2020 has brought challenges that many never anticipated. Most of the world never expected this year – or even this century – to have a worldwide pandemic. Health officials and individuals around the world have been learning each and every day how COVID-19 really works.
No one knows this reality more than the associates, residents and friends of Life Care Center of Kirkland, Washington. As the first site of a major U.S. outbreak, our associates were on the frontline before a frontline was even established in the U.S. We were the frontline. It was hard, but the kindness of the Kirkland community helped make it just a little bit easier.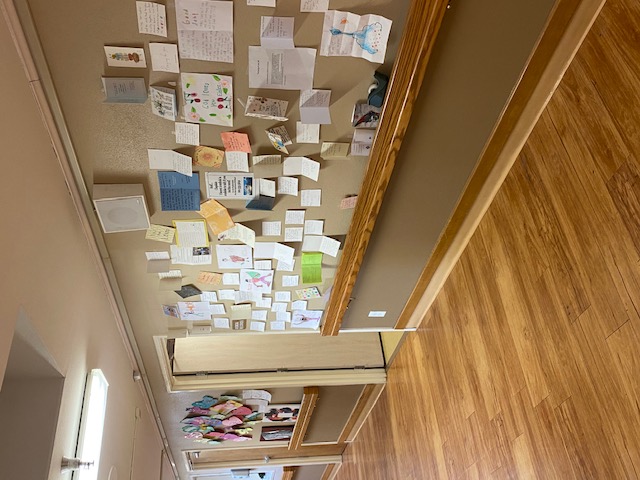 Almost as soon as COVID-19 presented itself in Life Care Center of Kirkland, the community surrounded us from afar and lifted up our caregivers who were valiantly battling (what was then) a mysterious virus.
Children colored artwork to bolster the spirits of our residents. People from around the country sent care packages. Food was delivered multiple times per day. North Shore Community Church even set up a meal train to bring meals twice per day. While community members were not allowed to enter the building, they would leave goodies and gifts out front for our associates.

The food was welcome fuel for the body, but it was the kind cards and notes that truly sustained the spirits of the team at Life Care Center of Kirkland. Every card, note, picture or piece of art was hung on the walls around the facility. As we battled COVID-19, we felt the support of so many of our neighbors and friends – from right down the road to around the country.
Thank you for every prayer, thought and gift. We know we did not fight the battle alone!