Heidi Pino, Life Care Public Relations
COVID-19 is no picnic for anyone to go through, let alone when you're 100 years old!
Yet Era "Olene" Blount, at age 100, survived the virus. Although it left her weak, she came to Life Care Center of Bruceton-Hollow Rock in Bruceton, Tennessee, for rehabilitation on Aug. 21, 2020.
When Olene arrived, she needed total assistance with her care needs. She took part in physical, occupational and speech therapies. Speech therapy addressed cognition, while physical and occupational therapies worked on her activities of daily living, balance, strength and walking.
"I've enjoyed every minute of my stay here," Olene said. "As a matter of fact, I'm not sure I want to go back home. I enjoy being waited on."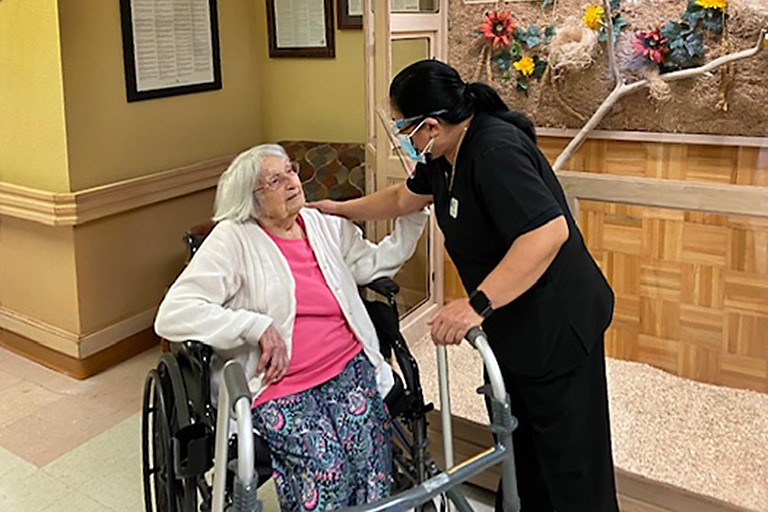 Olene celebrated her 101st birthday while at the facility, enjoying a window visit with her son and two daughters, who brought her favorite pie.
On Oct. 28, Olene returned home. She can now transfer from one surface to another and walk with a walker with someone steadying her. Her cognition is also much improved.