Cathy Ellis, business development director at Life Care Center of Valparaiso, Indiana, treasures her sister, Tina Behagel.
Tina has special needs and lives in a group home. So when she fell and broke her leg this spring, it meant a lot to Cathy to have her at her own facility for rehabilitation.
Tina was unable to walk or do lower-body dressing when she arrived on March 5, 2020. She required maximum assistance for bed mobility and transfers from surface to surface (such as her bed to a wheelchair).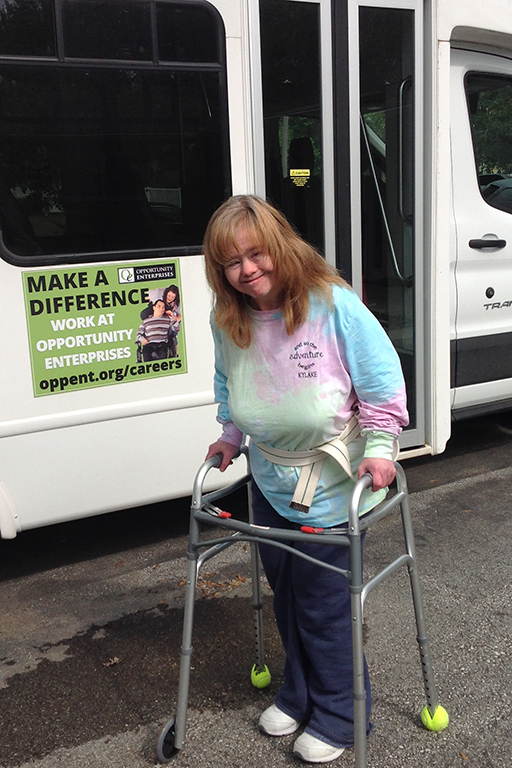 Six days a week, Tina took part in physical and occupational therapies. Therapists treated her with dignity and respect as they worked with her on strengthening and range-of-motion exercises and trained her in self-care.
"Tina was motivated by sunshine and other rewards, like candy," said Carol Earl, occupational therapist assistant. "We had to get creative. She really overcame significant obstacles (like being non-weightbearing and dealing with the pain associated with her injury) to achieve a higher functional level."
"Therapy helped me walk again," Tina said. "I love them. I love Life Care. I love the staff – they are my other family. I love my life."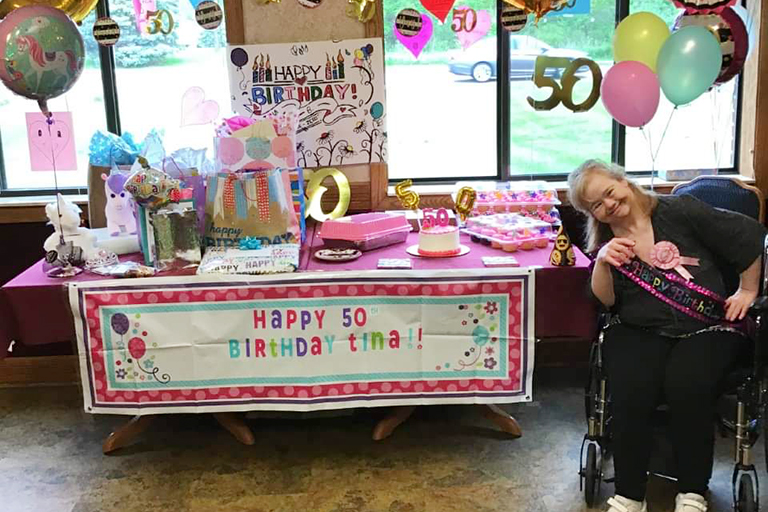 During her rehab stay, Tina celebrated her 50th birthday! Cathy organized a parade, with staff and residents of Tina's group home stopping by from a proper distance to wish her a wonderful day. Even the Porter County Sheriff's department turned out with sirens and lights to lead the way. The facility threw a pretty sweet party inside the building as well, complete with decorations, desserts, presents and music.
Tina can now walk, transfer and perform bed mobility with supervision, though she still needs assistance with bathing and dressing. She returned to her group home on June 9.
"My sister is no stranger to Life Care Center of Valparaiso, not only because I work here but also because anytime she has needed therapy, she has come here," said Cathy. "Each time has been an amazing experience for both of us, but this last time was something else. Who would ever have thought we would be in a pandemic? Two weeks after she arrived is when everything shut down. I was very blessed that she was at my facility during this time. All the love and the kindness that our staff has shown my sister through her stay filled my heart."