Life Care Public Relations
After 14 years serving as president of Life Care Centers of America, Beecher Hunter is retiring.
It is impossible to have been a Life Care associate for very long without knowing something of the impact Beecher has had on the company.
Originally from Cookeville, Tennessee, Beecher graduated from Tennessee Tech University in 1961 with a B.A. degree in English. He and his wife, Lola, moved to Cleveland in 1962, when he accepted a job as news and wire editor of the local newspaper, the Cleveland Daily Banner. He was promoted to editor of the newspaper in 1973.
Beecher covered the opening of Life Care's first nursing facility, Garden Terrace Convalescent Center, now Life Care Center of Cleveland, and was impressed. He watched the company grow to incorporate with six facilities and then expand further.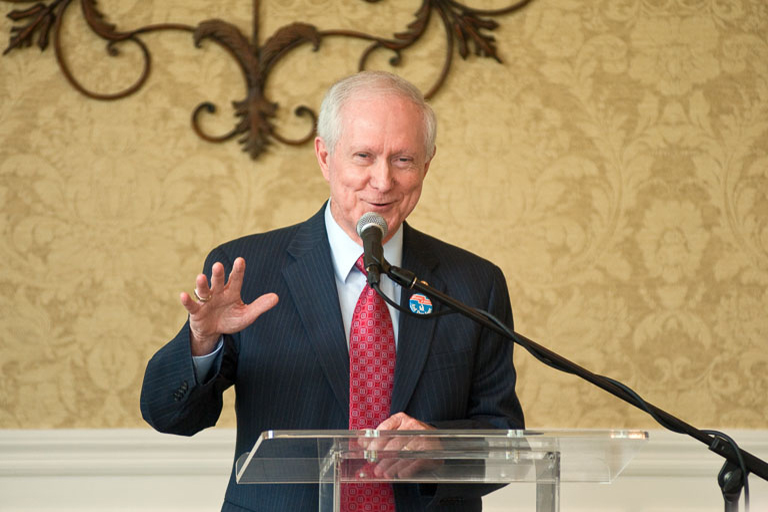 "Beecher came to us on March 3, 1986, as vice president of communications, and he didn't even report to work at the office on that first day," said Forrest Preston, Life Care founder and chairman. "Instead, he met me at the Cleveland airport for a three-day trip to visit facilities in Kansas and Missouri."
Forrest added, "Since then, he has been a faithful advocate of the highest quality of care for the men and women we serve, and a leader in recognizing and praising the work of their caregivers, whom he calls God's chosen angels to deliver His message of love and compassion."
Beecher brought his talents for communication, including writing and speaking, to Life Care in a big way. For the past 34 years, associates have listened with rapt attention to his stories during Life Care training meetings. He has been known to move his audiences to tears, but most often to inspire and encourage. And his daily Perspectives, devotional thoughts shared on the Village Square (Life Care's internal website), have touched thousands of associates and residents over the years.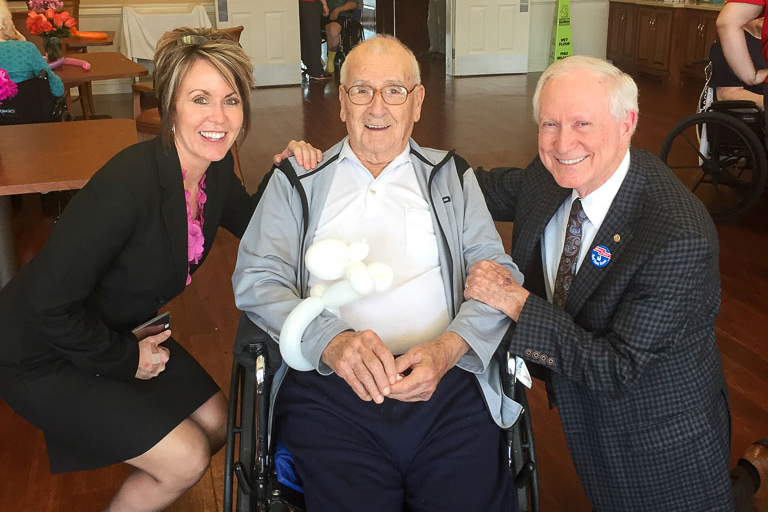 "I have had the blessing of two careers – in newspapering and for the past 34 years with Life Care – that I have enjoyed," Beecher said. "It's hard for me to put into words the love and respect I have for the people I have met and worked with – residents like Gen. Robert Copsey, a confidante of Charles Lindbergh, or Mary Denton, the woman featured in the Life Care logo, or Mr. Life Care, Claude Ogle, whose wit and wisdom were infectious. Then there are thousands of associates across the country – certified nursing assistants, nurses, workers in housekeeping, laundry and maintenance, activities directors, administrative leaders – whom I look into their faces and see the earnestness of their desire to serve our Lord by caring for others. I will miss them all, but now I owe Lola and my family more opportunities to travel and explore what else God has in store for us."
Beecher will officially transition out of the president's role on Nov. 2 and will continue in an advisory and support role until Dec. 31. He will be succeeded by Todd Fletcher, vice president of Western Division Operations for Life Care.
"For over 34 years, Beecher Hunter has made an invaluable impact on Life Care with his authentic and unique brand of servant leadership," said Todd. "His compassion and genuine empathy for our residents and associates over the years has left an indelible mark on our company."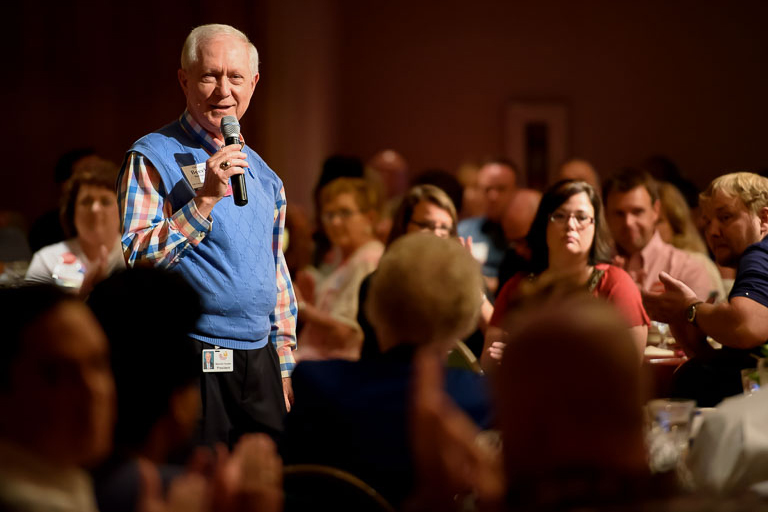 Beecher is also a former president of the Cleveland/Bradley Chamber of Commerce and the Cleveland Family YMCA and is currently a member of the board of trustees of the Tennessee Aquarium.
He has been a member of the board of directors of the Better Business Bureau of Chattanooga since 1983.
He received an honorary fellowship from the American College of Health Care Administrators in 2012 for "distinguished service in the field of long-term care."
He and Lola are members of First Baptist Church of Cleveland.
You can watch Beecher's weekly video on the Life Care website, or listen to his Perspectives podcast, here.