On Aug. 8, 2020, Bethel Smith became a centenarian.
Bethel lives at The Heritage Center in Morristown, Tennessee, and the staff made sure it was a special day!
A nurse baked a cake, and associates from Bethel's unit got together and bought her a gift. Everyone got to celebrate with cake and chocolate ice cream, singing "Happy Birthday" to this special lady. She truly enjoyed the treat as she ate three big slices of the cake.
Born in Franklin, Tennessee, in 1920, Bethel married Fred Smith, and they had a son, Fred Junior.
Bethel worked for American Enka Company, which manufactures rayon, for 35 years. She was an amazing cook and loved to cook for other people. After retiring, she loved babysitting and cleaning homes, as well as doing word searches and crossword puzzles. She was always on the go, earning her the nickname "the Energizer Bunny." When she was 86, she would mow her yard two times a week.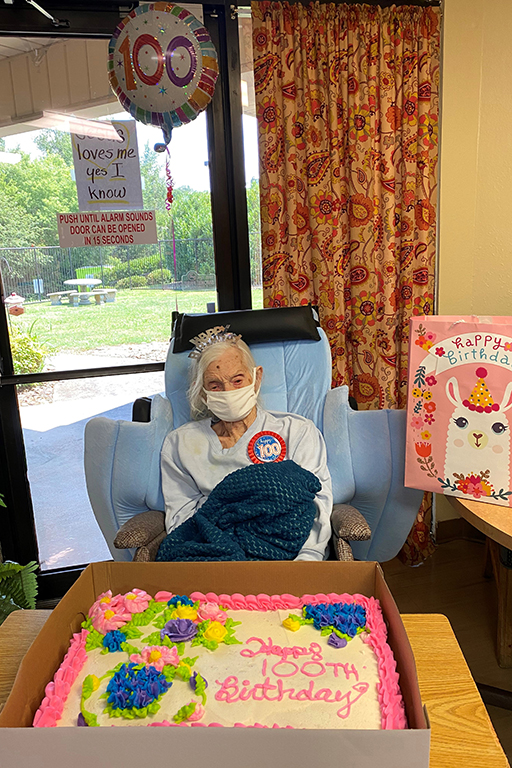 "The staff can all agree she is still feisty even at 100!" said Victoria Bowen, activity director.
Bethel's family has grown to include three grandchildren and four great-grandchildren.