On Aug. 27, 2020, Life Care's corporate offices in Cleveland, Tennessee, held a memorial service to honor associates who have been lost to COVID-19.
The half-hour ceremony was broadcast to Life Care associates and facilities across the country – from the other corporate buildings to support staff working from home to associates serving on the front lines of care for the residents. It was a chance for the Life Care family to come together, even if virtually, to grieve over those lost to the coronavirus.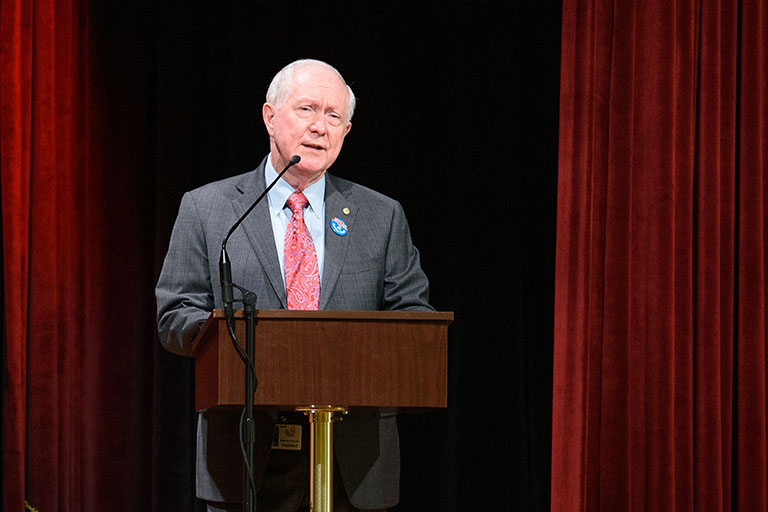 Beecher Hunter, Life Care president, opened the ceremony, sharing about the cost of the pandemic among the facilities. Carol Hulgan, chief nursing officer and senior vice president of clinical services, shared a tribute to associates around the country and the importance of each team member.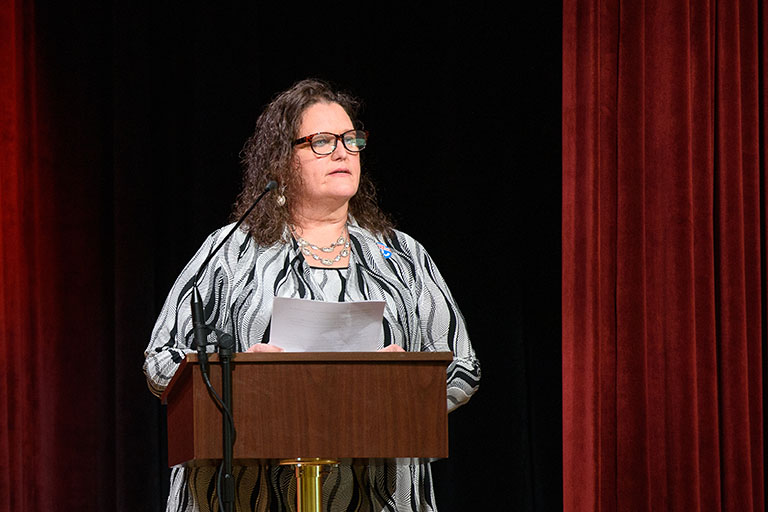 "Our associates are the real reason the residents come to our facilities," Carol said. "They make the difference in our residents' lives. We become a family."
Carol praised associates for their acts of heroism – for coming to work in facilities with outbreaks despite the possibility of contracting the coronavirus themselves, for working extra shifts to make sure residents' needs are met, for helping in other departments as needed. Some, she said, have even slept in their cars to be available to serve.
"They came – they ran toward the fire, not away from the fire," Carol said.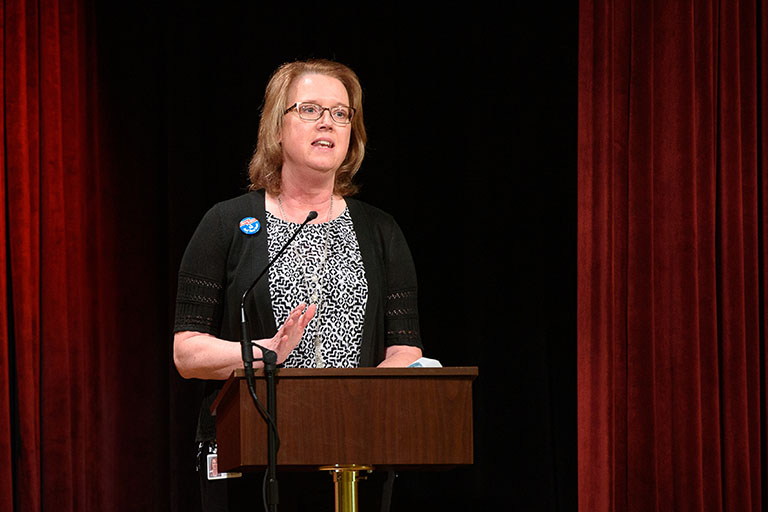 Kelley Falcon, vice president of human resources, recognized the 13 Mary Denton Fallen Heroes – those who have died of COVID-19 in the line of duty. She read a short paragraph about each one, sharing the impact they made on those around them.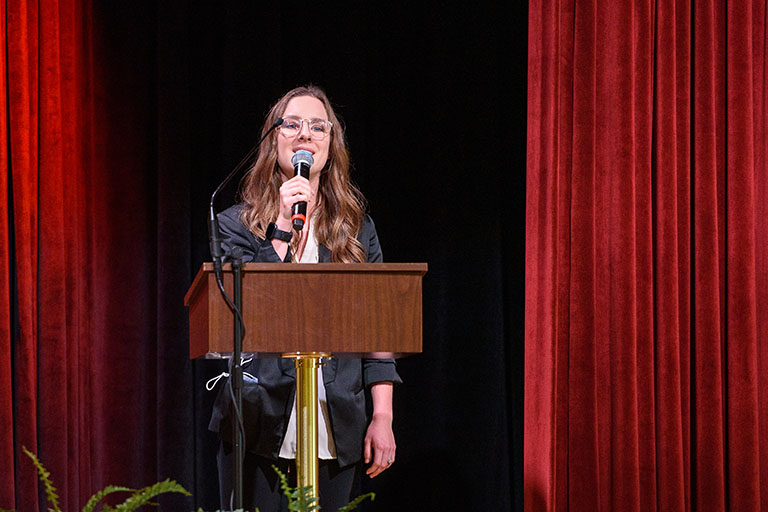 In a time of reflection, Kaitlin Tomas, copywriter for Life Care Advertising, sang a song she wrote dedicated to associates serving during the time of COVID-19, "Heart of a Hero," while a video played a short tribute with each associate's title, facility and time of service there.
Mark Hood, vice president of clinical systems, gave a closing prayer for the families and facility families each person has left behind, as well as for protection for those currently serving, and Beecher closed with some words of encouragement to Life Care's champions of care.
"The service was very special to us – we were all in tears," shared Darlene Barkau, executive director at Orangegrove Rehabilitation Hospital in Garden Grove, California. "We lost one of our registered nurse supervisors, and the ceremony touched all of us. We all know that Johnny was watching from above."
You can watch the full service here.