Heidi Pino, Life Care Public Relations
During the week of October 19-23, 2020, associates of Life Care Center of Acton, Massachusetts, celebrated Spirit Week.
With the country so focused on the coronavirus pandemic, associates wanted to add some fun to the work week and help boost the spirits of associates and residents. It was a week to thank the associates for everything they do for the residents, and associates also tied Spirit Week into their emphasis this month on fighting cancer.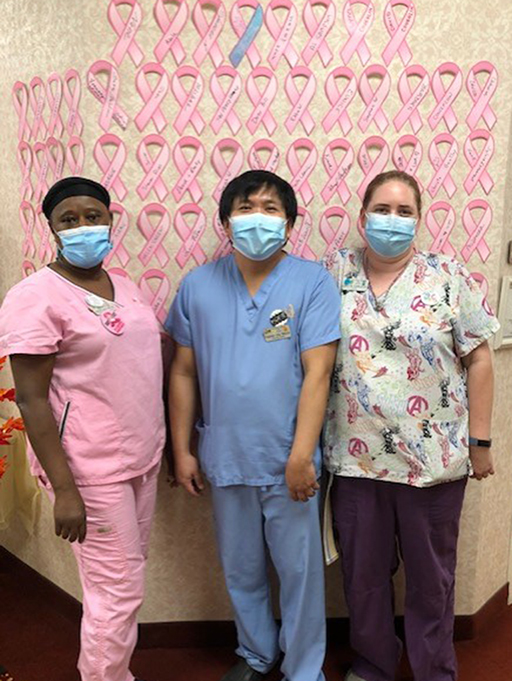 "Spirit Week was to honor those who have survived, those fighting and those who have lost the battle," explained Jo Anne Cimon, assistant business office manager.
Monday was Hawaiian Day – starting with welcoming the employees to Acton Island with colorful leis. Tuesday was Western Day, and associates handed out sheriff badges and pins that said, "Boot Cancer." Wednesday was Scrubs Day, and on Thursday, associates wore a variety of colors to support awareness of various types of cancer. Friday was Crazy Hair Day.
Several associates shared their thoughts on this Spirit Week:
"This was Team Acton bonding together at its finest to support a wonderful cause," said Pamela Rutzen, director of social services.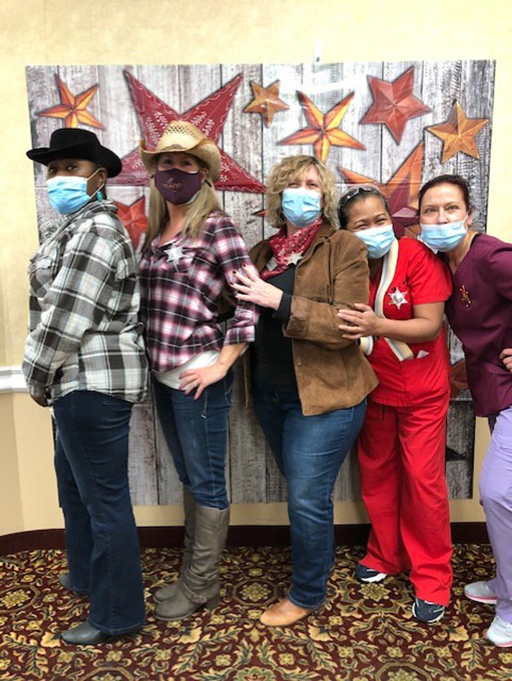 "I loved that staff from different departments and units shared in fun together!" added fellow social worker Stephanie Burton. "It is cool to see the fun side to each other's personalities – our work mode is often serious and daunting, and even more so since COVID-19. I appreciate those who took the time to plan it all."
Chris Foye, executive director, shared: "The facility has been through a lot in the past seven months. Seeing the staff get a chance to enjoy themselves at work has been a delight for me! This Spirit Week was a great way to just unwind a little and truly remember why we all do what we do!"