Over several days in late June 2020, Life Care Center of Athens, Tennessee, held a drive-through parade for residents' families.
The facility had just come through an outbreak of COVID-19, and although visitation was still restricted due to safety guidelines, associates knew it would mean a lot for residents and families to reunite. They invited families to drive through and meet with their loved ones – from a safe distance.
Jeffrey Ricks, executive director, shared, "During the COVID-19 outbreak, our team went through an experience that will stay with us forever. It ultimately brought our team closer together and demonstrated the true meaning of healthcare champions. There are no words to express my most sincere appreciation and love for each member of our team. The parade was such an endearing sight to see our families and residents connect. It brought tears to my eyes as many families came out displaying banners saying, 'We love you, Mamaw.'"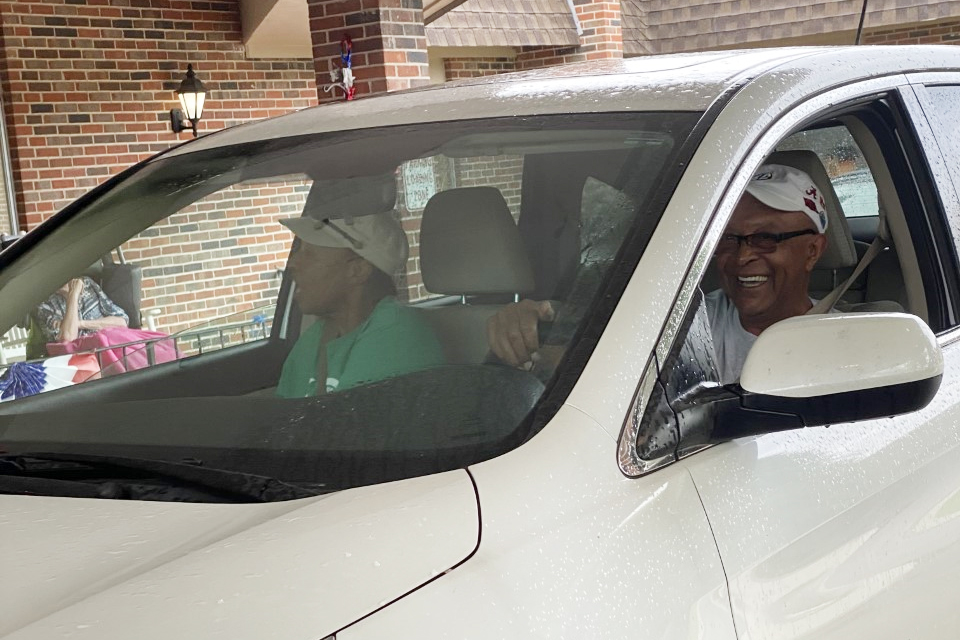 Families turned out in great numbers, wrapping the line of cars around the building.
"The residents were emotional," added Alexis Sartorius, business development director. "This was the first time they had actually seen their family face to face in months. Families were so thankful we could offer this and have asked for another if visitation continues to be restricted."