Heidi Pino, Life Care Public Relations
Life Care Center of Crossville, Tennessee, is famous for organizing an annual Scarecrow and Car Show Festival. This year, however, with the need for social distancing, such a large gathering was not possible, so the facility came up with a new fun activity.
Families, local businesses and associates donated more than 60 carved pumpkins for the Harvest Lights event on Oct. 30, 2020. The pumpkins were displayed and lit to decorate the facility's courtyard. Guests walked along a pumpkin path at social distances.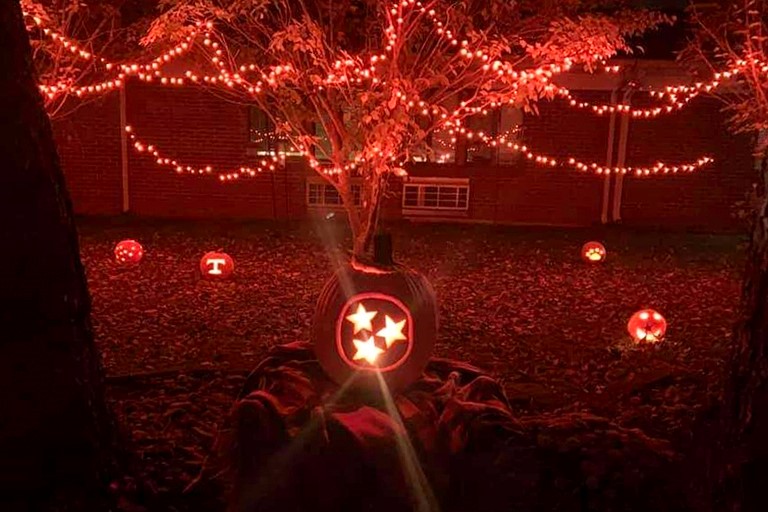 The event also included hot chocolate, light refreshments and a candy chute which associates used for handing out candy to children from a safe distance.
"The lighted display was a hit, and we look forward to making this an annual event," said Miranda Hajny, business development director.
"It was beautiful!" said one resident. "I enjoyed all of it. I couldn't pick a favorite pumpkin – they were all so good. I hope we do this every year if we are able."