On April 22, 2020, Rosie Day had her day a very special way.
The resident at Life Care Center of Rochester, Indiana, turned 100 years old, and friends and family members found a way to make the celebration one to remember in spite of the coronavirus pandemic and need for social distancing.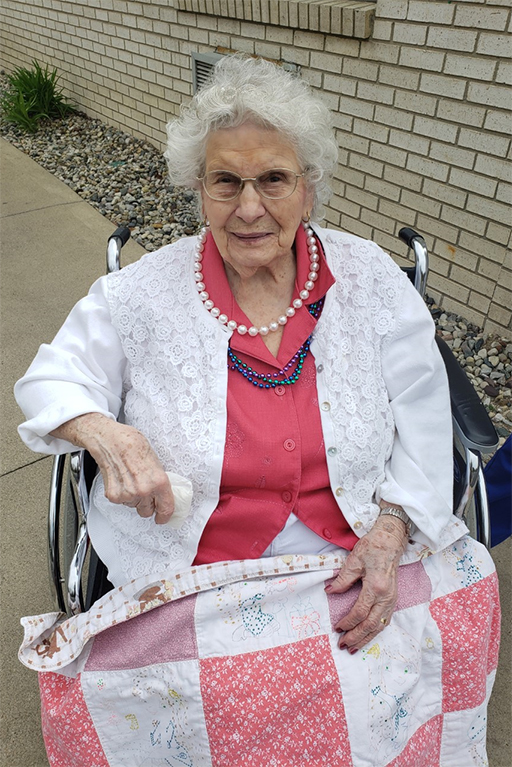 Rosie's loved ones organized a parade to pass by the facility, a fitting way to honor a woman who used to organize parades. The day of her birthday, they showed up in droves for the big surprise.
When she was asked if she was surprised, Rosie answered, "My gosh, yes! I thought, 'Boy, they're really celebrating my birthday!' I was excited."
The sheriff's department signaled the beginning of the parade with sirens, and car after car went through the procession. Some vehicles sported decorations, such as the balloons spelling out "100" that her grandson Donnie and his daughter Hannaniah brought, along with giant cutouts of mushrooms that Rosie likes. There was also a chair tied to one roof to symbolize a throne for Rosie, and some parade participants walked, such as a boy who played a trumpet.
But there was more to her birthday than just the parade. Rosie's family visited with her at her window after the parade and brought a cake for her to share with fellow residents and associates. She received a proclamation from the mayor declaring that April 22 would be forever known as Rosaleen Day Day. The facility had put out a call for 100 birthday cards and received even more than that.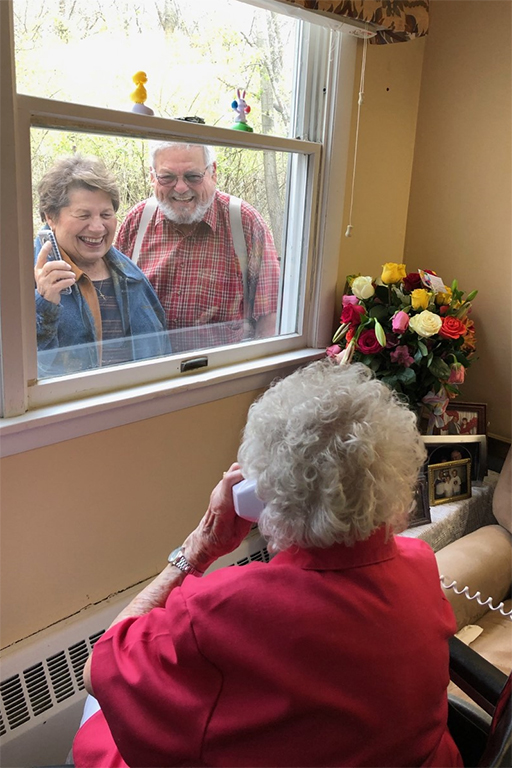 "I didn't know that I was that important," said Rosie.
When Rosie was asked for her best life advice, she shared, "Do funny things, and have fun. Don't be afraid to be a little crazy. The best way to get through life is to laugh."
Rosie, we hope your birthday was as fun as you are!