Heidi Pino, Life Care Public Relations
Dr. Charles Mitchell, an assisted living resident at Life Care Center of Sparta, Tennessee, celebrated his 100th birthday on Oct. 1, 2020.
A retired family practice physician, Charles is well-known in the area not only for his years of practice but also for his involvement in Rotary and several other community organizations.
Before Charles' birthday, his family contacted the facility to set up a birthday celebration outside his window and arrange to provide cake for all the assisted living residents. Family members flew in from across the country to celebrate his big day.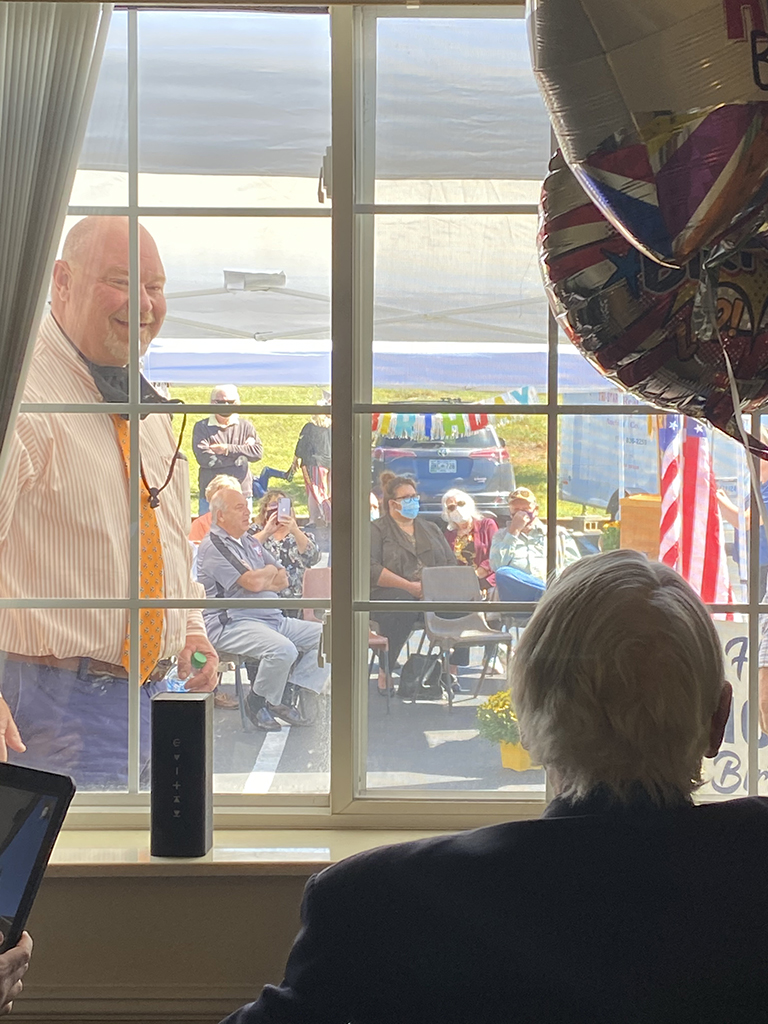 The local Rotary Club also decided to hold its monthly meeting outside his window in honor of his 68 years of participation with the club. During this special meeting, the club presented several awards and speeches in his honor. Among those who spoke were Denny Wayne Robinson, White County executive, and the mayor of Sparta, Jeff Young.
"I am just honored that everyone showed up like this," said Charles. "This was one of the best moments of my life – I have never seen such devotion from people."
When Charles was askes about what contributed to his longevity, he responded, "I just think my body was made to live a long time."