Heidi Pino, Life Care Public Relations
Life Care Center of Sparta, Tennessee, was able to open for limited visitation on March 2, 2021, ahead of CMS's opening up of visitations in skilled nursing facilities.
Some of the associates made a music video to post on Facebook to welcome back family and friends. You can view the video here.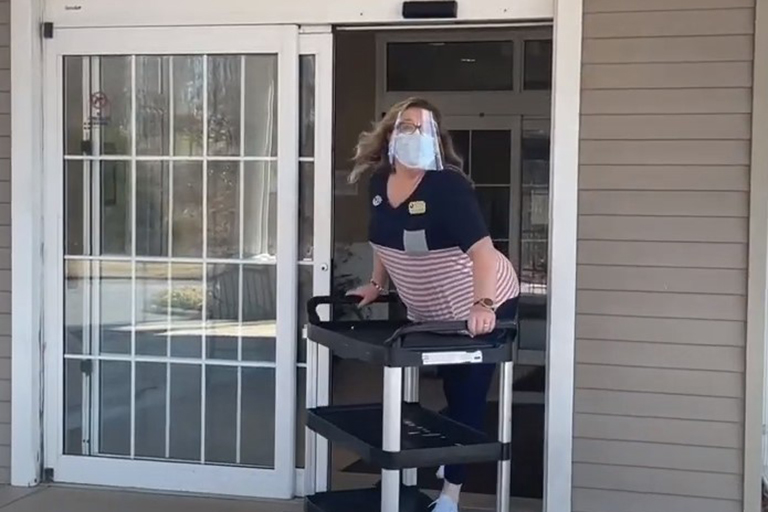 "The reaction to visitation from families has been amazing," said Rebecca Young, business development director. "Some families brought Christmas and birthday gifts they wanted to give in person and had been waiting for this time to do so. Happy tears have been shed, and residents are beyond excited to see their loved ones in person."
Visitors are following the CMS guidelines for visitation, including wearing masks and practicing hand hygiene.
"Opening visitation has been a goal for a while, and we are thrilled to be able to offer these visitations to our residents' families," said Latessa Morris, executive director. "Our associates are excited to see the visitors as well. We are hoping this is the first step in our journey to return back to normal."