Heidi Pino, Life Care Public Relations
On Jan. 22, 2021, Life Care Center of the South Shore in Scituate, Massachusetts, celebrated resident Betty Roper's 102nd birthday in a special way.
Betty's family was able via Skype to join her and several associates for the celebration, which included beautiful decorations, cake, whoopie pies, lots of music and the presentation of the Harbor Master's Anchor plaque honoring the facility's oldest resident.
"I was delivering some goodies to the local senior center for Christmas when I saw Scituate's original Boston Post Cane," explained Katherine Behm, business development director. "Historically, the cane was passed down to the eldest resident in Scituate, and they kept it until they either passed away or moved out of Scituate. The cane has been out of circulation since 2002 and remains in a place of honor at the senior center."
Katherine shared her idea of doing something similar with Steve Jeffery, executive director, and together, they came up with the Harbor Master's Anchor plaque and decided Betty's birthday was the perfect time to bestow the honor on her.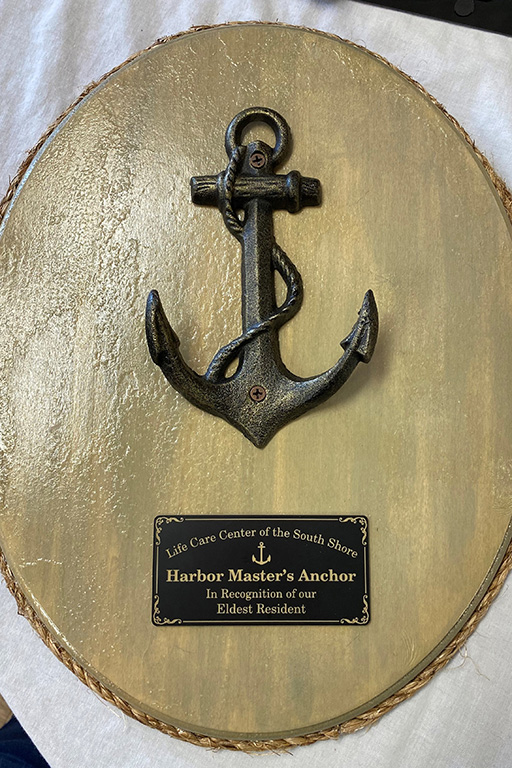 "It's cute," Betty said about the plaque.
Her daughter added, "Thank you so much. This is really special."
Betty Roper was one of five girls born to the family on Gregory Street in Dorchester, Massachusetts. She grew up on Gregory Street and continued to live there, even after she married her love, Alfred Roper.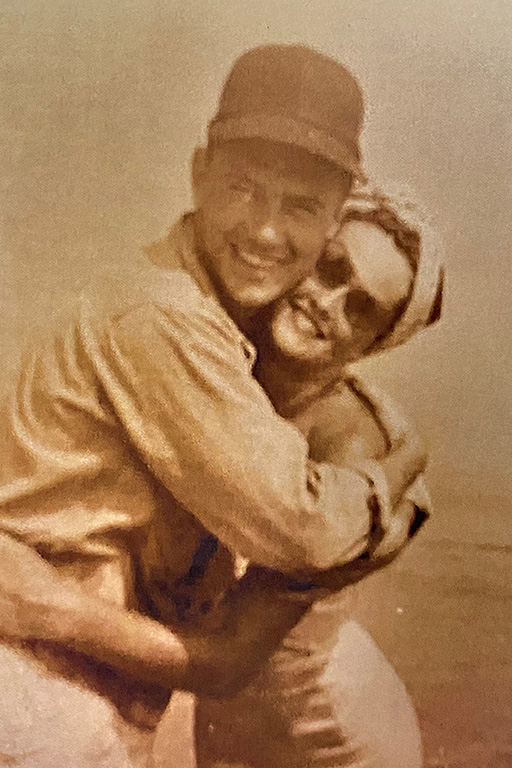 Betty worked for John Hancock Life Insurance Company in Boston for many years, as well as raising her three children: Janet, James and John. She loved to read, play the piano and listen to music.
After Alfred passed away at the age of 76, Betty continued to live in the family home with her sister Mary until 2003, when she moved to Scituate to live with her daughter, Janet. Even then, she continued to drive back to her old neighborhood every Thursday to have her hair done and visit her local market – way up until she was 90 and she gave up driving because her arthritis made it difficult to move her neck.
Betty came to Life Care Center of the South Shore in 2014. She is known for her sharp wit and beautiful blue eyes. Along with her three children, she has many grandchildren and great-grandchildren.