Heidi Pino, Life Care Public Relations
May 9-15 was National Skilled Nursing Care Week, and many Life Care facilities around the country celebrated with activities following the national theme, Together Through the Seasons.
Here are some of the creative ways they incorporated spring, summer, fall and winter into their week of fun!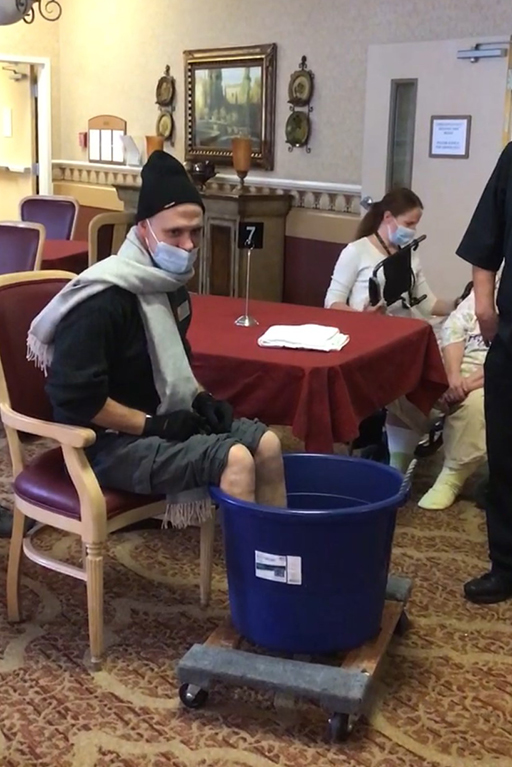 Life Care Center of Colorado Springs, Colorado, went all-out for winter. Associates and residents donned their winter gear, and those who dared took part in a Polar Plunge contest. They stuck their feet in a bucket filled with ice water and saw who could stay in the longest. The winner topped out at five minutes and 42 seconds! Associates also served snow cones as a cold treat.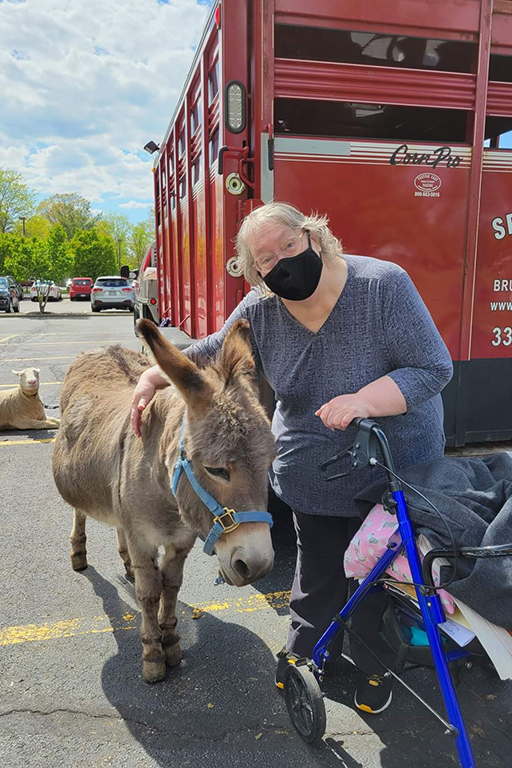 Winter was represented at Life Care Center of Medina, Ohio, with a hot cocoa bar, while the staff brought in spring with baseball bingo, popcorn and Cracker Jacks. The building held a summer cookout with live entertainment, and for fall, they played football games with a caramel apple bar and held a petting zoo thanks to Spring Mist Farm.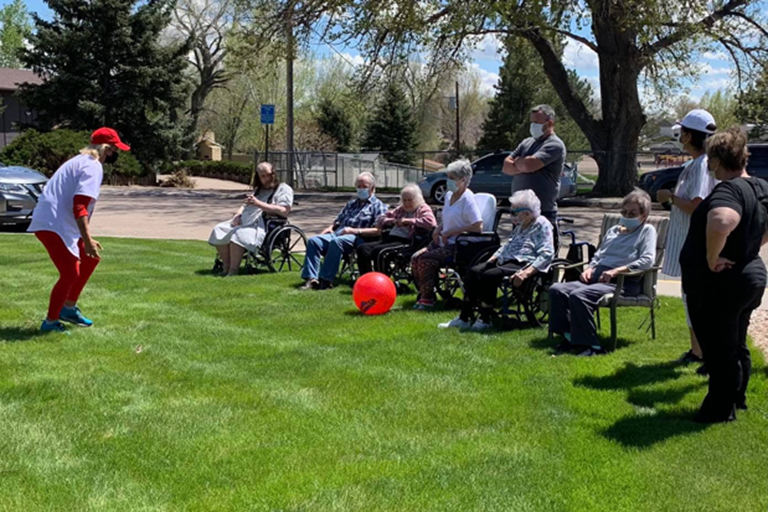 Valley View Villa in Fort Morgan, Colorado, held a kickball game in summer and had fake snowballs in winter. Snacks each day reflected the theme – of course, the snack for fall was delicious pumpkin pie!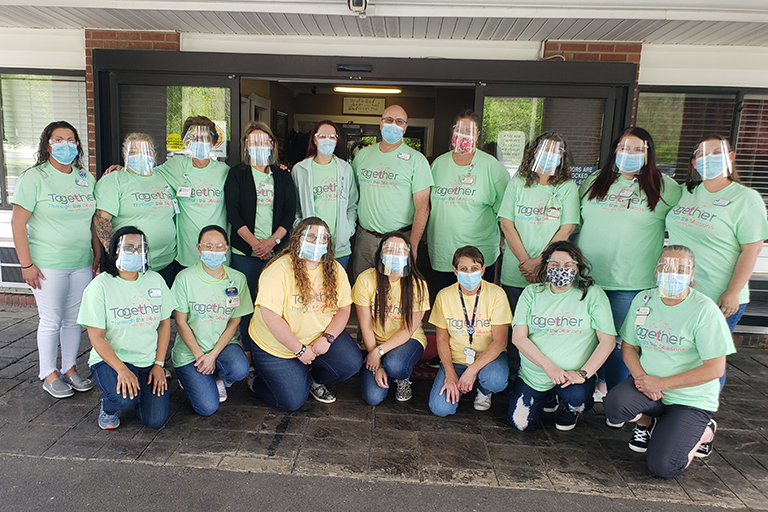 At Life Care Center of Elizabethton, Tennessee, different departments were in charge of planning each day of events. Door prizes were awarded each day to the best dressed associate and resident. Day One was summer, with an ice cream truck and a virgin tiki bar. Day Two was spring, with farm games and prizes, as well as gardening. Day Three was winter, and the team rented a snow-making machine and found some cotton snowballs for residents to use for a snowball fight with each other. Day Four was fall, with a ball game and prizes, as well as a tailgate party. Day Five was a field day. Associates wore their Nursing Home Week shirts, and outside games (including a dunking booth) were available for everyone.
"This Skilled Nursing Care Week was so very special to me because of all the extra staff who wanted to be involved this year," said Jessica Hall, activity director. "We had an amazing time, and our residents said it was the best one yet!"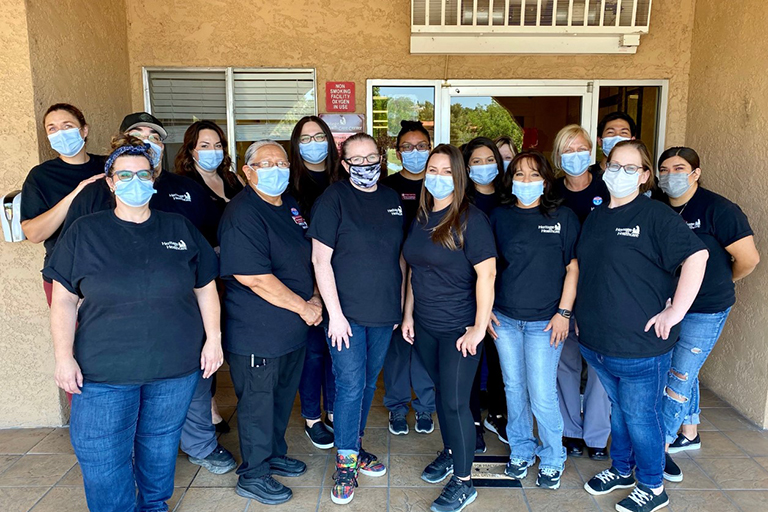 Heritage Health Care Center in Globe, Arizona, celebrated summer with a luau relay race in which associates dressed in hula outfits. "The residents enjoyed watching the staff having fun while they ate their fruit kebabs," said Lorissa Talamantes, activity director. "The end of the week was complete with a staff potluck and raffle to thank our staff for all the hard work they put in this year."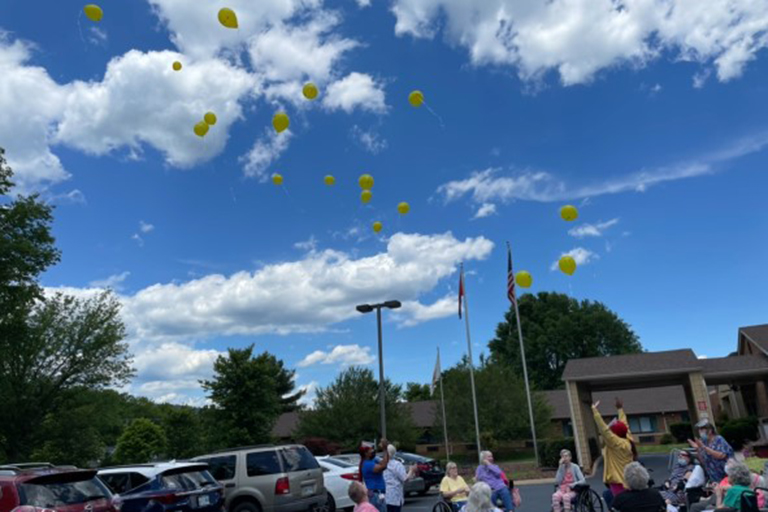 At Life Care Center of Red Bank in Chattanooga, Tennessee, the activities were as varied as the four seasons. Winter brought waffles and coffee, as well as a snowball fight and an ugly sweater contest! For spring, the facility offered a petting zoo, a yoga session and painting of nature scenes as well as hosting a gelato truck. For summer, the team held a luau complete with grass skirts, bubbles, beach balls, snow cones and pretzels from Auntie Annie's. For fall, everyone wore their favorite football jersey. The whole team enjoyed a cookout, and folks could participate in a football throw and corn hole. The last day, the facility did a day of reflections with a launch of biodegradable balloons to represent letting go of 2020.
Red Bank wasn't the only facility remembering, however.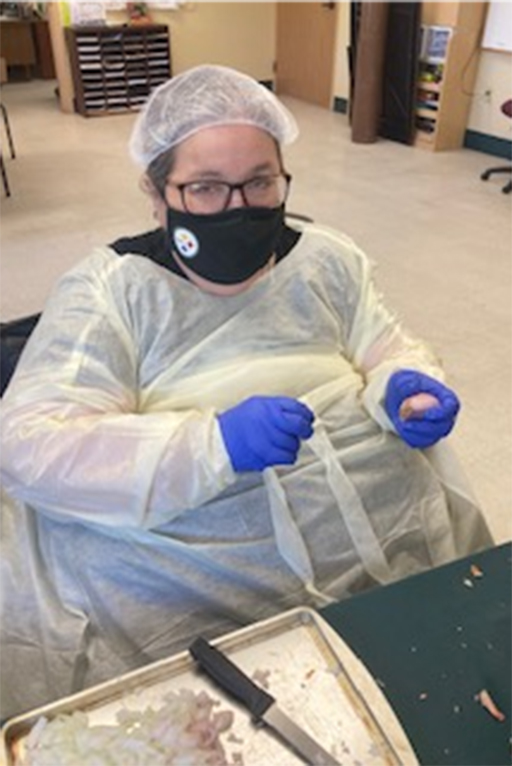 "At Life Care Center of Tucson, Arizona, we have definitely been through many seasons this past year," shared Morgiana Correa, activity director. "National Skilled Nursing Care Week gave us the opportunity to reflect on us – all of us as a team, as a family and as a community."
Activities at the Tucson facility included Sports Day on Monday with popcorn for summer and the Eighth Annual Stone Soup Day on Tuesday, in which different people bring donations of vegetables of any kind. Residents and associates participated in making the soup, representing how working together creates something amazing. On Wednesday, residents and associates enjoyed pizza and cupcakes while they wore bright spring colors, and Thursday was the day to dress for fall and grab a root beer float. On Friday, associates grilled hamburgers and hot dogs for summer, and on Saturday, it "rained" doughnuts for the tastiest summer monsoon.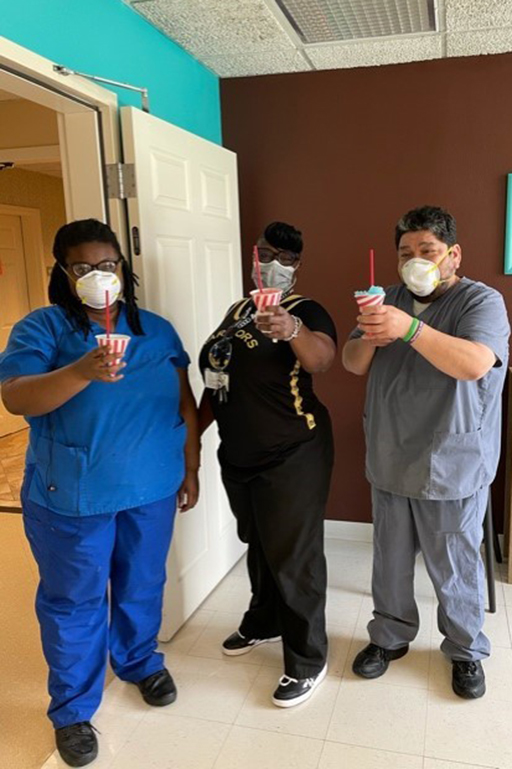 Garden Terrace at Fort Worth also emphasized the "Together" part of this year's theme.
"We celebrated by highlighting the gratefulness we all felt that throughout the hardest season of COVID-19, we stayed working together as a team," shared Kristel Linzmaier, activity director. "When others were struggling to find the staff to work, our facility was so blessed with employees who wholeheartedly chose to stay and provide the care our residents needed. For the whole week, we had breakfast, lunch, ice cream and snow cone socials, games and prizes."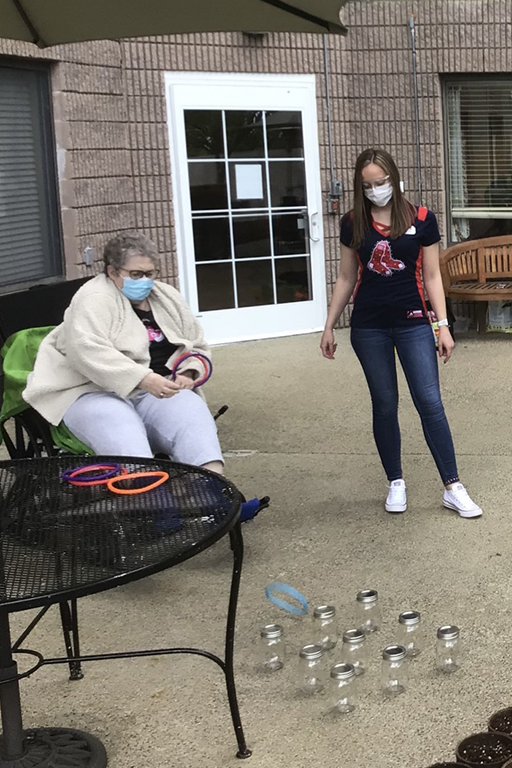 At Life Care Center of the North Shore in Lynn, Massachusetts, Monday was Winter Day, and associates and residents were encouraged to wear their ugly sweaters. Associates served hot chocolate, eggnog and brownie sundaes. Tuesday was Spring Day, and residents could take part in gardening and a horse derby and enjoy strawberry smoothies and strawberry shortcake. Wednesday was Summer Day, and everyone wore Red Sox attire while they enjoyed a cookout, raspberry lemonade and mango smoothies. There were carnival games available as well. On Thursday, Fall Day, residents and associates put on their plaid and enjoyed cappuccinos and apple crisps. Friday closed out the week with tie-dye shirts and a disco party with ice cream floats.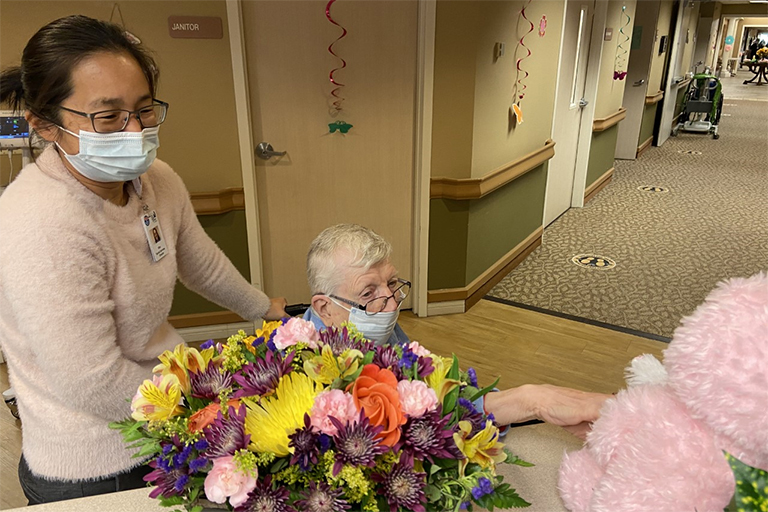 And at Life Care Center of Littleton, Colorado, associates and residents held a Spring Fling with an Easter egg hunt. Residents partnered with associates to hunt for the eggs, which were stuffed with tickets they could redeem for candy, snacks and spring-themed items. There was a summer All-Star Day with a pitching contest, baseball décor and patriotic colors for the 4th of July. The summer celebration continued with planting flowers outdoors, and autumn rolled in with an apple festival. Residents and associates wore cozy fall attire and tasted different apple dishes. For winter, the facility held an ugly sweater contest and had staff parade throughout the building so residents could vote.
Of course, these are only some of the great ways our Life Care facilities celebrated. We will share more in another blog on Friday. Stay tuned!