Heidi Pino, Life Care Public Relations
Today, May 6, 2021, is National Nurses Day, and Life Care is celebrating the unique contributions that our nurses make in the lives of our residents and fellow associates every day!
Thank you to all the nurses who demonstrate compassion, gentleness, dedication and a team spirit. We would like to introduce you to just a few of our outstanding nurses around the country….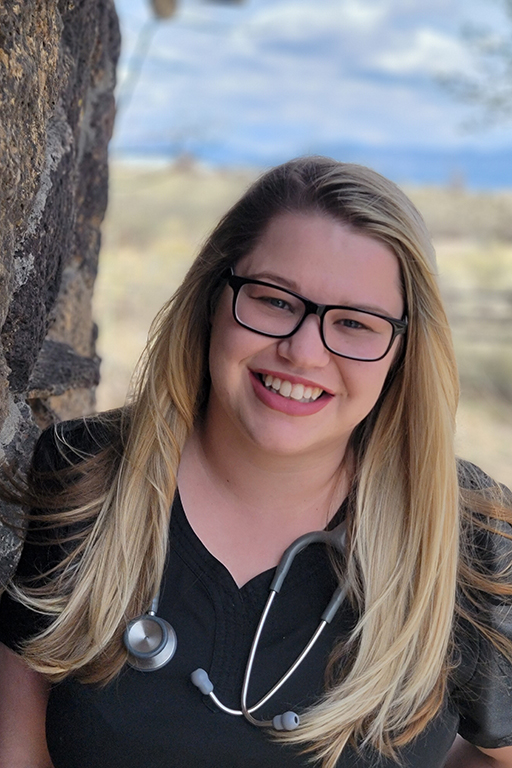 Addie Siefried, licensed practical nurse at Evergreen Nursing Home in Alamosa, Colorado
Addie has been a nurse for five years, following in the footsteps of her mother, who has been a nurse for 25 years.
"Being able to see the joy and satisfaction that her job brought her every day inspired my own interest in the field," Addie shared.
Ricky Rodriguez, director of nursing at Evergreen, shared, "Addie takes on multiple roles in our facility – working the floor, health information management, scheduling, nights and days. She even goes shopping on her own time to meet residents' requests!"
The variety is something Addie loves about her job.
"No matter what position I have been in, my favorite part of the job has been being able to connect with residents in a personal manner," Addie said. "I have been able to build relationships with residents that will impact me for my lifetime."
Addie advises new nurses to explore their options since nursing offers many different opportunities.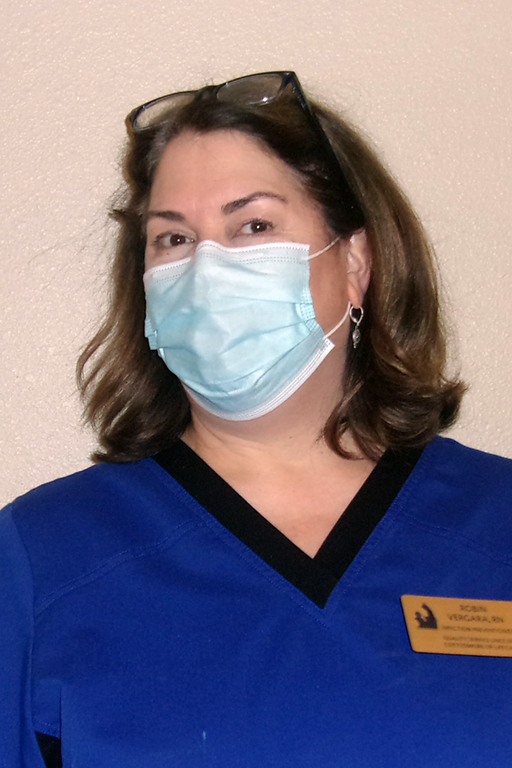 Robin Vergara, registered nurse and infection preventionist at Cottesmore of Life Care in Gig Harbor, Washington
Robin has been a nurse for 15 years.
"I wanted to be a nurse ever since I was in the hospital giving birth to my son 33 years ago," Robin shared. "I had a wonderful experience and really wanted to be part of the hospital and its interworking and excitement. Life happened, and I ended up going back to school later, graduating from nursing school when I was 40. Most of my life, I worked in sales or customer service, and I wanted to continue working with people, but doing something that was personally more meaningful."
Robin's team is so glad she made this career change, and just in time! Only a few weeks after her hire at Cottesmore, the COVID-19 pandemic broke out.
"Over the last year, Robin has put in her blood, sweat and tears to keep our residents and staff safe," shared Camille Brock, director of nursing at the facility. "She is always going in every direction, whether it's swabbing staff members or residents, updating countless spreadsheets, or doing N-95 fit testing."
Robin kept on top of the frequently changing CDC and CMS guidelines regarding COVID-19 infection control and communicated those changes to the facility team. She has also been known to help out the nursing assistants and lend an ear for staff to talk to.
"I love helping people and coming alongside them when they need someone to care for them and advocate for them," Robin said. "I'm proud of the work our team has done to protect our residents and our staff from COVID. It's been fulfilling knowing I was part of that."
Robin's advice to new nurses is to have perspective.
"The people we care for usually aren't having their best day – they're tired, sick, in pain, frightened and sometimes angry," she said. "Don't take it personally. Do what you can to improve that bad day. A little TLC, clinical excellence and a listening ear can go a long way."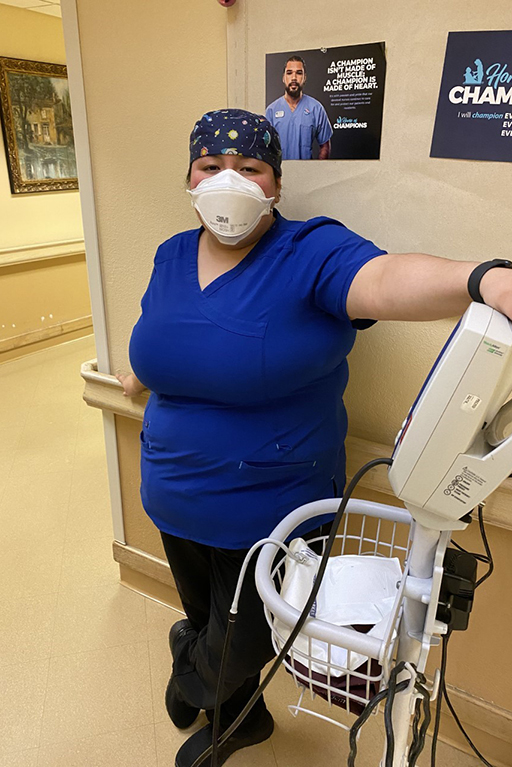 Stephanie Llamas, licensed vocational nurse at Garden Terrace at Houston
Stephanie has been a nurse for two and a half years.
"I've always had an interest in helping others, and I have two aunts in the field as well," Stephanie said.
Her teammates will tell you she certainly does help others.
"Stephanie was part of the Ride Out Team during the February Freeze in Texas and stayed in the facility for three days to ensure our residents received the best care possible," shared her director of nursing, Olivia Cortez. "She is always ready to learn and take on new challenges and helps pick up shifts when we need her."
Stephanie said her favorite part of her job is "the relationships, meeting new patients. Everyone has their own story."
Her advice for new nurses is to not be afraid to ask questions.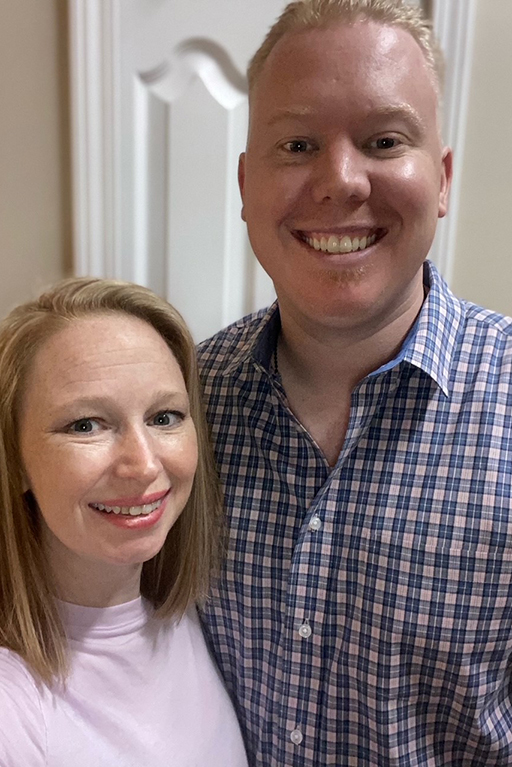 David Ward, director of nursing at Life Care Center of Orange Park, Florida
"I actually never had any intention of becoming a nurse," David shared. "My father was a second-generation home builder, and I planned on being the third generation. The market crashed, so I went to college and joined the United States Air Force in 2009. I married my wife in 2010, and we soon found out she was pregnant with our first son. He was born premature in early 2011, and I left the Air Force with an honorable discharge. My son was not given a good prognosis initially due to his cardiac and pulmonary function being so poor. We were nearing the end of our stay at the hospital, and my wife and I were not getting explanations to procedures, medications, treatments broken down and explained so we could really understand.
"We had a male nurse who happened to be assigned the last day we were there," David continued. "He noted the confusion. He was more than patient, very caring and broke everything down for us. He literally spent three hours of his shift with just us. When we left that day, I knew then that is what I wanted to be for families for the rest of my life."
David started his nursing career in pediatrics but discovered his true calling was with geriatrics. He was hired as a unit nurse at Life Care Center at Wells Crossing in Orange Park in 2014. He worked his way up to the DON position at Life Care Center of Orange Park.
David loves teaching his staff, as well as supporting the team beyond his own department.
According to Margery Flannagan, business development director, David knows the residents by name and always looks for ways to make the patients' stay better.
"He promotes the ideal that we should care for our patients and residents the way we want our own family members to be treated," Margery said.
"I always try to find the good in my staff to teach them and continuously try to uplift them to be as successful as they can be," David said.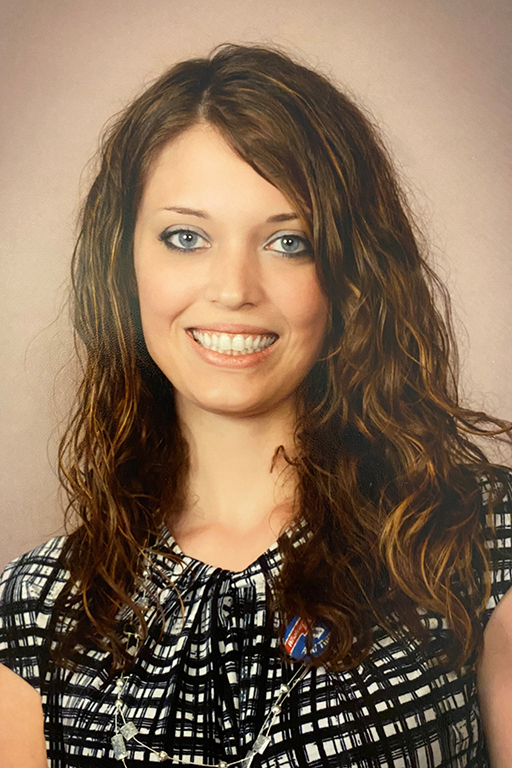 Candace Stroud, director of nursing at Northwood Hills Care Center in Humansville, Missouri
Candace has been a nurse for 10 years, with six years as DON at Northwood Hills. She was inspired by multiple members of her family who work in nursing.
"I like taking care of my patients and working with my staff," Candace shared.
Carl Wright, regional director of clinical services for the Missouri Region, praised Candace especially for her role during the facility's COVID-19 outbreak this past year.
"She keeps a positive outlook and is always willing to do whatever it takes," Carl said. "The facility lost a longtime nurse during the outbreak, and Candace did a wonderful job of keeping staff morale up and keeping the nursing department running. She has surrounded herself with an excellent team that will do just about anything for her."
Candace's advice for new nurses is, "Hang in there and don't give up. It's hard at first, but it gets better."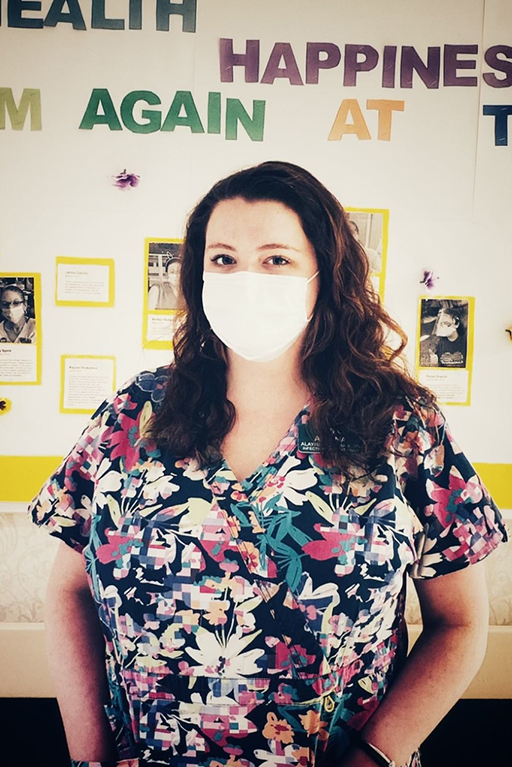 Alayna Monahan, registered nurse and infection preventionist at The Oaks in New Bedford, Massachusetts
Alayna has been a nurse for six years and has been infection preventionist at The Oaks for two years. She started her nursing career at Life Care Center of West Bridgewater, Massachusetts, before coming to The Oaks.
"My mom was a nurse, and I've always had compassion for others," Alayna shared, adding that she was also inspired to become a nurse after her father was diagnosed with stage four cancer and received excellent care at the Dana-Farber Cancer Institute in Boston.
"I love my building," she said. "It's a close-knit family community here."
During the COVID-19 pandemic, Alayna not only became the full-time infection preventionist but also became something of a staff morale officer.
"She used her creative talents to build a display where staff could leave encouraging notes for each other," said Wendy McCormack, regional director of clinical services in Life Care's Northeast Division. "She has coordinated with the activities department to have musicians bring music to the facility courtyard so they could go from window to window serenading residents. Alayna has been a wonderful and helpful resource to other infection preventionists in my region. She has also remained deficiency-free through numerous infection control surveys."
About the bulletin boards, Alayna shared, "I wanted the staff to understand that we're all in this together."
To new nurses, Alayna shared, "It's OK not to know everything. You learn and grow."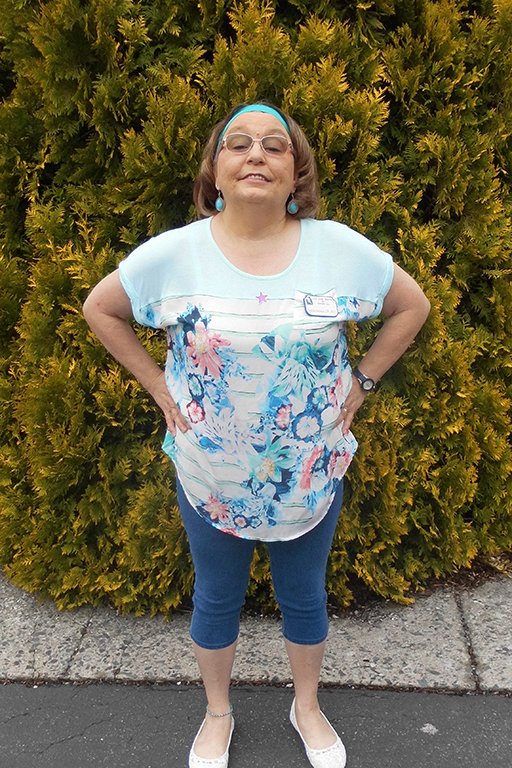 Darlene McGuire, licensed practical nurse, wound care nurse, infection preventionist at Life Care Center of Banner Elk, North Carolina
Darlene has been a nurse for almost 44 years, with 32 years at Life Care Center of Banner Elk.
"I took a health occupations class in high school, and I fell in love with nursing," Darlene shared. "I love caring for the residents, loving them and feeling the love from them."
Becky Rice, her director of nursing, said, "Darlene is always on top of her game. She never misses deadlines, often stays late and is always willing to help with anything!"
Darlene is known to pray with residents and staff members. She has earned her wound care certification and is adept in the SPICE protocol of assessing patients.
When asked for her advice to new nurses, Darlene said, "Just remember how blessed we are to be the one giving care because by the grace of God it could be us who needs to be cared for. It truly is a blessing to serve our residents."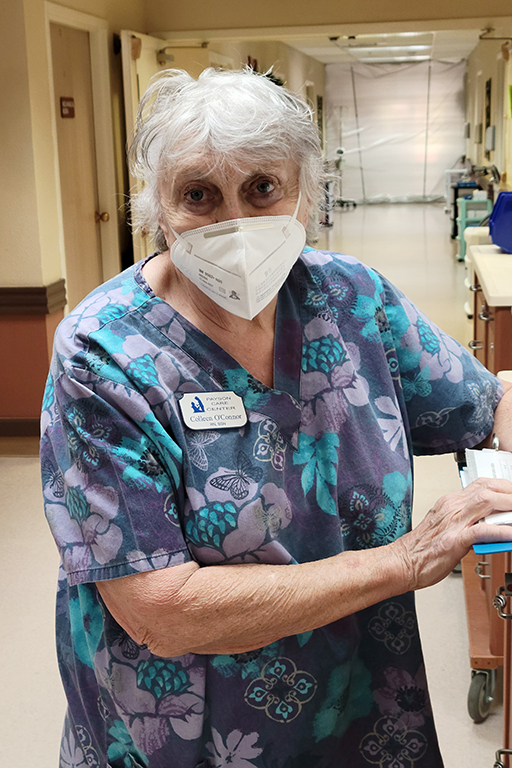 Colleen O'Connor, registered nurse at Payson Care Center in Payson, Arizona
Colleen has been drawn to nursing almost all her life.
"I had surgery at the age of 11, and while in the hospital, I knew then and there I wanted to be a nurse," Colleen said. "I attended practical nursing school right after high school. I love taking care of those needing care and becoming part of their lives."
Jennifer Meeks, director of nursing at Payson Care Center, said, "Colleen is always willing to help in whatever capacity is needed, even volunteering to be a CNA on the floor. She takes care of her four grandchildren at home but will still help out when we need shifts covered. She is loved by all the staff and residents."
In addition to her regular nursing duties, Colleen's love of nursing led her to teach in the facility's CNA training program.
"I love seeing their enthusiasm for wanting to help and care for those needing them," said Colleen.
Colleen's advice to new nurses?
"You will have an abundance of knowledge coming out of nursing school, but the real life learning begins when you start applying that knowledge," she said.