Heidi Pino, Life Care Public Relations
Veterans Day 2020.
The COVID-19 pandemic had been spreading across the United States since the first cases were confirmed in February. Every American community or nursing home had either dealt with an outbreak or at the very least scrambled to keep up with the latest guidance on prevention of the disease.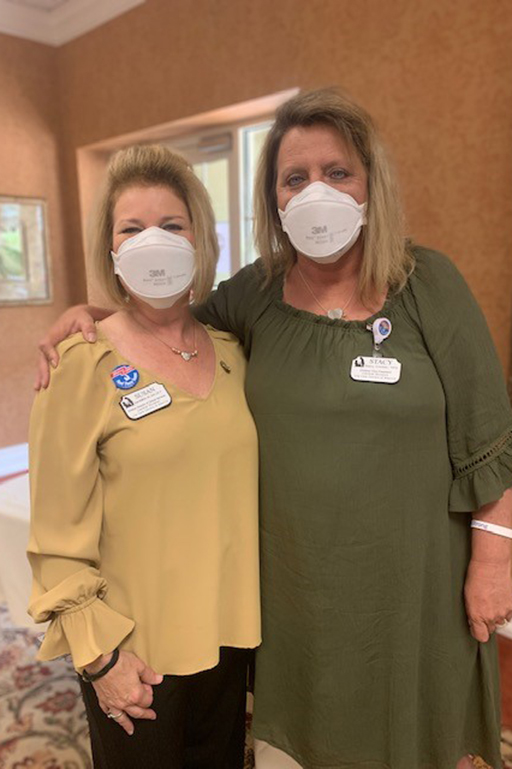 Stacy Cromer, vice president of Life Care Centers of America's Central Division, had been providing support to her 34 skilled nursing and rehab centers in Indiana, Missouri, Kansas and Nebraska, and she knew how hard the pandemic had been on residents and staff alike. As she heard the celebrations abounding honoring veterans of the U.S. Armed Services, she couldn't help thinking of her own team on the frontlines of the battle against COVID, fighting an invisible enemy and working long hours to cover shifts and protect the country's most vulnerable population.
Stacy felt a burden on her heart that these staff deserved recognition, and that the effort should go beyond just her divisional buildings or the Life Care company.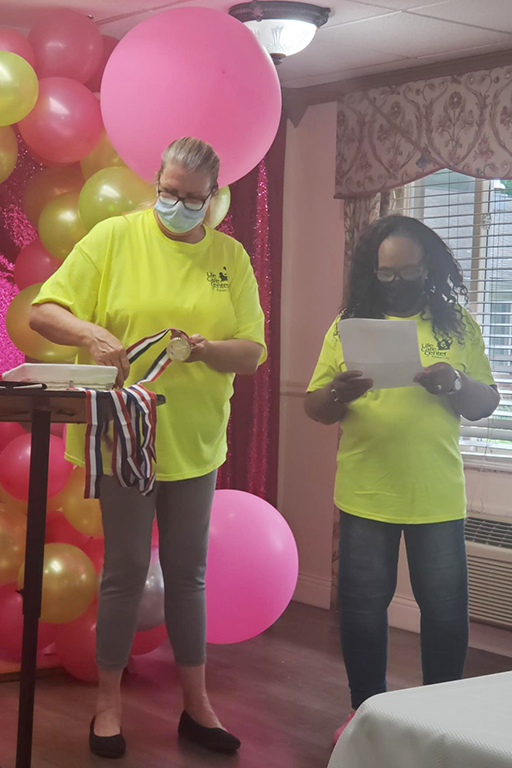 She emailed Mark Parkinson, president of the American Health Care Association/National Center for Assisted Living, her thoughts.
"We are fighting our own war with COVID," Stacy wrote. "We are having wounded staff (that actually get it). We are losing staff that have died from COVID. This to me is no different from any other war. Our staff might not be military per se; however, they are no different than soldiers fighting the front lines. They go through training day after day to stay on top of the continued changes coming out regarding COVID…. I believe these health care 'soldiers' fighting their own wars every day – hospitals, nursing facilities, group homes, assisted livings –all of them having to deal with this nightmare should also receive some kind of honor such as the Purple Heart medal."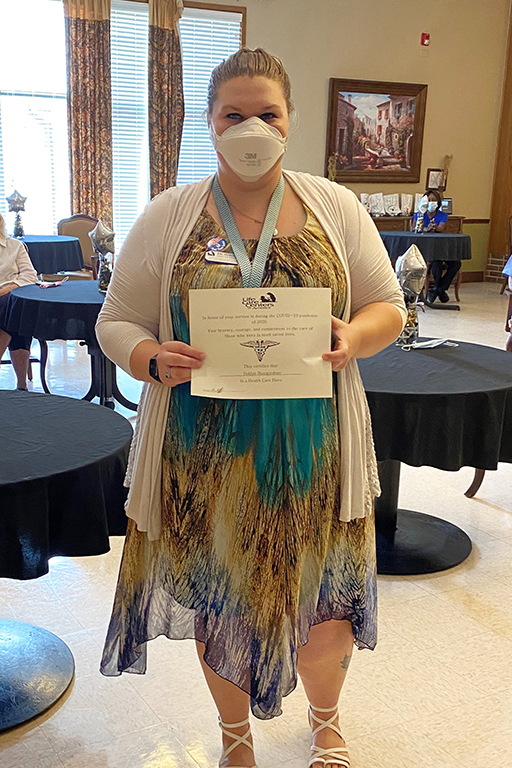 Mark responded with enthusiasm, took the idea to his leadership team, and after settling the logistics, the AHCA/NCAL rolled out a program in March 2021 to honor staff who served during COVID outbreaks.
The program provides a pin and letter of recognition to individuals working at a skilled nursing facility during an outbreak, a medal and letter of recognition to staff members who acquired COVID in the line of duty and a medal for the families of associates who passed away of COVID.
Many of Life Care's Central Division facilities, as well as divisional and regional team members, who were also serving on the frontlines during facility outbreaks, have participated in these COVID award ceremonies. Ceremonies have included refreshments, short video presentations and a reflection time for staff, in addition to the public presentation of the awards.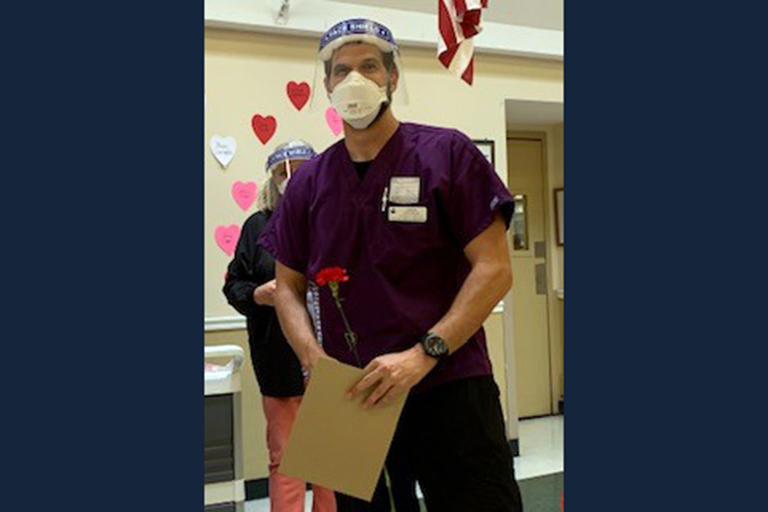 "Everybody really enjoyed the ceremony," said Kimberly Coyne, executive director at Life Care Center of Waynesville, which held its ceremony on June 10. "They were excited that they got recognized for the hard work and long hours they put in during that time."