Rebecca Young, business development director
When returning home from the grocery store with her family, Ella Allen had a fall that resulted in an intracranial injury.
Ella was in Cookeville Regional Medical Center for almost two weeks before being admitted to Life Care Center of Sparta, Tennessee, on Nov. 13, 2018. When she arrived, she was non-verbal and non-ambulatory. Physical, occupational and speech therapies were ordered. Her recovery took time because her intracranial injuries needed time to heal.
The therapy team worked with Ella, and eventually the restorative team stepped in to assist her in accomplishing her goal to return home with her family. Throughout her time with us, she had the support of a dedicated family who visited every day and encouraged her along with the entire team at the facility.
After a 19-month journey, on May 26, 2020, Ella walked out of the facility with only the assistance of a rolling walker. Associates lined the halls and clapped as she walked into the loving arms of her husband and family waiting for her with signs and flowers at the front door. The reunion was even sweeter because the family had been unable to visit recently due to COVID-19 restrictions, and they were beyond excited to see her. As Ella walked out of the facility, happy tears were shed as the associates said their goodbyes and the family said their hellos.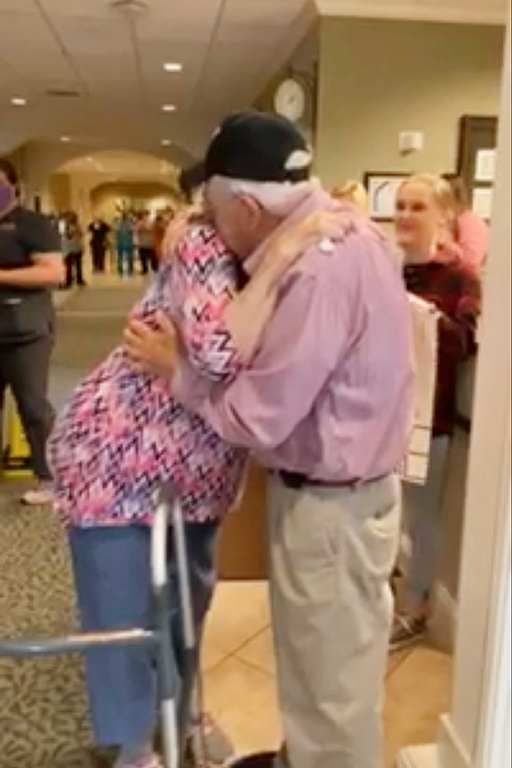 "Despite her initial poor prognosis, Mrs. Allen persevered and never lost hope," said Lisa Webb, director of rehab. "While being guided by the love of God, her family and the associates at Life Care Center of Sparta, she beat the odds and walked out of our facility as a true overcomer!"
When reflecting on Ella's stay, her granddaughter, Michele Mullican, said, "We could never say thank you enough for the employees who eased our minds when we didn't want to leave her, when we were scared she wouldn't make it like the doctors said, and when we couldn't even see light at the end of the tunnel. Having a little peace of mind is better than none at all! Life Care gave us peace of mind! Every staff member was amazing and took care of our granny as if she were their granny. They became family to us too. We are thankful to have Granny home but so thankful for her time of healing, therapy and memories we have of Life Care. We will be forever grateful for the kindness and care we had there!"
Ella and her family also made a big impact on our team at Life Care Center of Sparta.
"When it was time for the weekly FaceTime calls with families and it would have been Mrs. Allen's turn, the activities associates still called the Allen family to check in on and talk to Ella," said Heather Stiles, activity director.
Our team has continued to check on her with weekly FaceTime calls since she left our facility.