Heidi Pino, Life Care Public Relations
On Sept. 26, 2020, Mattie Harris, a resident at Life Care Center of Tullahoma, Tennessee, celebrated her 102nd birthday.
The facility held a resident parade just for Mattie. Family and friends drove through the portico with signs wishing her a happy birthday. Several also left gifts for her. Mattie enjoyed cake and cupcakes and balloons.
Born in Lebanon, Tennessee, Mattie was the youngest of 12 children. She never married but helped raise a lot of children, including nieces and nephews. She enjoyed cooking and later earned a living cooking in private homes. She especially loved cooking meats.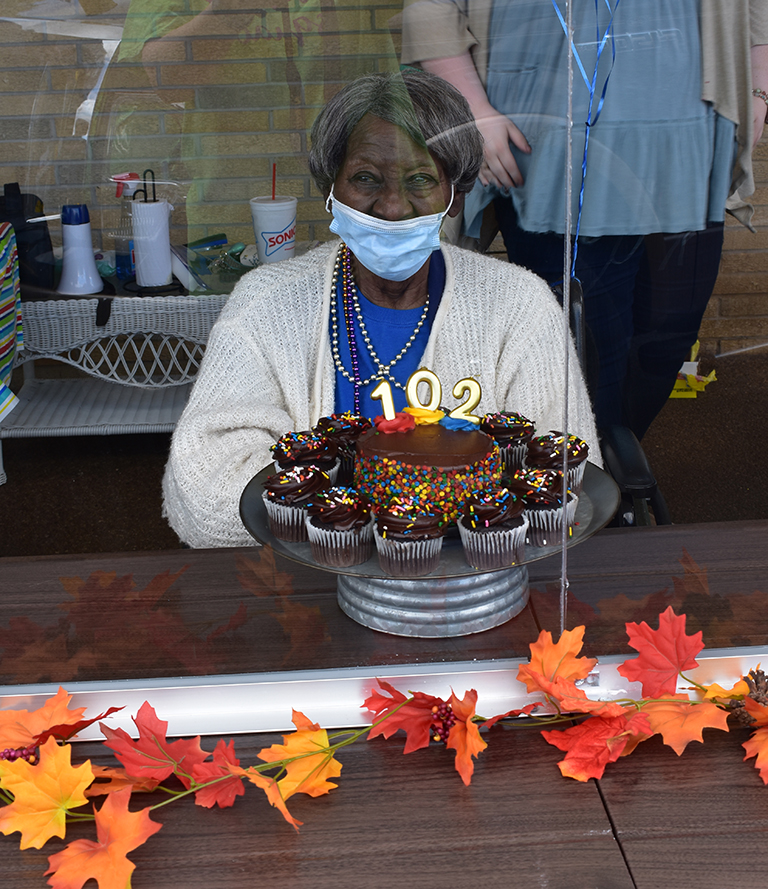 Mattie is known in the facility as a kind and gentle spirit. She is still sharp mentally and is always smiling.
"Living long depends on how you are raised and whether you obey," Mattie shared. "Always think about what you do and what is going to happen, especially if you make an error. God gave us a mind to think about what is right and wrong before we do things."