At Life Care Centers of America, we have the privilege of seeing hundreds of patients regain their strength and independence through our short-term therapy services every year.
And that shouldn't come as a surprise, considering the many talented therapists we have at our facilities nationwide –– and the exceptional determination of our patients!
But we always love to highlight a few of these people to inspire our teams as well as the people of our communities who may need a little inspiration and encouragement.
Below are just a few of the rehab success stories we've had this year, showing once again that Champions both work and recover at Life Care!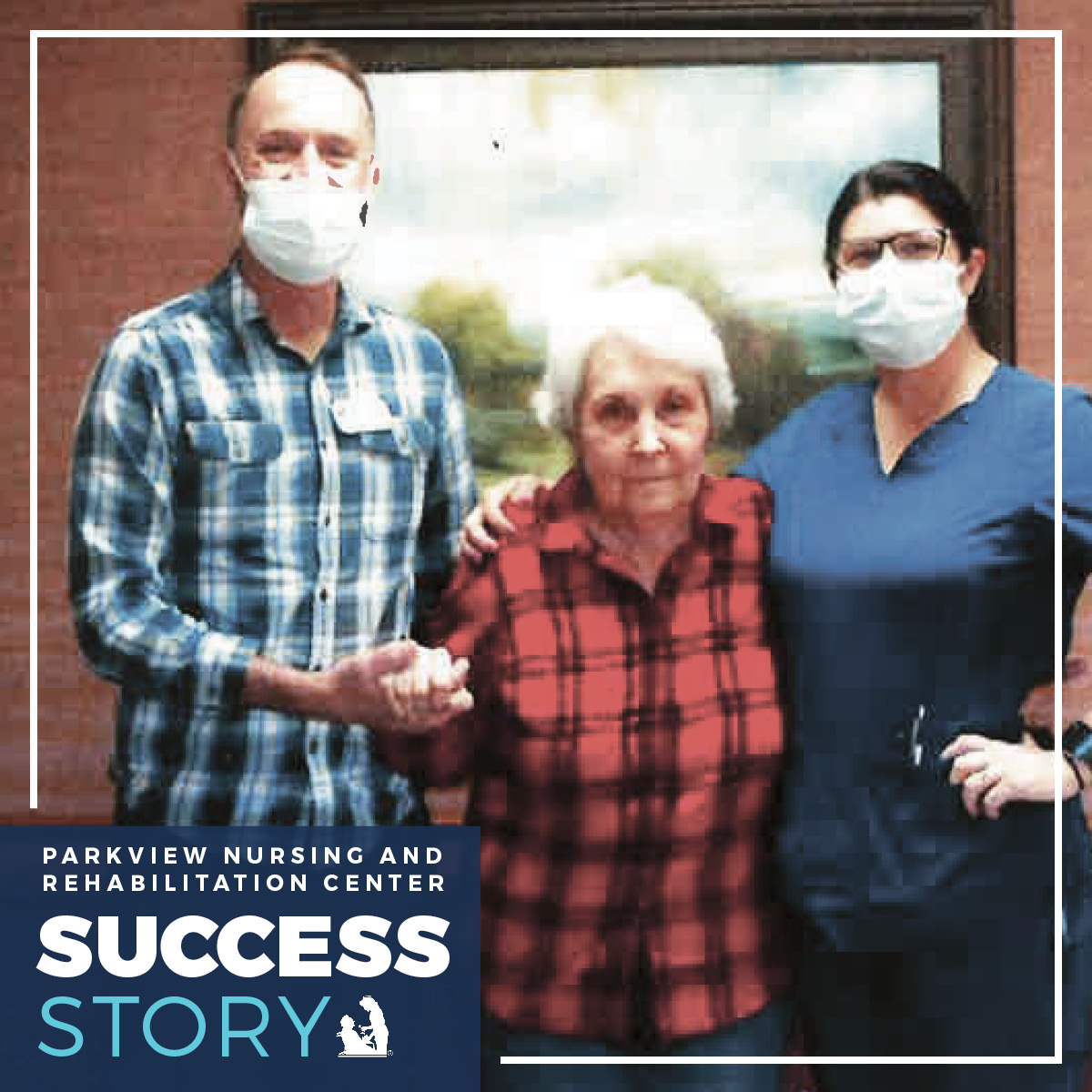 Judith Smith at Parkview Nursing and Rehabilitation
"My care while at Parkview was excellent. Therapy helped me 100 percent. I am returning home independently to take care of myself."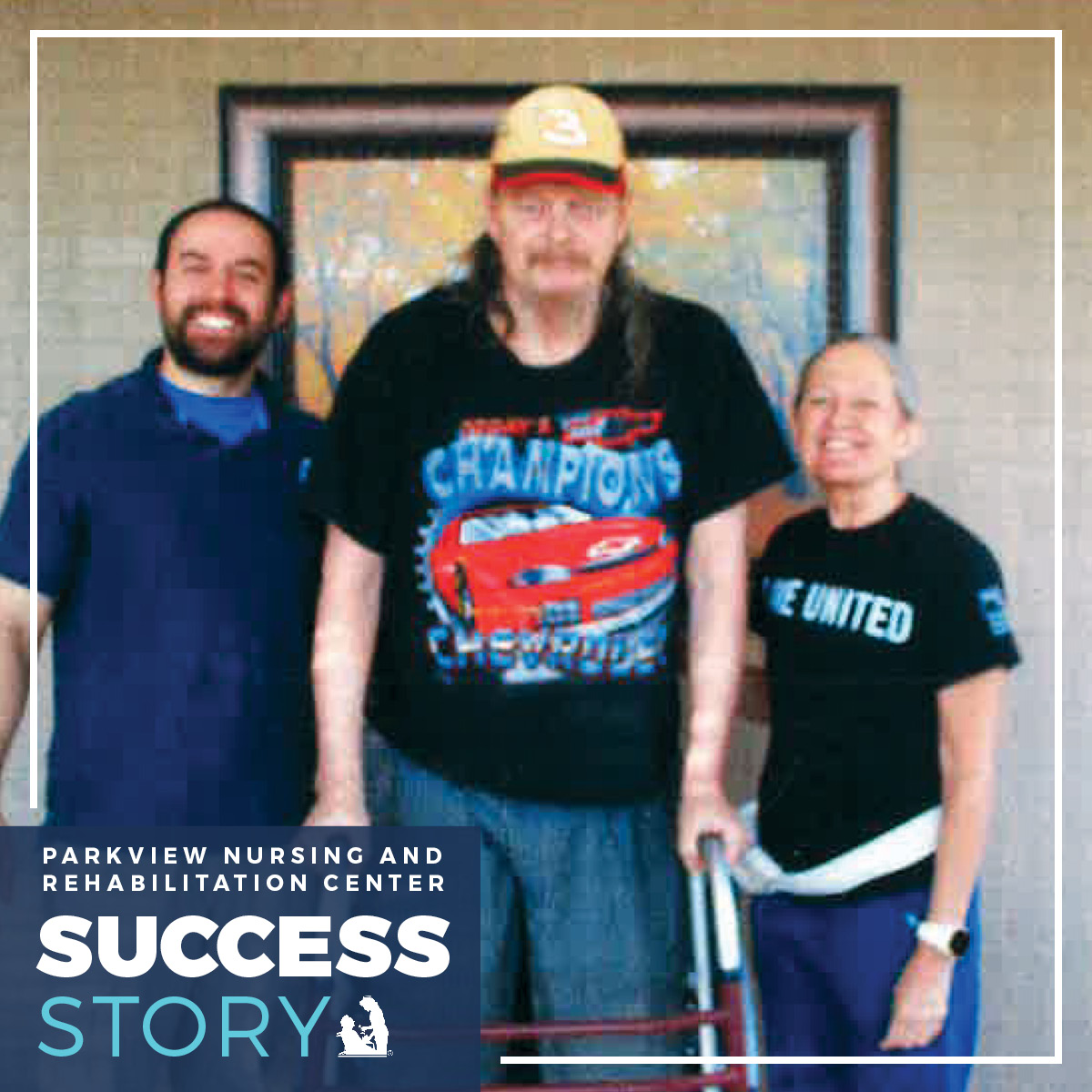 Randy Lantrip at Parkview Nursing and Rehabilitation
"Therapy really helped me. All of the therapists were very friendly and helpful. I would definitely return for therapy. They are knowledgeable and persistent enough not to give up."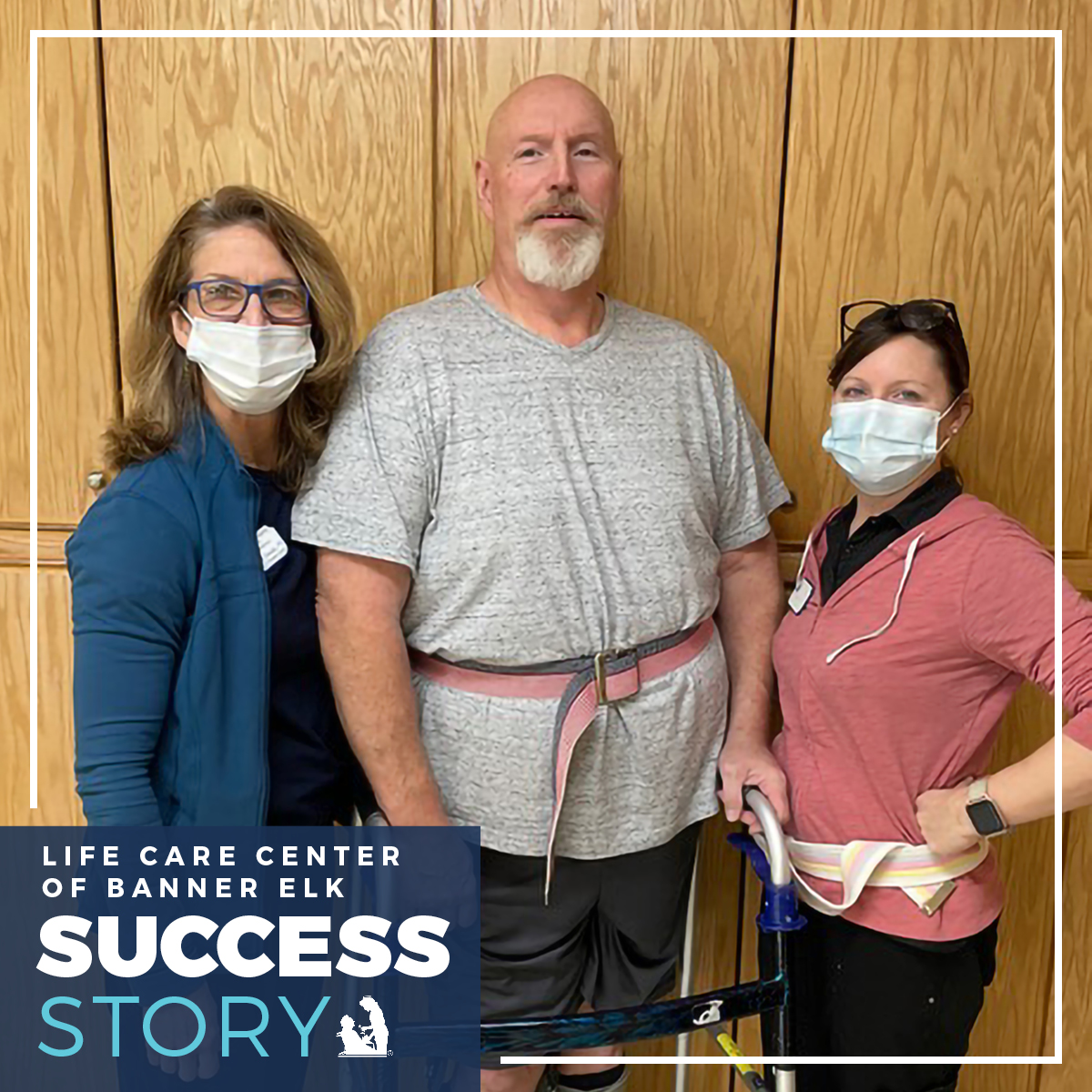 Lewis at Life Care Center of Banner Elk
"My stay at the facility was a good experience. Everybody was so nice and so accommodating. I would not have recovered as quickly as I did had it not been for the therapists."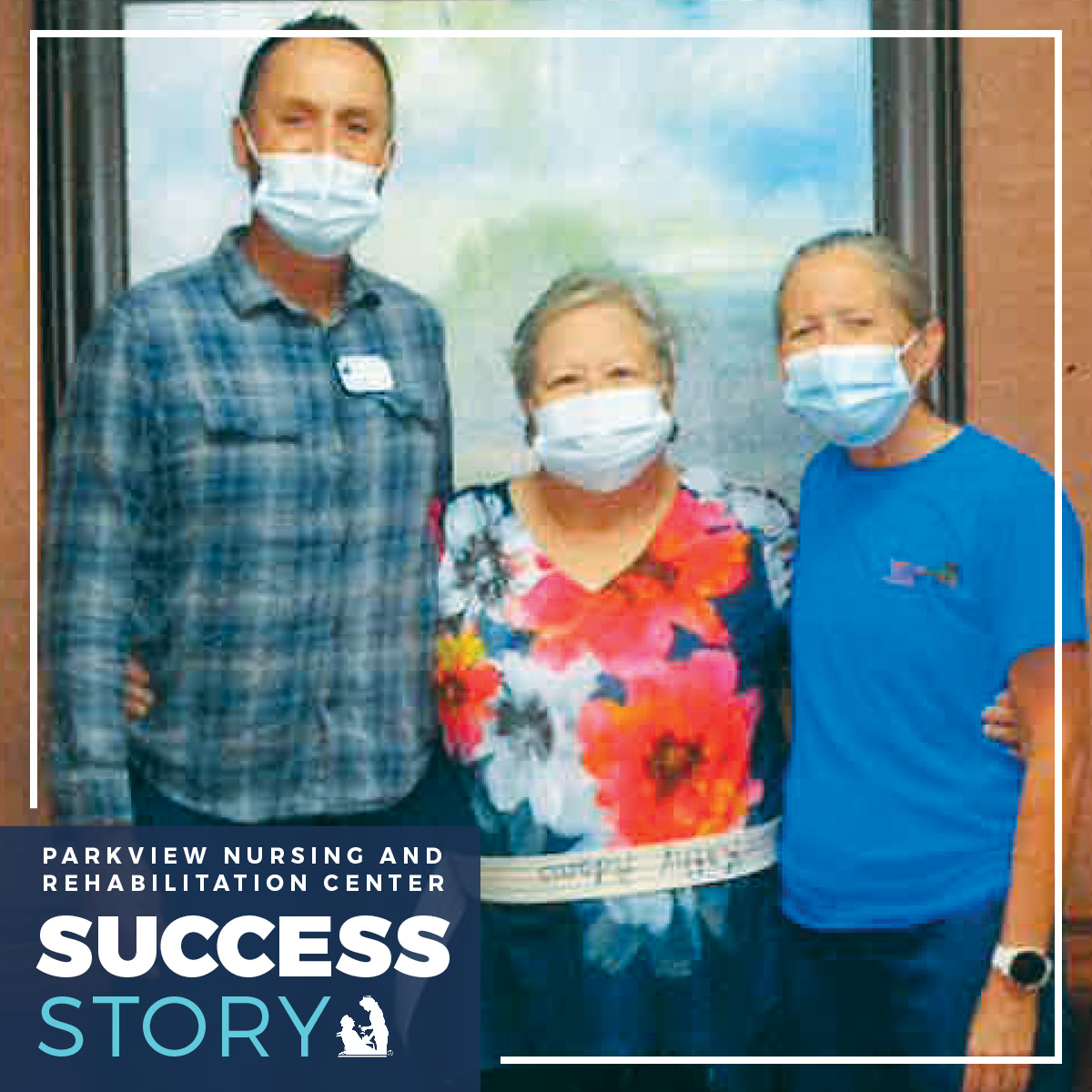 Kathy Adams at Parkview Nursing and Rehabilitation
"Everyone has been great. I came here in
tears because of the pain on Feb. 27. I am going home today, on March 8, with smiles. Kat and Brad were amazing. They were always encouraging, but never pushed me beyond what I could do. I would recommend Parkview to anyone and everyone."
Ethel Helms at Life Care Center of Cleveland
After being hospitalized for COVID-19 and respiratory failure, Ethel decided to go to Life Care Center of Cleveland for short-term rehabilitation.
Our therapy and nursing teams created a personalized care plan for Ethel based on her abilities and rehab goals, and she began working with their certified occupational therapist assistant and physical therapist assistant, doing daily activity and balance training.
Ethel soon regained much of her strength and confidence, and she was on track to discharge to an assisted living apartment at Garden Plaza at Cleveland.
Her therapists provided her with exercises and activities that would help make the transition to her new home less stressful. They walked Ethel to her new apartment and practiced daily living activities with her in the facility's simulated ADL suite.
When Ethel discharged from the facility, she was able to stand on her own and transfer with minimal assistance. And she could walk over 400 feet without stopping!
"I just love Kelly and Jonathan, the therapist assistants. I tried to take Kelly home with me, but––" Ethel teased before she and Kelly burst into irrepressible laughter.
Ethel is now enrolled in the facility's outpatient program and will continue to work with Kelly in physical therapy. She is a wonderful example of a rehab success and what we do here at Life Care Centers of America. We are so proud of her!