Heidi Pino, Life Care Public Relations
Life Care Center of Plano, Texas, has gone to the dogs!
Or so it may seem…
Residents have been enjoying visits from some four-footed friends lately as pet therapy makes a comeback post-pandemic.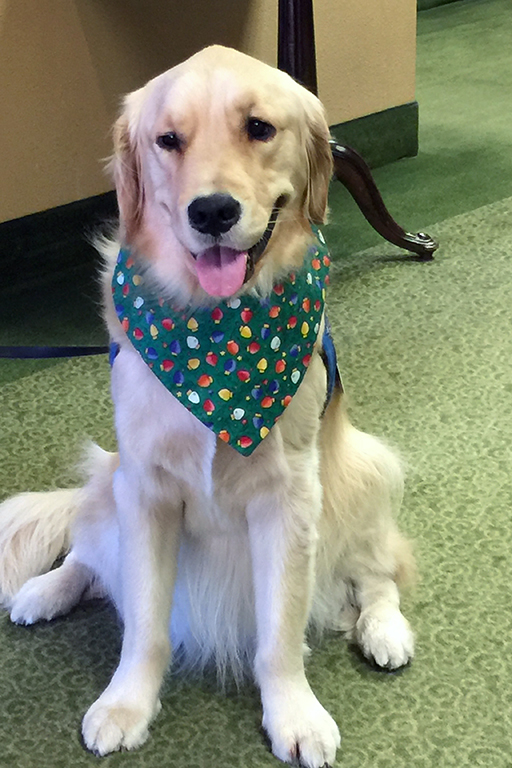 Jerry from Lutheran Messiah Church brings his golden retriever therapy dog, Triton, every other week, and Michael from Alliance of Therapy Dogs brings his dog Stella every other week as well. The dogs visit with residents both in the facility's common areas and in their rooms, brightening their days.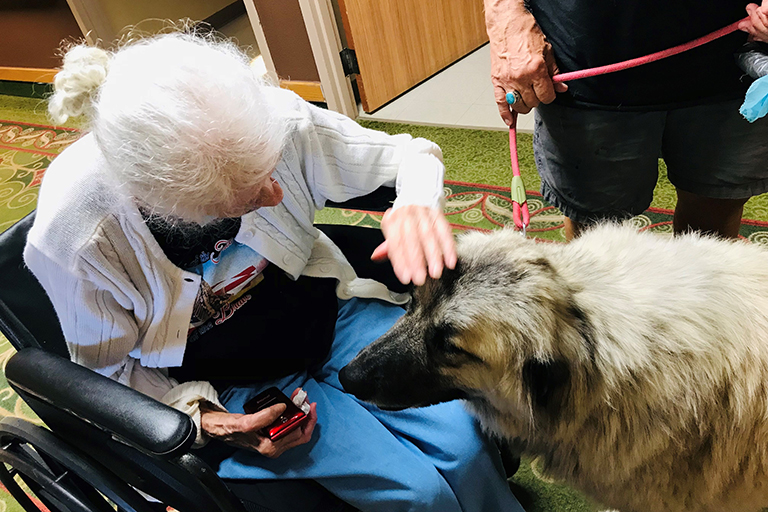 "Our residents absolutely love the visits from our furry friends," said Falguni Desai, activity director.
"I love the visits," said one resident. "They offer unconditional love and companionship."