With quality care often comes commitment. This commitment reveals itself in many ways, from self-discipline and teamwork to careful attention and unwavering compassion. While we have many dedicated associates in our more than 200 facilities nationwide, some who have served for many years, there are a few who have shown themselves to be true timeless champions.
Below is a list of committed associates who have been with Life Care Centers of America for more than 40 years!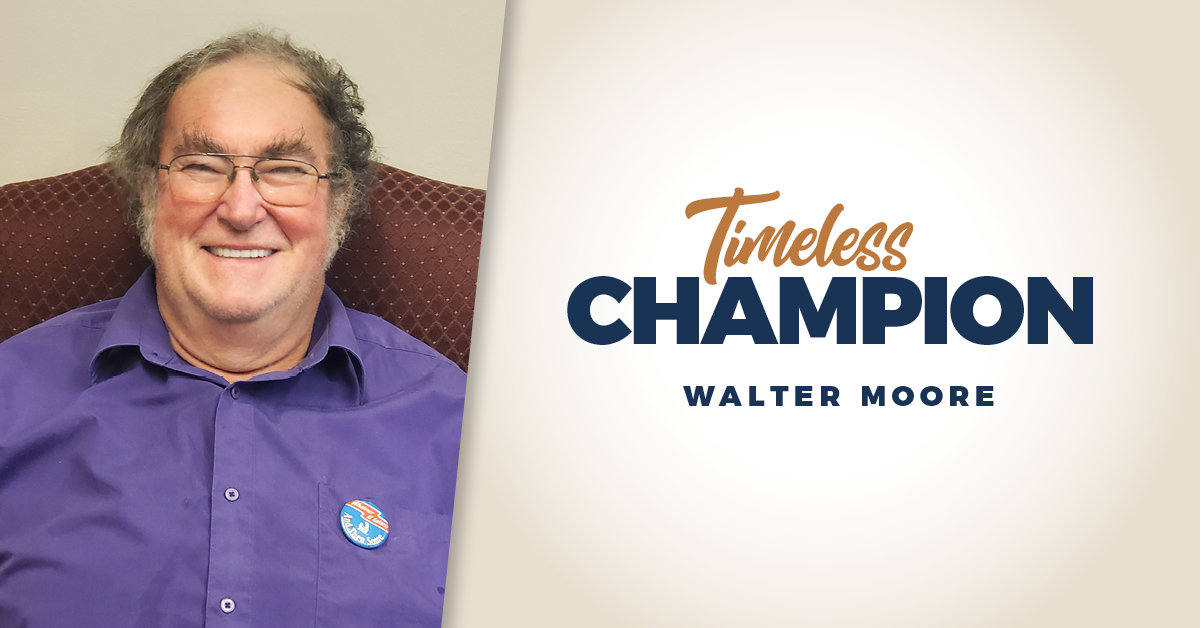 Walter Moore, Certified Nursing Assistant at Life Care Center of Greeneville
42 years with Life Care
In the summer of 1981, Walter was working for a factory in the evenings when he decided to apply for a healthcare assistant position at Greeneville. The facility reviewed his application and said they'd call if they needed him, so he went home. But as the time to leave for work quickly approached, he still hadn't heard from the facility, so he decided to call.
"They wanted to know if I could be there at four o'clock, and I've been here ever since," he said with a laugh.
A few years later, Walter was trained and certified as a nursing assistant, becoming one of the first CNAs at the facility.
Over the years, Walter has made many wonderful memories with associates and patients, and he loves sitting and talking with residents and making them smile. His advice for others interested in being a CNA is to care for patients as if they were family members.
"Just put yourself in their place," he said. "They deserve the best that we can give them."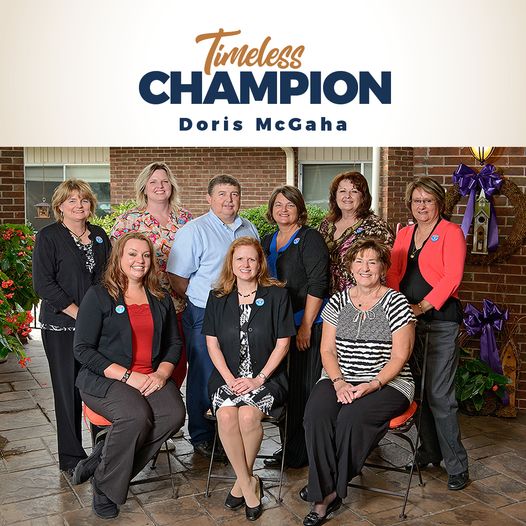 Doris McGaha, Business Office Manager at Ridgeview Terrace of Life Care
42 years with Life Care
In 1981, Doris was working for a real estate office when she saw a newspaper ad for an opening in the business department at Ridgeview, and she decided to apply.
"I just came and applied and got the job!" Doris said about how she got started.
Doris wears many hats in her role as business office manager, and sometimes she is incredibly busy, but she truly cares about the residents and likes to help them get what they need.
"These patients that come in, you get attached to them … I just like to help them get situated in the facility and be able to stay and get what they need."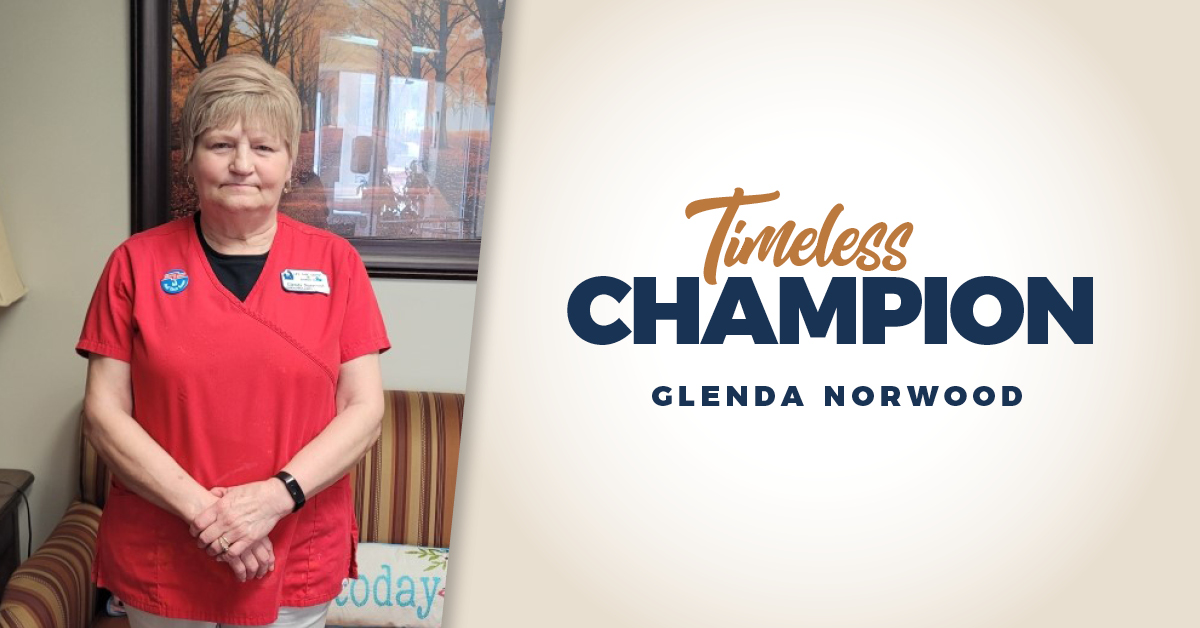 Glenda Norwood, Director of Housekeeping at Life Care Center of Banner Elk
42 years with Life Care
Glenda started working in the laundry department in 1981. A year later, she became laundry supervisor and then housekeeping manager shortly after. Glenda led both departments for 38 years before partially retiring.
"I just love taking care of the patients and giving them a place to call home."
Glenda has made many wonderful memories working at Banner Elk, but one of her favorite experiences is seeing the residents get excited about her Christmas lights.
Glenda lives close to the facility, and residents in certain rooms can see her home from their windows. The residents know that she puts lights on her home for Christmas, and each year around Thanksgiving, they begin asking her when she's going to turn on her Christmas lights.
"Every year, they will start that because they love the lights," Glenda said. "And that's why I do lights –– for them."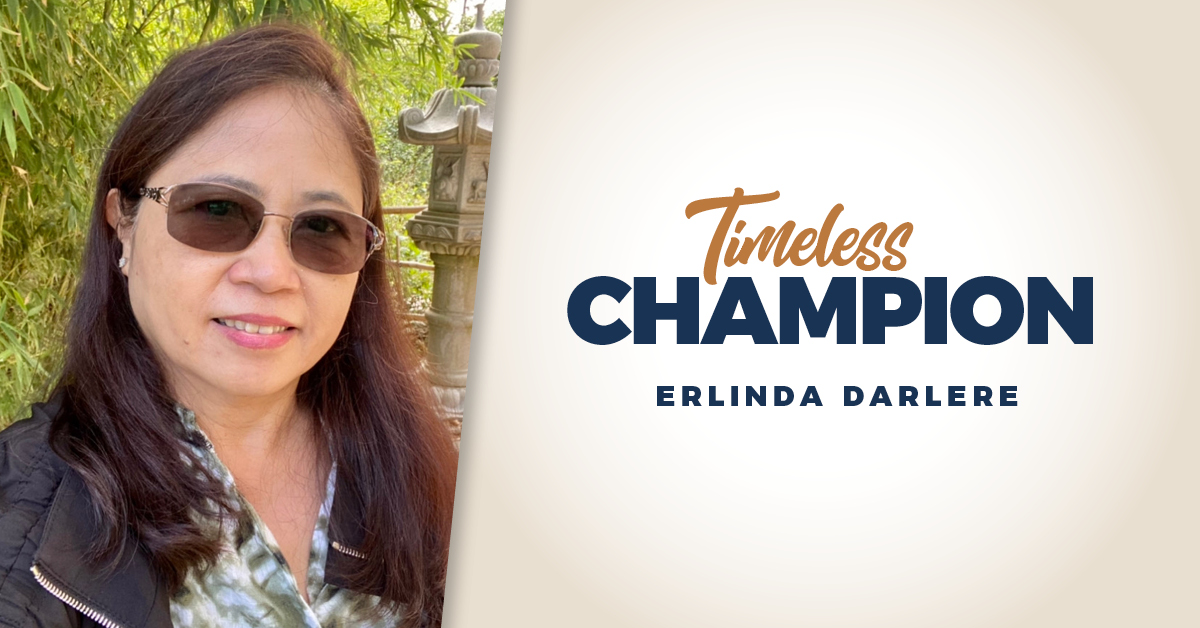 Erlinda Darlere, Licensed Practical Nurse at Life Care Center of Hilo
47 years with Life Care
Erlinda remembers visiting the Hilo center while in nursing school and thinking that she'd like to work there. When she graduated in 1975, she decided to apply for a floor nurse position at the facility. She got the job, and the rest is history!
Erlinda loves working with her residents and their families.
"It just fills up your heart," she said about family members faithfully visiting residents. "When a family member acknowledges that you've done a good job, that is more rewarding than anything else. Despite how busy it is, and how tired you are, it's a reflection of how dedicated you are in a job."
Erlinda called her supervisors her "heroes," adding that they have provided excellent support and wonderful friendship over the years.
"Every time I say, 'I think I'm going to put in my retirement.' But then I think, 'Oh, I'm not quite ready,'" she said with a laugh.
If you are interested in joining the Life Care family, visit LifeCareCareers.com.