Heidi Pino, Life Care Public Relations
Although Life Care Center of Altamonte Springs, Florida, was hit with COVID-19 in 2020, associates and residents felt they were turning a new page – not on Jan. 1, but on Dec. 26.
The day after Christmas, CVS pharmacists showed up at the facility to give the gift of COVID-19 vaccines to those residents and associates who chose to take part. Sixty associates rolled up their sleeves and took the shot, while 106 residents did the same. Participants received the Pfizer vaccine.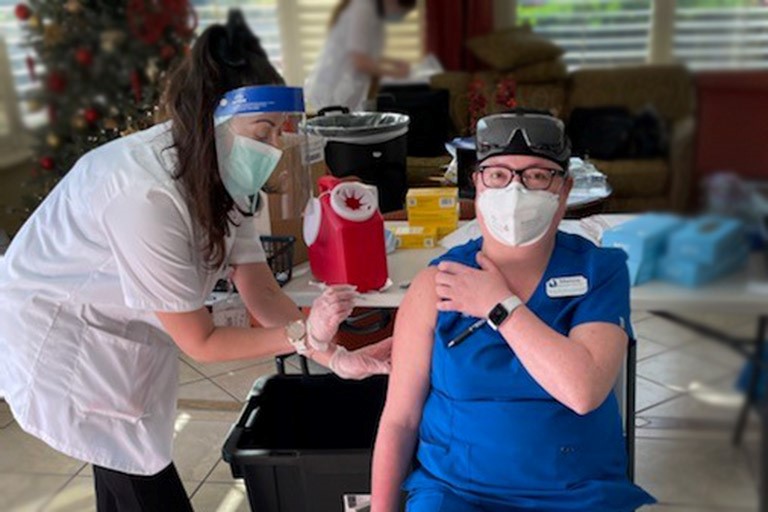 "I am really blessed for the opportunity to be vaccinated and to be able to provide the same for my residents and associates," said Francisco Gonzalez, executive director. "It's an important step in the battle against this pandemic and will provide a tool we need to face the future together."
Marie Reno, activity assistant, shared her own reasons for vaccinating.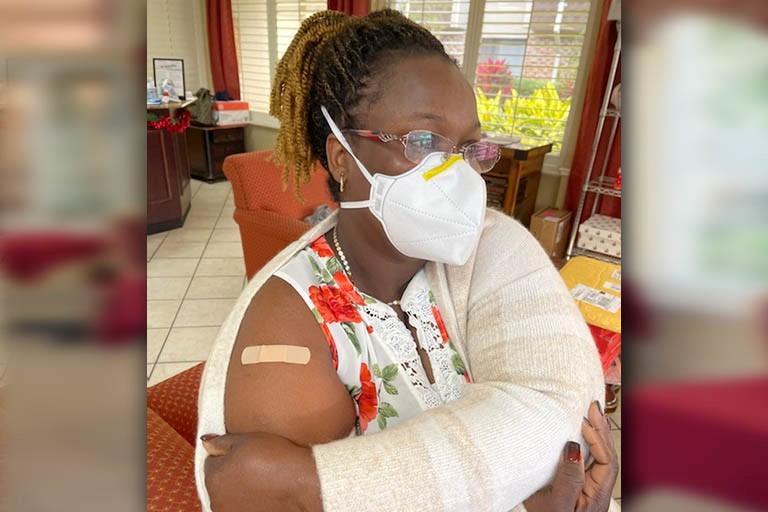 "I felt it was important to get the vaccine to protect my husband," she said. "Last year, he contracted COVID-19 and almost died in the hospital. Taking this vaccine, I'm protecting my family and my residents."