Heidi Pino, Life Care Public Relations
Indoor visitations began at The Highlands in Fitchburg, Massachusetts, on Sept. 28, 2020.
Residents and family members were pleased to see their loved ones again in the facility's spacious living room. The main living room was decorated for fall, along with welcome-back balloons for family and friends.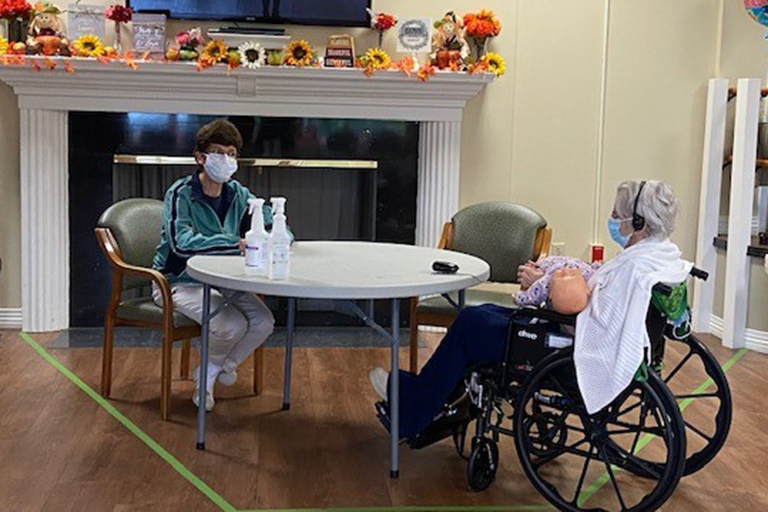 "The main living room is large enough to accommodate three visits at one time, while continuing to follow State of Massachusetts guidelines," explained Serena Russo, infection control practitioner.
Visitors are required to wear a mask upon entering facility and throughout visitation. Vitals are taken, and questions are asked prior to visitation. The area is thoroughly cleaned after each visit.
"The response has been positive," said Carlos Bonilla, executive director. "Families are pleased with the process and adhering to social distancing and guidelines."
"It is nice to see my mother in a normal, relaxing atmosphere," shared Rodney Wilbur as he and his wife, Victoria, visited with resident Mildred Wilbur.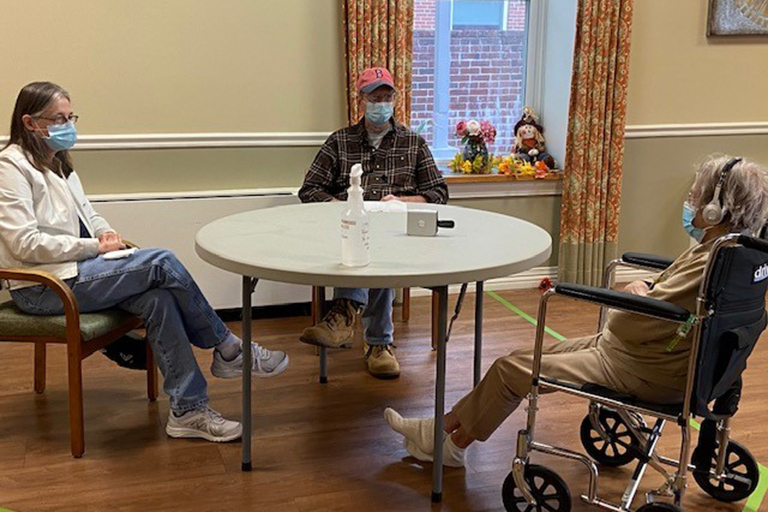 The family also benefitted from the facility's Eversound system, which allowed Mildred to hear clearly during the visit.
"Our activities staff has worked very hard with nursing to ensure the residents are ready and families are checked in," said Lajja Lantigua, activities director. "It is nice to see the residents enjoying the living room, which they truly love."