Heidi Pino, Life Care Public Relations
On March 5, 2021, corporate associates walked into their offices in Cleveland, Tennessee, and found some surprises.
The company wanted associates throughout the country to know how important they are, so signs, balloons and candy bars at the corporate offices, as well as screen saver messages and other decorations, all proclaimed "Happy Employee Appreciation Day!"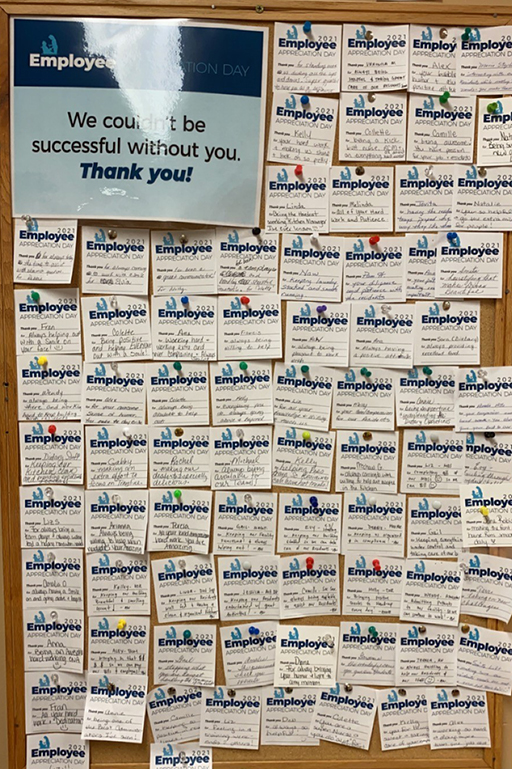 Notes of Thanks
All over the country, associates at the facilities, as well as corporate, division and regional offices, sent each other notes of thanks, sharing what they appreciated about each other.
Life Care Center of Kennewick, Washington, put up a Gratitude Wall to display many of these notes of appreciation, and Life Care Center of Centerville, Tennessee, had a Give Thanks board as well. Life Care Center of Boise, Idaho, posted the notes in the front lobby and lined the halls with balloons and appreciation signage, while associates at Life Care Center of Sarasota, Florida filled up two entire bulletin boards.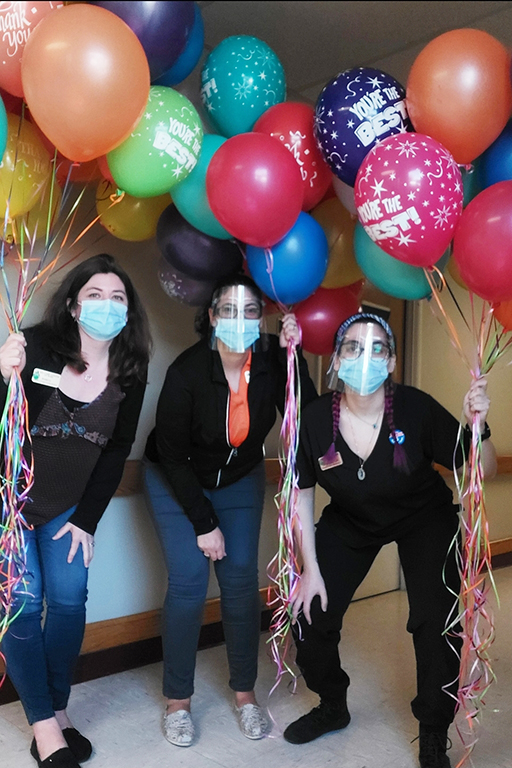 Associates at Mitchell Manor in Mitchell, Indiana, gave their notes to each other in person.
"It made for a fun and engaging day that was much appreciated after the past year," said Kathi Hignite-Owens, executive director at Mitchell Manor.
Plenty to Eat!
Besides the notes, something else was a BIG hit at Life Care's facilities – food!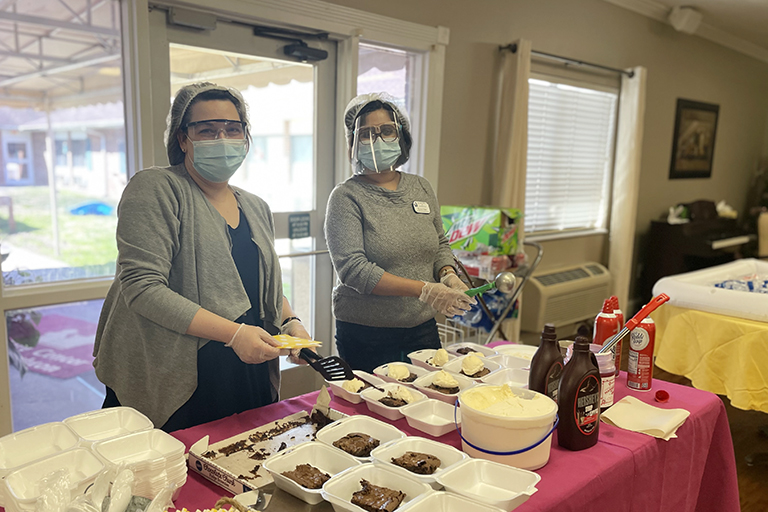 Western Hills Health Care Center in Lakewood, Colorado, made milkshakes, while brownie sundaes were the treat at Life Care Center of Elizabethton, Tennessee. Life Care Center of Charleston, South Carolina, hosted a shaved ice truck, and ice cream bars satisfied the sweet teeth of associates at Life Care Center of Hendersonville, North Carolina – with extras left in the freezer for the overnight shift to enjoy as well.
Pizza was also popular. The executive director and director of nursing delivered pizza to all shifts at Life Care Center of Port St. Lucie, Florida, and Life Care Center of Brookfield, Missouri, associates had pizza and cake and were individually recognized by their department heads. Life Care Center of Nashoba Valley in Littleton, Massachusetts, served pizza and candies with little sayings on the wrappers, such as "No Snickers intended… you are the best!" and "Have I told you Reese-ently how much I appreciate you?"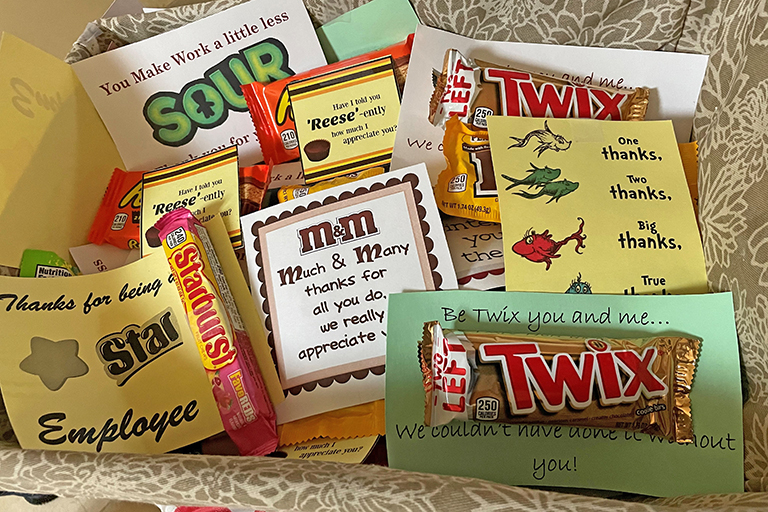 Cookouts and barbecues were also a great way leadership showed appreciation for the staff at Life Care Center of Columbia, South Carolina; The Westchester House in Chesterfield, Missouri; and Life Care Center of Orlando, Florida.
Mexican food was the choice at several facilities as well. Evergreen House Health Center in East Providence, Rhode Island, had Fiesta Day with taco salad bowls, desserts and salsa music. Camellia Gardens of Life Care in Thomasville, Georgia, hosted a fajita bar and partnered with a local coffee shop to offer a free coffee to each associate.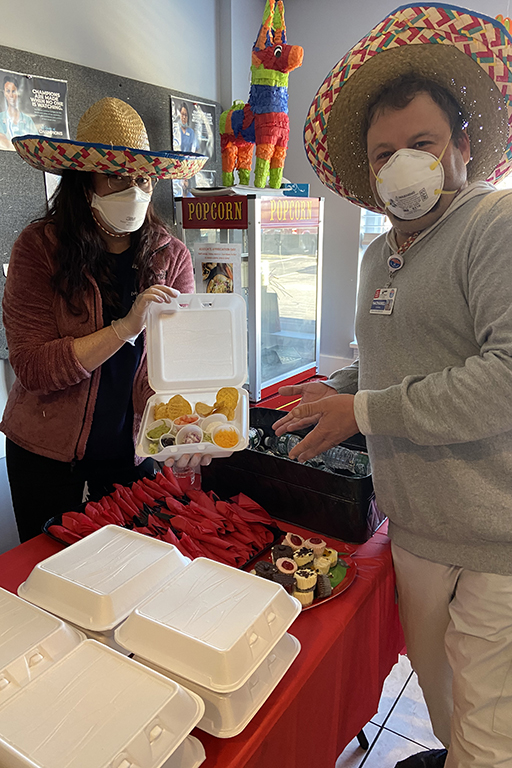 "Our associates have been working diligently this past year, and we wanted to make sure they were rewarded for giving the best care they always give to our residents," said Daniel Aragon, executive director at Camellia Gardens.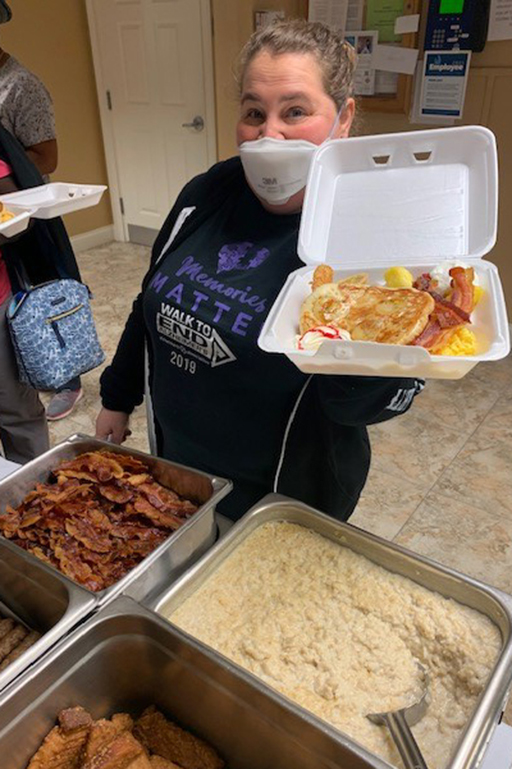 Life Care Center of Punta Gorda, Florida, treated associates to a decadent breakfast buffet, Bridgeview Estates in Twin Falls, Idaho, served fried chicken with all the fixings and Northwood Hills Care Center in Humansville, Missouri, ordered subs for all the staff.
Other Unique Ideas
Leaders at Green Valley Care Center in New Albany, Indiana, put together treat bags for all the associates and made up three larger give-away baskets filled with much-needed home items and held a drawing at the end of the day.
At Life Care Center of Carrollton, Missouri, staff played bingo for prizes and enjoyed thank-you goody bags. A local bakery also prepared beautifully decorated sugar cookies.
La Habra Convalescent Hospital in La Habra, California, also did bingo for the staff and had a treasure hunt in the building for associates to find mini MVP trophies. Associates played a Name-That-Movie-Clip game over the intercom, which was also used to thank the staff publicly.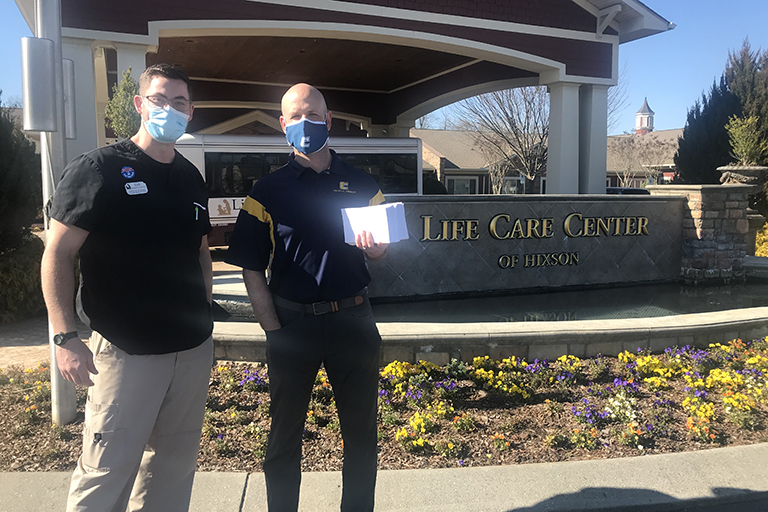 And at Life Care Center of Hixson, Tennessee, students from the physical therapy program at the University of Tennessee at Chattanooga participated by writing letters of encouragement to the staff and residents, which were delivered on Employee Appreciation Day.
"Given the toll that the pandemic has taken on the Chattanooga community, students and faculty of the UTC DPT program decided to write letters of gratitude and encouragement for area health care providers and the patients they serve," said Matthew Grubb, assistant professor. "These tokens of personal connection for those in the middle of the pandemic are just a small way that the UTC DPT program attempts to serve its local physical therapy community."
To all Life Care staff everywhere, we hope you felt extra valued on Employee Appreciation Day. Every day, you are our Champions of Care!