As our facilities across the country continue to bravely face the challenges of our COVID-19 pandemic world, Life Care continues to recognize the healthcare champions who are truly making a difference in the lives of the residents and facility teams they serve.
Thank you to each associate who puts the needs of the residents ahead of their own.
Here are more examples of these champions.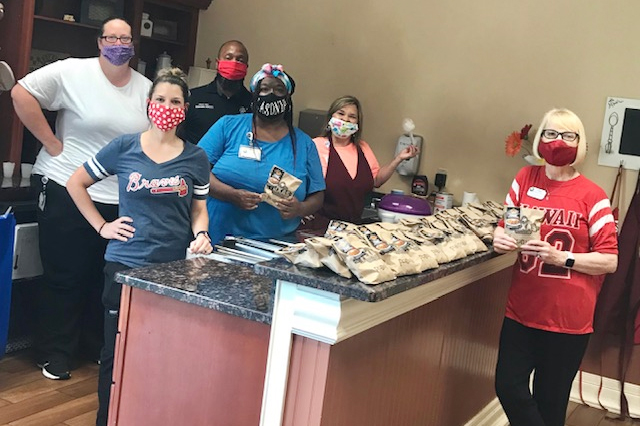 Mae Petty, activity director at Life Care Center of Hixson, Tennessee, thanked the MDS department (Jennifer Newman, Amanda Ramsey and Marva Smith) and Lasonya Thomas, restorative CNA, for their special way of boosting morale.
"Every day after lunch, they scoop up ice cream to deliver to patients' rooms with ice cream truck music, going up and down the hall. They play body bingo and make banana splits for our staff on Superhero Day. Best of all is that every Friday, they prepare a luncheon and serve to all staff, such as pulled pork, potato salad, coleslaw, grilled chicken, taco salad, potatoes, hamburgers, hot dogs, etc. The staff and residents have come to look forward to this. These girls love to ensure resident and staff morale stays positive. They are the true heroes for the activity department, and for our staff and residents! Hats off to these girls for a great job!"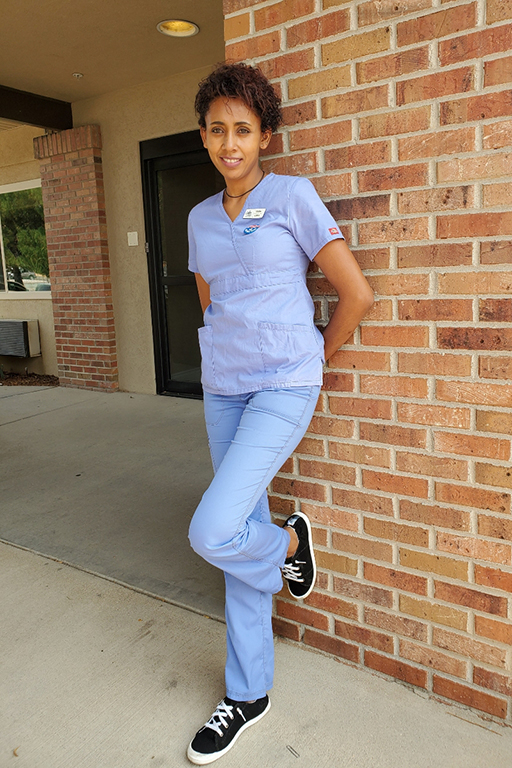 During the visitation restrictions, haircuts and styling have been hard to come by, so Tsion Admasu, a CNA at Garden Terrace at Aurora, Colorado, stepped in to help fill the void. Her executive director, John Moreno, shared, "Tsion went above and beyond to fix up, comb, brush and braid our ladies' hair using her own gels and sprays to make our ladies look so nice and feel pretty. She did this with joy and laughter."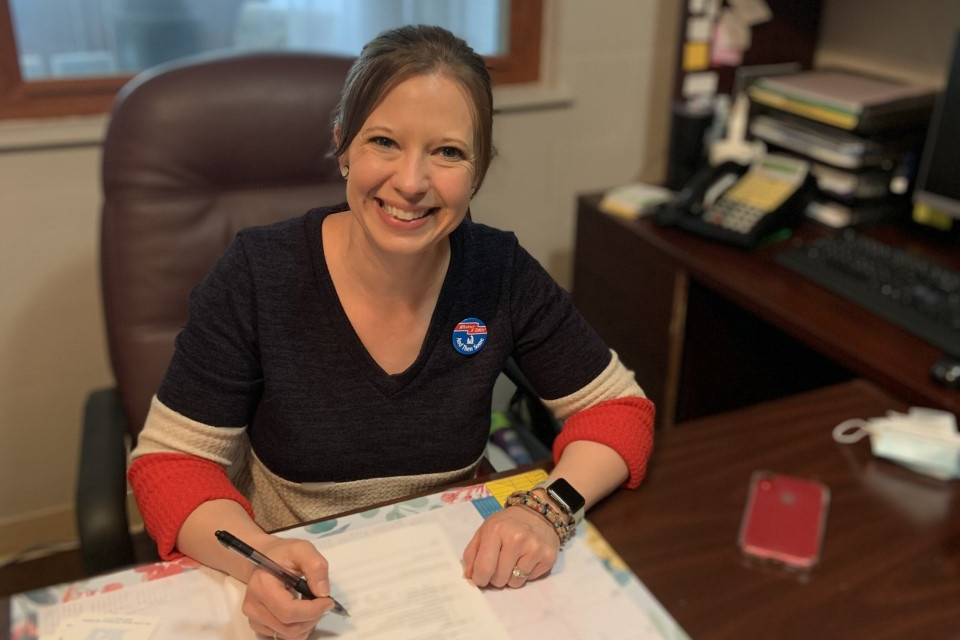 Life Care Center of Burlington, Kansas, associates stepped up to champion resident care during the pandemic. Laurie Goracke, director of rehab services, helped out as a certified nursing assistant during the facility's battle with the coronavirus, working various evening and night shifts. The executive director, Beth Stockebrand, moved into the facility for a while, staying at the building 24/7 to ensure staff and residents had all the assistance they needed. Rena Williams, health information manager and central supply associate, not only kept up with the PPE needs but also helped out with housekeeping, laundry and CNA tasks.
The nursing team and CNAs pulled together to cover each other's shifts as needed, and Becca Dwight, registered nurse, jumped right in to working on the quarantined hall to care for the COVID-19 patients. Allison Baber, assistant director of nursing, contracted COVID-19 and had to quarantine at home. Once she was cleared to return, she jumped back in full force and covered numerous night shifts. Corinne Yockey, business office manager, also came back from quarantine ready to return to the fight.
And the housekeeping team worked long and hard hours ensuring proper cleaning was completed, which was vital to the facility's recovery.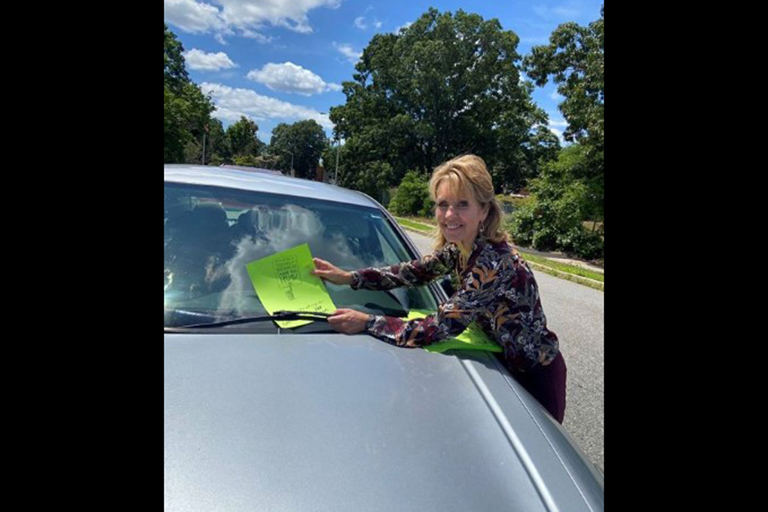 In mid-July, Kate O'Connor, regional vice president in the Northeast Division, paid a surprise visit to Evergreen House Health Center in East Providence, Rhode Island. She attended the "I Conquered COVID" graduation ceremony and witnessed firsthand the outpouring of love and support the residents received from their families during the socially distanced but moving occasion. At the conclusion of the ceremony, Kate hand-wrote touching notes of appreciation and placed them on the windshield of all associate vehicles.
"This is a day I'll never forget," Kate said. "Thank you for letting me be a part of it."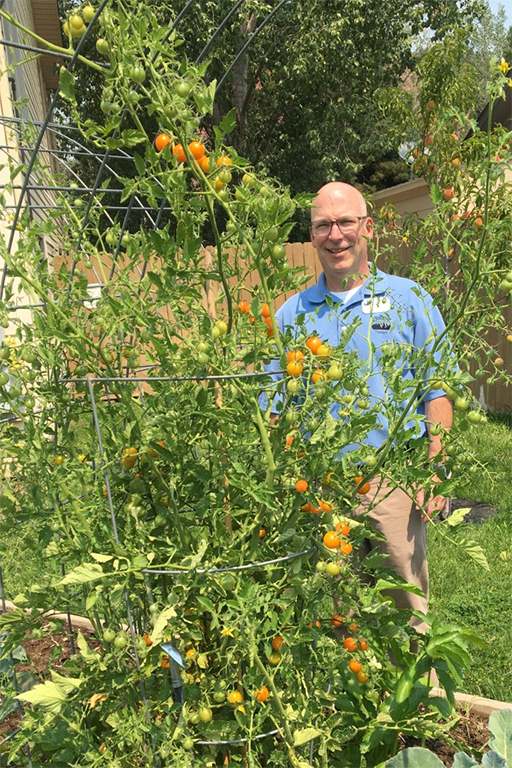 Dale Ulrich practiced selflessness to make a resident's day. Dale is the director of rehabilitation at Heritage Park Care Center in Carbondale, Colorado.
"One resident had been requesting a fresh garden tomato," shared Cora Wettlin, human resources, accounts payable and payroll associate. "Everyone knows how much Dale loves his tomato plants and tomatoes. Dale picked his very first tomato of the season to give to this resident to help her feel better. Dale, thanks for making our residents feel loved!"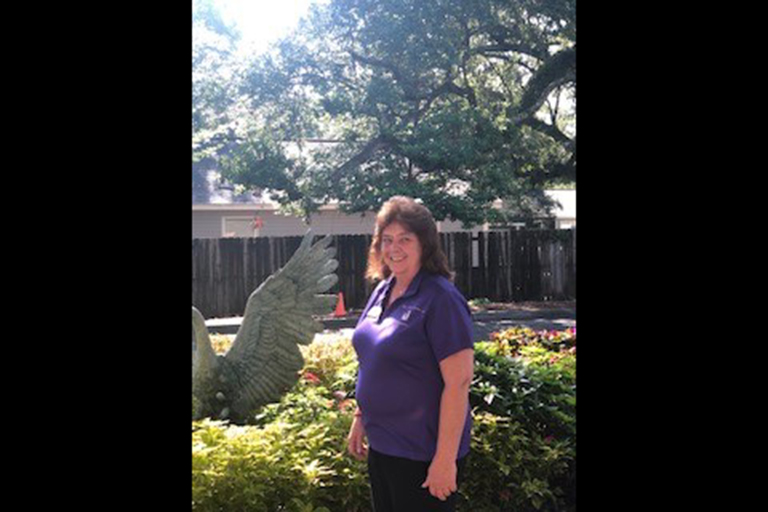 Renee Keever, accounting clerk at Life Care Center of Pensacola, Florida, bragged on fellow associate Phyllis Trout.
"When COVID-19 hit the country, Phyllis had only been working for Life Care Center of Pensacola for a little over a month as our transportation coordinator/driver. As we all know, COVID-19 changed the number of trips Phyllis would take during the day. Phyllis didn't let that slow her down. She has stepped up to be an amazing team player, and over the last three months, I have watched her work in every part of this building. Some days you will find her with a housekeeping cart cleaning the common areas and taking out the trash in our offices. Other days I find her with the sprayer wiping down walls, baseboards and doors. She never even hesitated when I asked if she would mind being on the screening schedule to help screen our employees as they come in the building (which includes being here at 5:30 a.m. some mornings), and just the other day I went looking for her to find her in the kitchen washing dishes. She does all this and still manages to take our residents to the few appointments they have at this time and also visit them in their room just to make them feel better. Thank you, Phyllis, for always being willing to help with a smile on your face."