On Father's Day weekend, Life Care centers around the nation found unique ways to celebrate dads.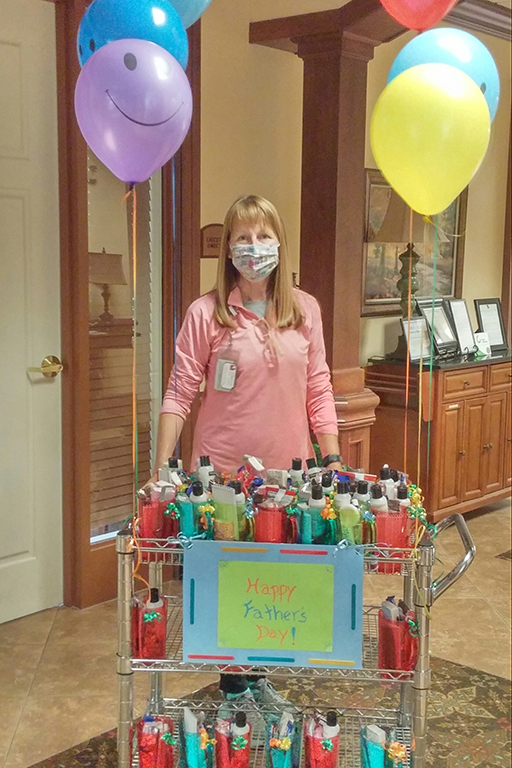 Life Care Center of Cape Girardeau, Missouri, filled colored mugs with goodies, including candy bars, cookies, mints, potato chips, animal crackers, combs, shampoo, tissues, pens and notepads. On Father's Day morning, associates delivered the gifts to the men's rooms, and in the afternoon, they enjoyed ice cream sandwiches. "Given current conditions, I think Father's Day went really well," said Cheryl Guetersloh, activity director. "The men were very surprised and appreciative."
The men at Life Care Center of Paradise Valley in Phoenix, Arizona, enjoyed root beer floats and took part in a photo shoot. Associates then sent their pictures to their families.
Life Care Center of LaGrange, Indiana, provided Dreamsicle floats, Father's Day cards and "Greatest Dad Ever" certificates for all the dads.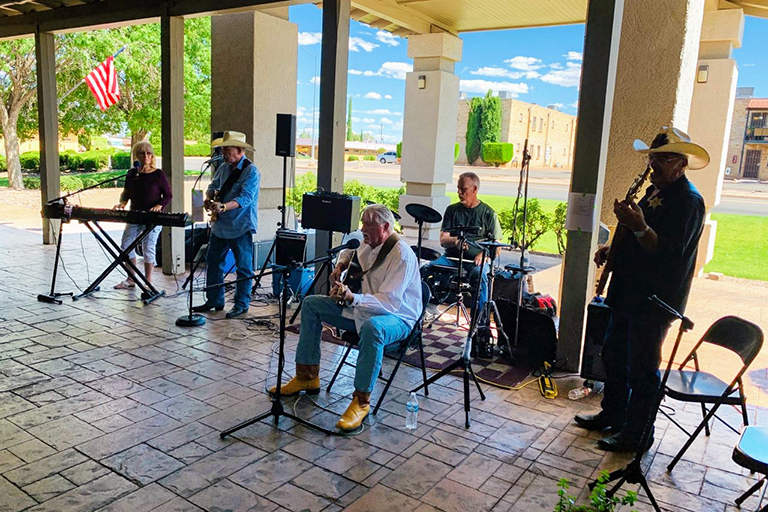 It was a POPpin' Father's Day weekend at Life Care Center of Sierra Vista, Arizona, with fun starting on Friday with a boneless wings picnic outside. On Saturday, everyone got Bomb Pops, and it was eye-POPping to watch the band Cochise County Line play for more than an hour and a half on the patio for the residents. Sunday was possibly the most POPular day, though, with doughnuts and Life Care gift bags for the dads.
Life Care Center of Blount County in Louisville, Tennessee, celebrated the holiday on Friday by passing out Father's Day cards and ice cream to all the fathers.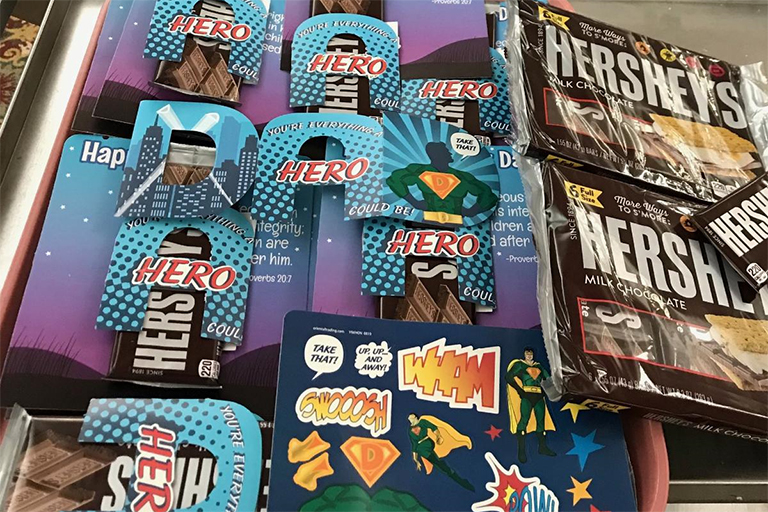 At Lake Forest Nursing Center in Lake Forest, California, associates did room visits and passed out cards and poems and read them to the residents. They also gave them big Hershey chocolate bars.
At Life Care Center of Gray, Tennessee, fathers were treated to fruit Danishes and tea and got to watch old football games while social distancing.
The Heritage Center in Morristown, Tennessee, normally takes the men out trout fishing for Father's Day, but due to the pandemic, they brought the fish to the men instead. "We decided to do a fish fry for all the men in our facility!" said Victoria Bowen, activity director. "We got catfish, some sides and some lemon cakes."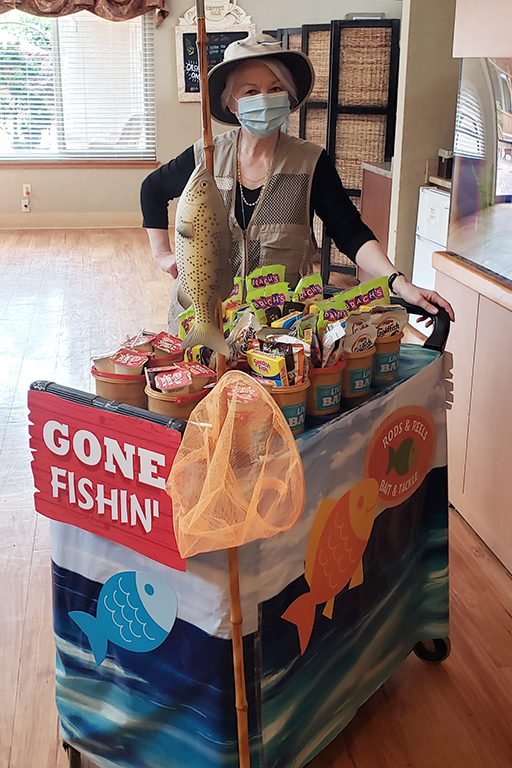 Residents at Life Care Center of Kirkland, Washington, also had a fish theme. The men took pictures against a deep-sea fishing background and played a fishing game in which they tried to hook a fish and could win prizes. "We put Swedish Fish, gummy worms and Goldfish crackers in bait buckets for all the fathers," said Linda Svonavec, activity director. "We served cupcakes with fishing poles coming out of them and finished with a comedy movie on our in-house channel called 'Grumpier Old Men' that features a fishing storyline."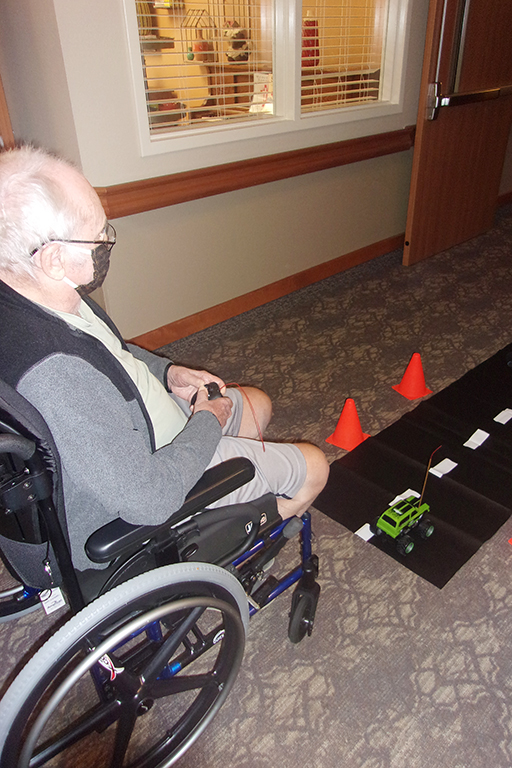 On the other side of Seattle, Cottesmore of Life Care in Gig Harbor, Washington, celebrated Father's Day with a car theme. On Saturday, resident dads raced remote control cars at the facility and had pizza afterward. And on Sunday, families decorated their cars for a drive-through parade. Even a motorcycle group showed up!
Altogether, our associates came up with wonderful ways to celebrate the dads who call their facilities home!