Angela Rodenburg, Business Office Manager
The Purpose Driven Optimist Club has adopted Life Care Center of Westminster, Colorado, and continues to find ways to bring joy, show appreciation and provide support to our elders and health care associates. Previously, the club honored Fred Masero, physical therapy assistant and 14-year Life Care Center of Westminster associate, for his ongoing excellence and care of our residents.
Understanding the unique challenges nursing facilities are facing during a pandemic, the club continued to reach out and inquire throughout the year, "How can we help? Tell us what we can do to support your residents, your associates."
Many ideas were suggested, yet with infection prevention being the facility's utmost priority, all ideas felt the limitations of not being able to be in-person or hands-on.
On Nov. 2, 2021, I was invited to attend the club's monthly meeting to share and discuss what the club could do to show their love for our residents and appreciation for the health care heroes. Many wonderful ideas were suggested by all attending the gathering. But when I suggested decorating the facility courtyard for Christmas, you could see everyone's faces light up with a resounding, "Yes!"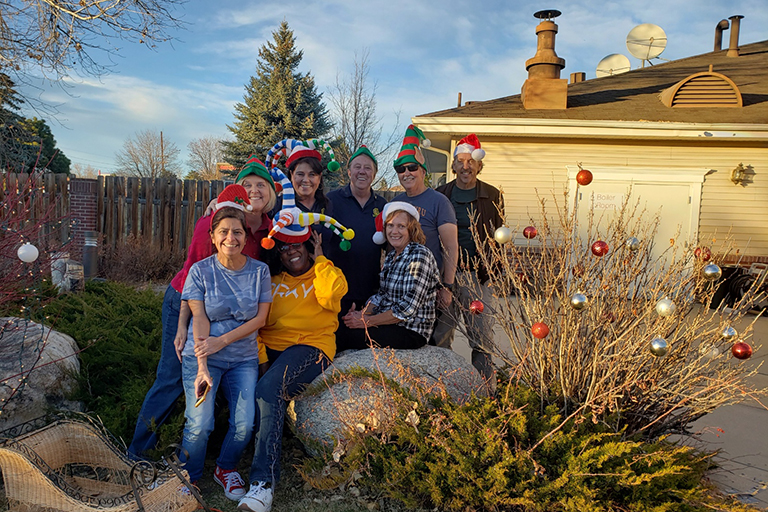 The Purpose Driven Optimist Club immediately went to work, posting requests on social media for gently used outdoor Christmas decorations for our facility courtyard, located directly off the main dining room. Working with the community and fellow club members, the club collected enough lights and decorations to bring the vision to fruition. The date was set for the Purpose Driven Optimist Club's Operation Decoration!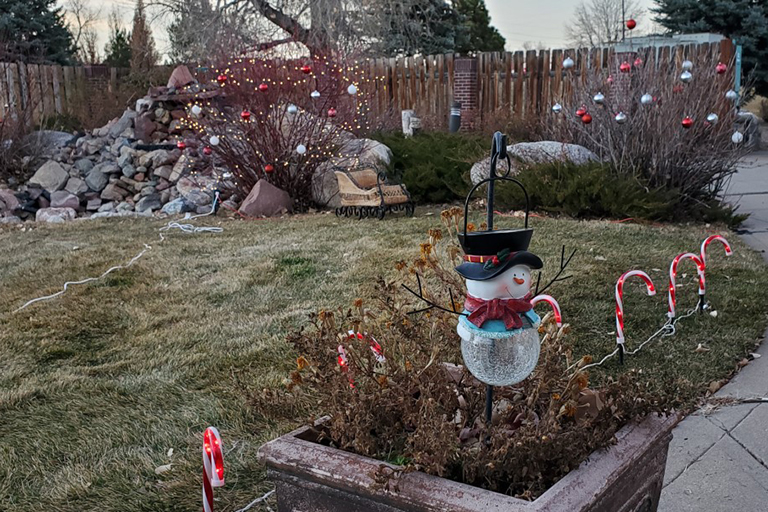 Club members met at the facility on the first Saturday in December and went to work – stringing lights from the pergolas, setting up holiday decorations and decorating the grounds and bushes.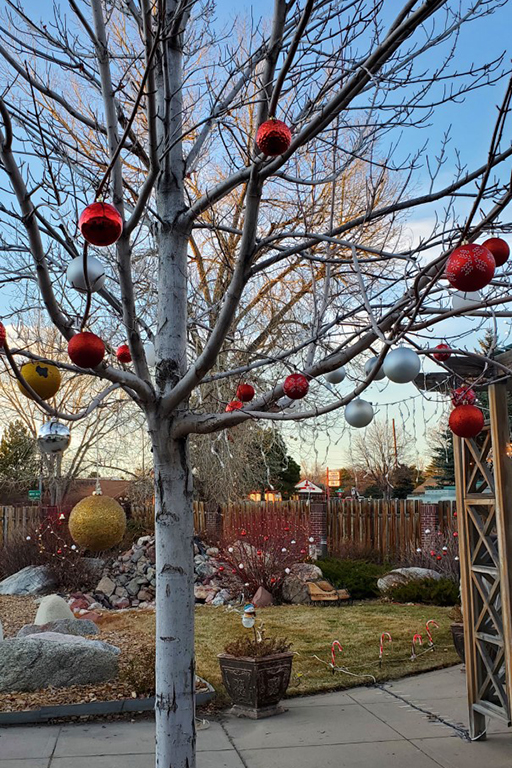 One of our residents commented, "It has brought so much joy to the residents and lifted our spirits. When it got dark, the sparkle of lights lifted me up with joy!"
Another resident and lifetime Optimist Club member reflected on her time with the Optimists, joining in 1990.
"I was especially proud the Optimists did this for us," she said. "I felt Christmas had come, and we need that, especially this year."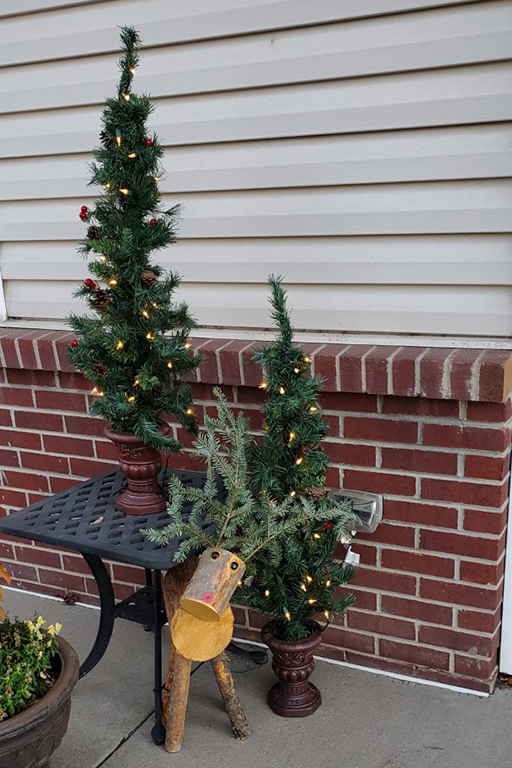 Sean Murphy, executive director, said, "The generosity of this gesture can be felt throughout the facility. The Optimists have brought cheer and the holiday spirit to the facility for all, both residents and associates."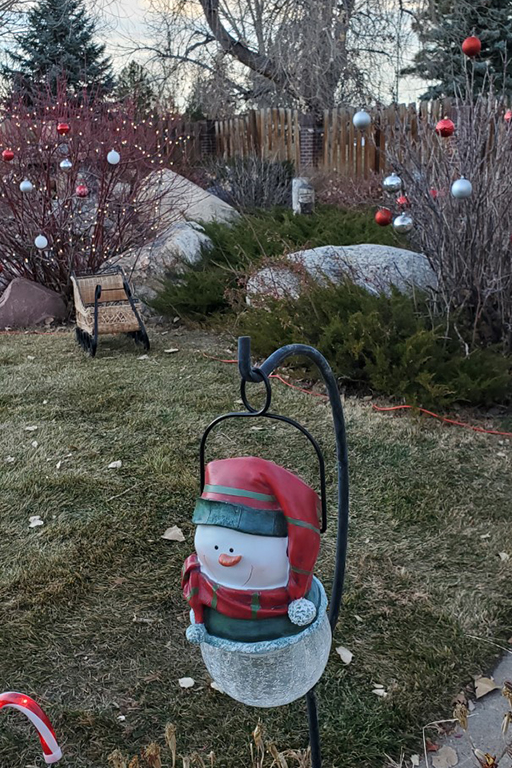 Steve DeBelle, regional vice president, saw the twinkling courtyard when he stopped by the facility during the evening. He commented: "We are so grateful not only for the beautiful Christmas display graciously donated by the Purpose Driven Optimist Club but also by the clearly heartfelt effort they put forth while decorating."
Operation Decoration was a success!