We recently asked our residents to share their favorite travel locations, and we got a variety of answers showcasing favorite places all around the world!
---
"We went to this river between Wisconsin and Minnesota and jumped off the cliffs into the water. We also went canoeing."
J.L., Life Care Center of Kennewick, Washington
---
"Costa Rica – the people were wonderful. The fruit is beautiful, and the beaches are breathtaking."
M.L., Cottesmore of Life Care in Gig Harbor, Washington
---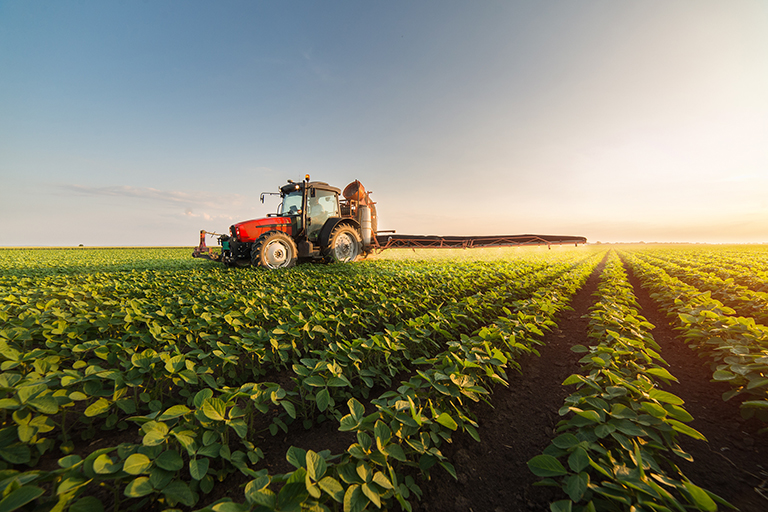 "Burdette Plantation, Arkansas. When I was a child, my father would take me there. This place was a plantation that my grandfather owned with many other sharecroppers. They logged the land and built their own hotel, school, post office and store. When I would visit, I and the farmers' children would play in the cotton gin. We would be able to ride tractors."
C.W., Life Care Center of Centerville, Tennessee
---
"Japan – the best people I have ever met. I loved the rice paddies."
R.P., Life Care Center of Cape Girardeau, Missouri
"Hawaii because the winter was nice – rain in the afternoon and cool in the evening, no winters, summer year-round. People were friendly, and you could pick pineapples whenever you wanted to. They were good."
M.C., Life Care Center of Burlington, Kansas
---
"San Diego. Had beautiful ocean and mountains. Got to go diving. Saw shells, fish and coral."
R.B., Life Care Center of Crossville, Tennessee
---
"Ralph and I camped out in a tent in the Rocky Mountains. It was very pretty, and the weather was great. We made homemade ice cream and biscuits over the campfire."
L.J., Garden Terrace at Fort Worth
---
"I loved to travel to Texas because I grew up in Texas. It is such a beautiful state, especially the food, and even the steak. The atmosphere is just spectacular."
A.R., La Habra Convalescent Hospital in La Habra, California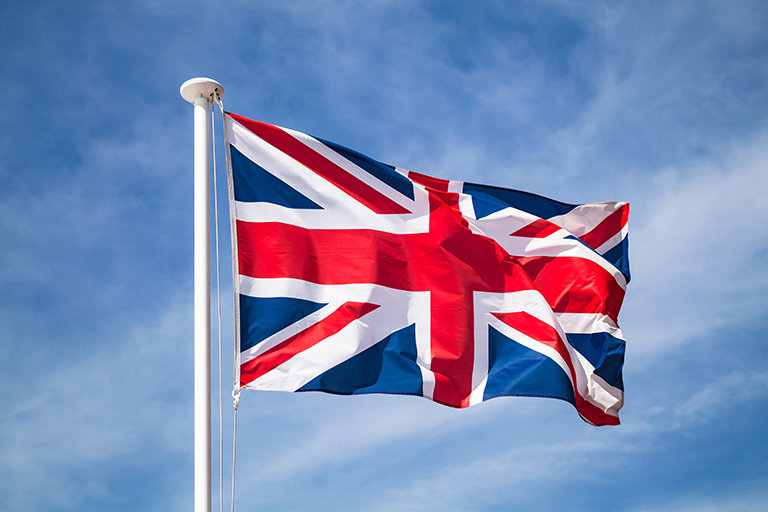 "England – I love anything English, and there's no language barrier. So much history. Such a beautiful country. The people are very friendly. I absolutely loved it."
Y.L., Life Care Center of Pueblo, Colorado
---
"I think my favorite place I've traveled to was Las Vegas. I've gone there about five times, but the most memorable was for my 25th anniversary. Everyone where we stayed was so nice. We were treated like royalty and even got a bottle of champagne."
L.R., Life Care Center of Leominster, Massachusetts
---
"Jamaica – always a breeze. I would stay a week. Visited most of the islands, but Jamaica was my favorite."
V.B., Life Care Center of Attleboro, Massachusetts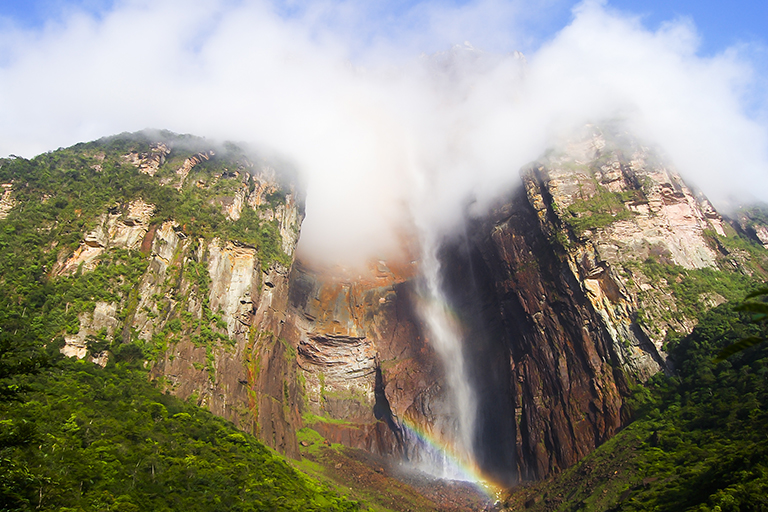 "My favorite place I lived was Venezuela. I lived there and worked there for six years. It is right on the ocean and very pretty. I was in my mid-30s. Angel Falls is so beautiful!"
W.G., Garden Terrace at Fort Worth
---
"Montana. I and my husband and kids went horseback riding in the mountains and loved seeing all the animals and the beauty of nature."
K.S., Life Care Center of Pueblo, Colorado
---
"My husband and I liked to travel to Rockport, Texas. We weren't swimmers, but we liked to walk on the beach. We liked it there because it is beautiful, and the people are nice and friendly."
B.S., Alameda Oaks Nursing Center in Corpus Christi, Texas
---
"I enjoyed Disney World. We took the whole family. Everybody went in the motorhome, including the kids and grandkids. We had a lot of good trips. I wouldn't trade any one of them, even for a million dollars!"
E.H., Garden Terrace at Overland Park, Kansas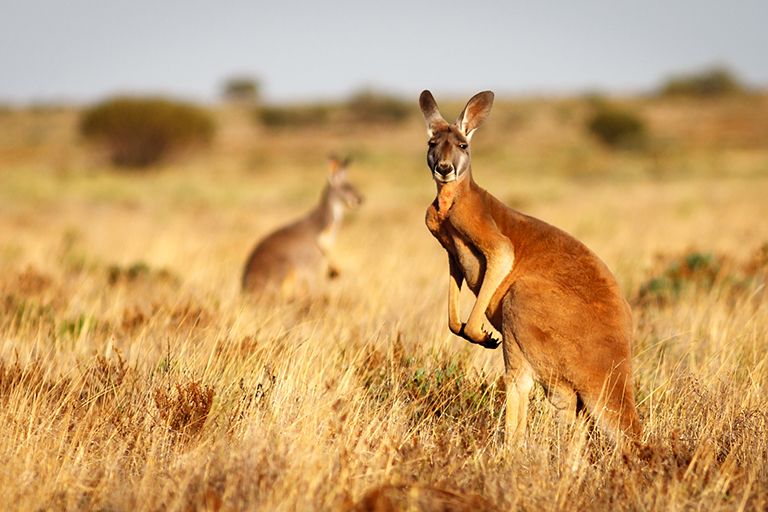 "I've traveled all over the world, with Brazil and Australia being my favorite places. I was blessed to travel to Brazil with my son, Al Wilson, who played an expedition game there while playing for the NFL. The countryside is absolutely breathtaking. My next adventure was to Australia with a couple of my old buddies. Australia has some of the most beautiful beaches. It was amazing to see the kangaroos and snakes while visiting."
A.W., Life Care Center of Bruceton-Hollow Rock in Bruceton, Tennessee
---
"When I traveled to Kenya, Africa. I was with my brother and some others on a mission trip. We helped replace roofs on houses and buildings. When we would finish our work for the day, we would go to town to the market and get fresh fruit. It was fantastic!"
E.M., Life Care Center of LaGrange, Indiana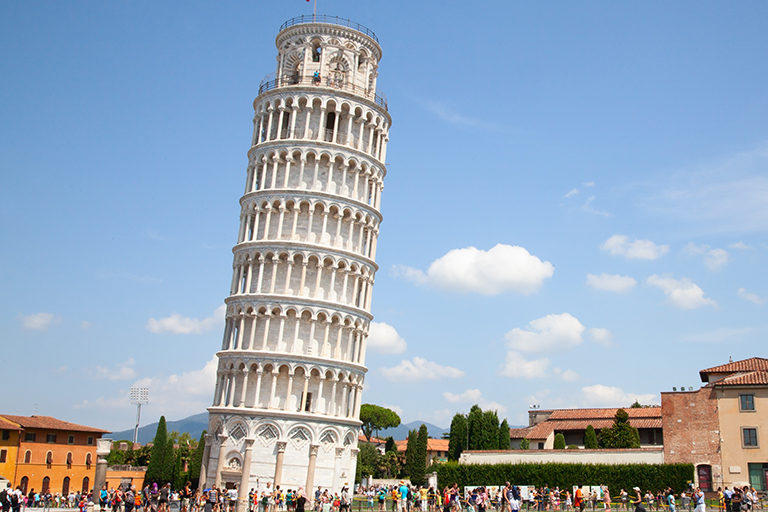 "My favorite and most memorable was Italy to see the Leaning Tower of Pisa. We were walking a distance from the railroad station. I had Italy's version of ice cream, gelato, and it was so good."
J.G., University Park Care Center in Pueblo, Colorado
---
"Ireland – I met some friends, rode on a motorcycle, drank Bailey's Irish Cream. The grass was really, really green. I sat on St. Patrick's grave."
K.M., Life Care Center of Crossville, Tennessee
---
"I loved Germany. My father was stationed there. It was beautiful. The roads were made out of stone, and the houses were so different than they are here in the States."
D.K., Life Care Center of Hendersonville, North Carolina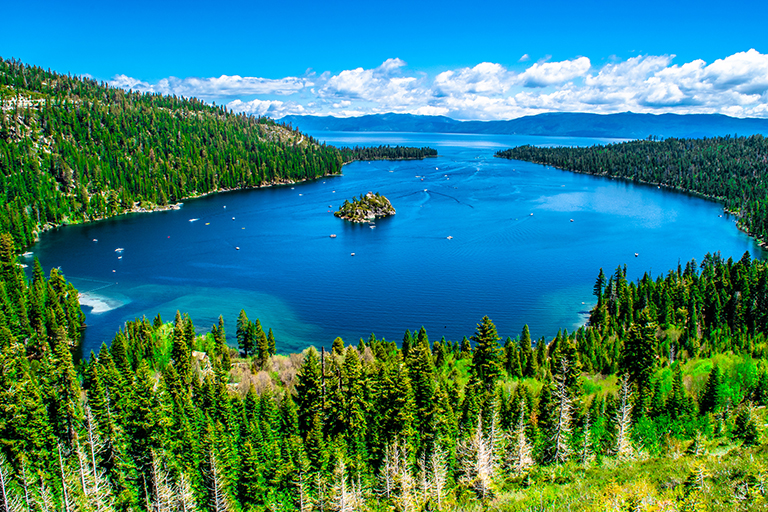 "I took a trip in July 1968 to Lake Tahoe. The colors were so vibrant and clear, white boulders around the lake. It still had snow in July. I loved sightseeing and taking in all the magical sights."
B.M., Life Care Center of Altamonte Springs, Florida
---
"We took our kids to the Kentucky Mammoth Caves. There are pretty rocks and stalactites and stalagmites everywhere. I liked it because the temperature is very cool. My kids were all in elementary school."
D.T., Garden Terrace at Fort Worth, Texas
---
"Denver, Colorado. I really liked the Silverton Durango Train, and my brother and I got to play in the snow in shorts and T-shirts, and no, we didn't get too cold!"
S.K., Life Care Center of Burlington, Kansas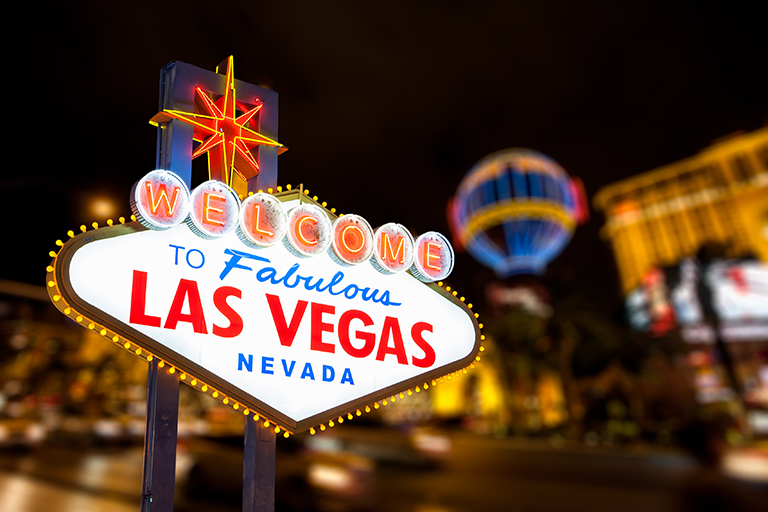 "Traveled to Las Vegas and won $2,100. I have visited several times. One time, I went in December and enjoyed the weather, but arriving in Atlanta, I needed a heavy coat. Brrr."
D.L., Life Care Center of Red Bank in Chattanooga, Tennessee.
---
"I like to travel to church. I love to hear the Word of God. The messages inspire me and I enjoy the fellowship with others. I also liked going to the zoo in Chicago. They had an awesome flower display as you first entered the zoo."
M.S., Life Care Center of LaGrange, Indiana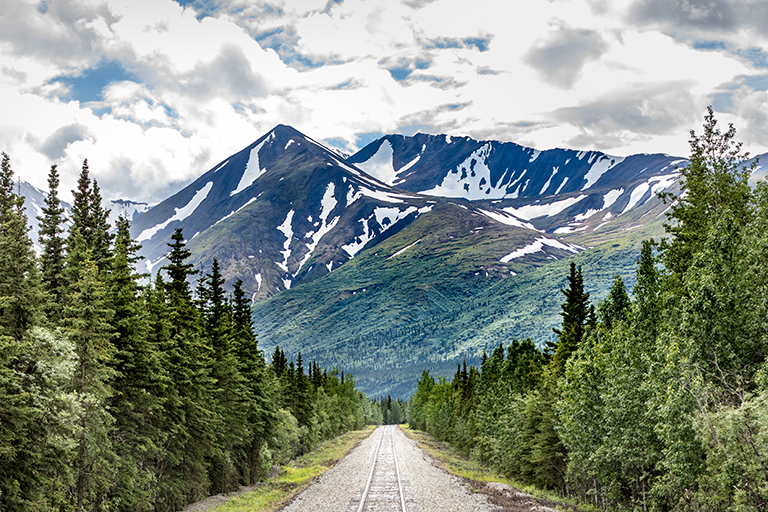 "Alaska. The ice storms there are magical. While they happen, you forget how cold it is. The fishing there is the best in the world. You can fish all day. It is so much fun, you lose track of time."
R.A., Life Care Center of Hendersonville, North Carolina
---
"New York – I went to the top of the Empire State Building and saw all the golden eagles on the Chrysler Building."
C.N., Life Care Center of Estero, Florida
---
"My favorite place to travel was Madrid and Cadiz, [Spain] so my husband could see his family."
J.Z., Life Care Center of Altamonte Springs, Florida
---
"When I was younger, in 1973, my school took a trip to Sea World. It was so much fun. One of my friends even kissed a killer whale! I have a photo that I keep of that very moment."
C.F., Alameda Oaks Nursing Center in Corpus Christi, Texas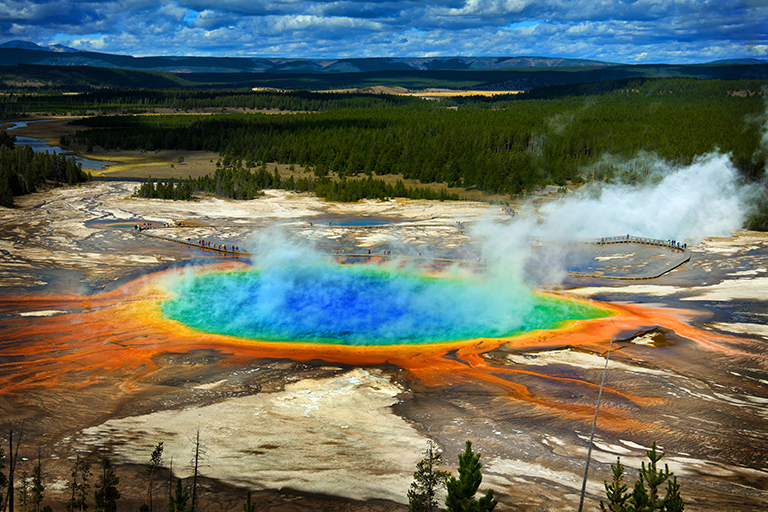 "Yellowstone National Park is my favorite place to travel. You get to see the animals, the geysers, Old Faithful, everything budding. The views are breathtaking. My husband and I went every year in our trailer."
H.R., North Walk Villa Convalescent Hospital in Norwalk, California
---
"When I was in the Army, I lived in Germany for 14 months. The whole area was beautiful! After my service was over, I lived in Las Vegas and worked as a cab driver. I met so many great and famous people, like Chuck Berry, Sugar Ray Leonard and Pat Olsen, to name a few."
J.F., University Park Care Center in Pueblo, Colorado
---
"My favorite place was Italy with the intention of seeing the Pope. We went to the Vatican surrounded by thousands of people, and yes, I saw the Pope. We wandered into the Sistine Chapel, enjoying the artwork, the building and the lifestyle of the people. I was in awe seeing older ladies riding bikes with fruit baskets. It's one of their main transportations."
V.C., University Park Care Center in Pueblo, Colorado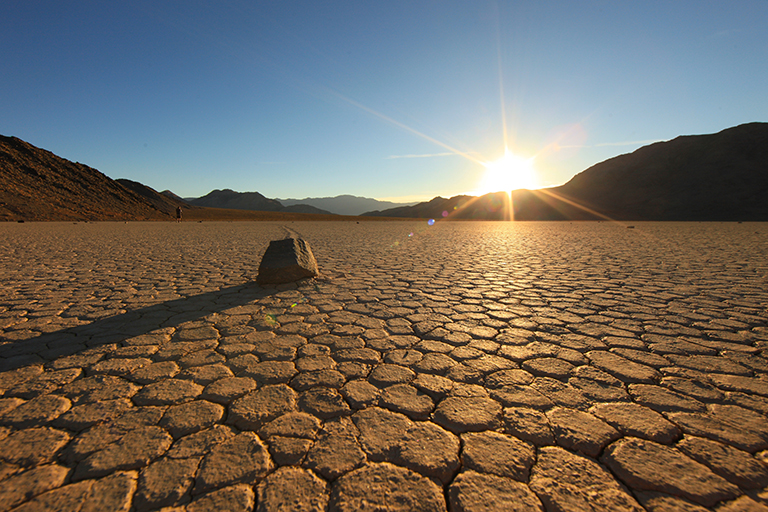 "It is interesting going through Death Valley to see the heat and no life forms. If you go, please make sure you tell someone you are going. It gives you a rush."
J.B., Life Care Center of Hendersonville, North Carolina
---
"Gatlinburg, Tennessee. It was my favorite because my family wanted to go there. We enjoyed swimming in the indoor pool and watching bears at the zoo. We saw lots of pretty deer on the way there and back."
G.C., Life Care Center of Centerville, Tennessee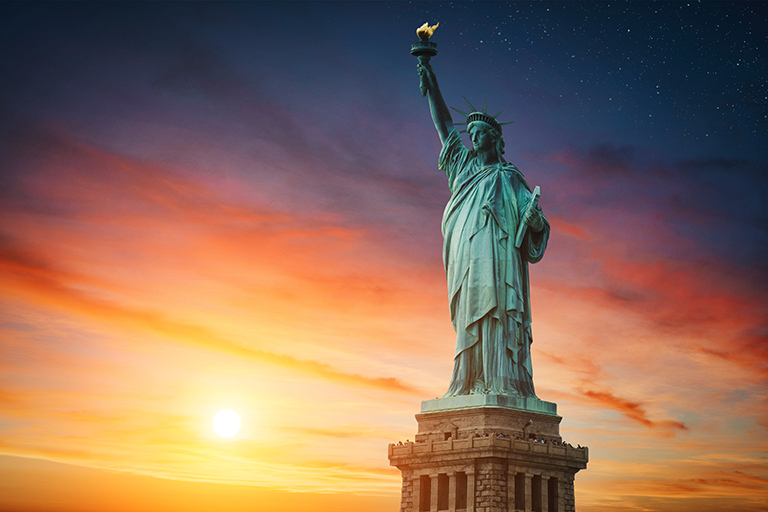 "New York City! I saw the Statue of Liberty and all kinds of stuff. There are just people everywhere all the time."
J.D., Garden Terrace at Overland Park, Kansas
---
"I love to travel to Acapulco, Mexico. I love to be by the beach and enjoy the sun. The seafood is amazing, and the fresh water and breeze hitting me is something I enjoy. If I had the opportunity, I would love to retire at a beach house in Acapulco."
B.G., La Habra Convalescent Hospital in La Habra, California
---
"Bermuda – it was nice. The plants were beautiful. Loved Barbados also. Lovely scenery."
X.E., Life Care Center of Attleboro, Massachusetts
---
"I love to travel to Arizona because I love the Midwest. The culture and the environment are calm and soothing, even though it can get warm during the summertime."
L.K., La Habra Convalescent Hospital in La Habra, California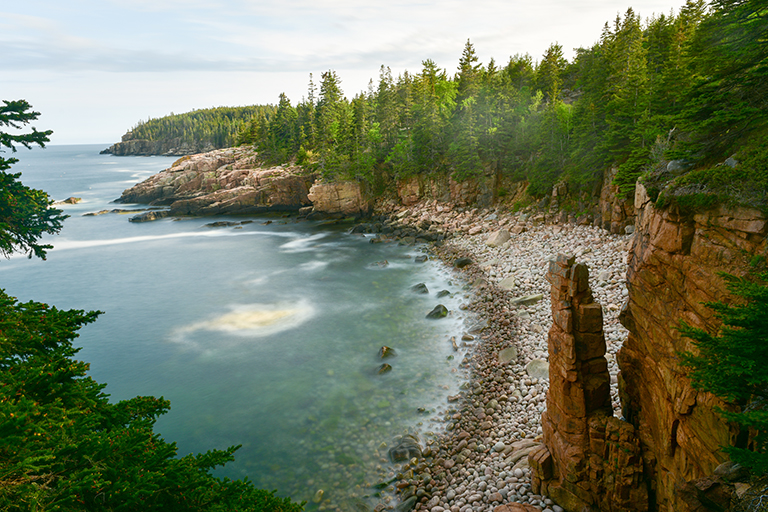 "Maine. Trees up there are just beautiful. It was like looking at Christmas trees. People were nice. I saw a picture on the side of a building – it was breathtaking. Nice weather, saw all kinds of ships."
P.S., Life Care Center of Crossville, Tennessee
---
"Norway. It is so clean! It reminds me of Seattle. I would walk through the streets of Bergen, and everyone was so friendly. No litter anywhere."
C.M., Cottesmore of Life Care in Gig Harbor, Washington