Heidi Pino, Life Care Public Relations
Life Care Centers of America's Whatever It Takes Champions program honors associates who go beyond their job descriptions in caring for residents, their families and fellow associates. Here are four of the inspiring stories from our recent winners. These associates are certainly Champions of Care!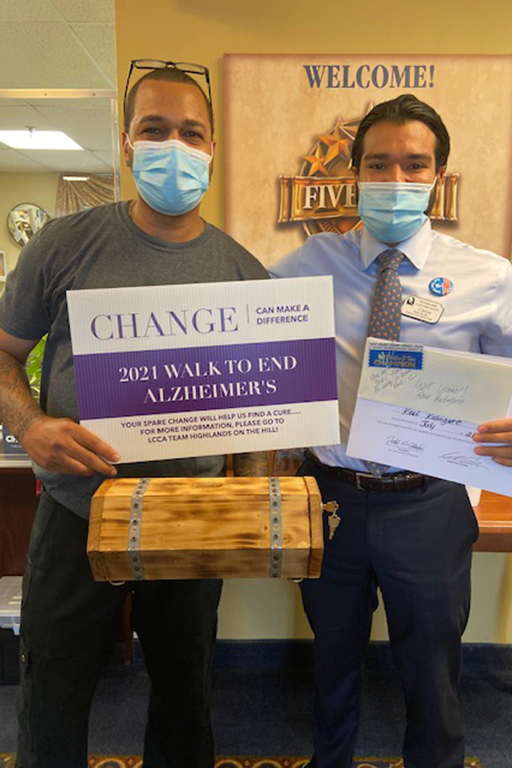 Raul Rodriquez, maintenance assistant at The Highlands in Fitchburg, Massachusetts, made a beautiful wooden chest using scrap materials and donated it as a fundraiser for the Alzheimer's Association. He even included a lock and key for the chest. The facility is using the chest to collect change toward its Walk to End Alzheimer's team.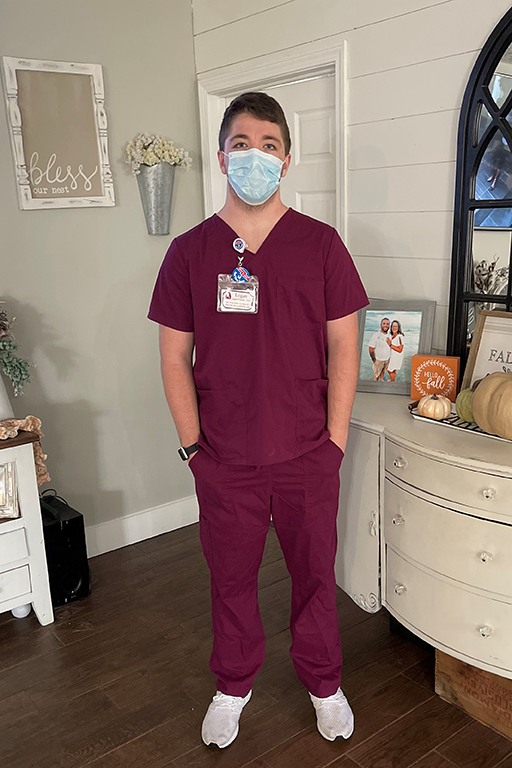 Logan Fisher, certified nursing assistant at The Heritage Center in Morristown, Tennessee, came in to work when the facility needed another CNA to fill in, even though it was his graduation day from high school. He attended his graduation, went home for a nap and then came in to work for 16 hours. "He is an achiever with a caring personality," said Donna Love, registered nurse. "Logan doesn't recognize that he is only assigned to one unit and a group of patients. He will go where he is asked or needed. We are all hoping he will later go to medical school."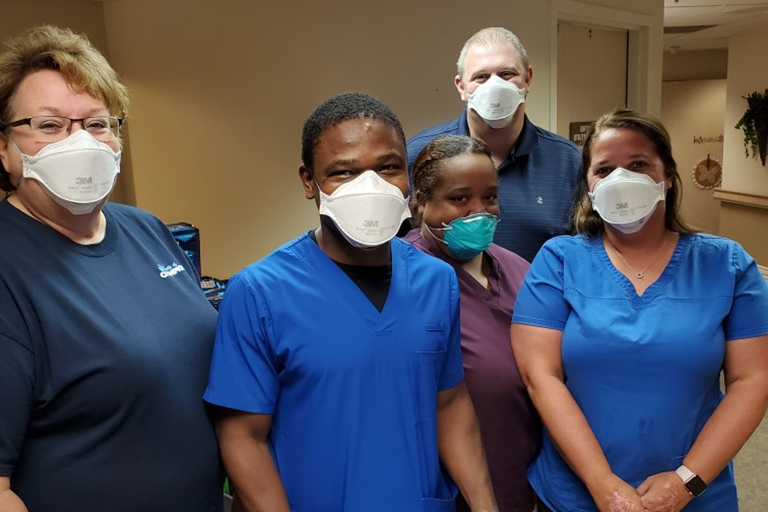 Adetayo Oduwole, licensed practical nurse at Life Care Center of Wichita, Kansas, came to check a resident's blood sugar and noticed she was trying to polish her fingernails. She was struggling to paint her right, dominant, hand, and he took the time to help her finish painting her nails. "He made me feel special for that time," the resident said.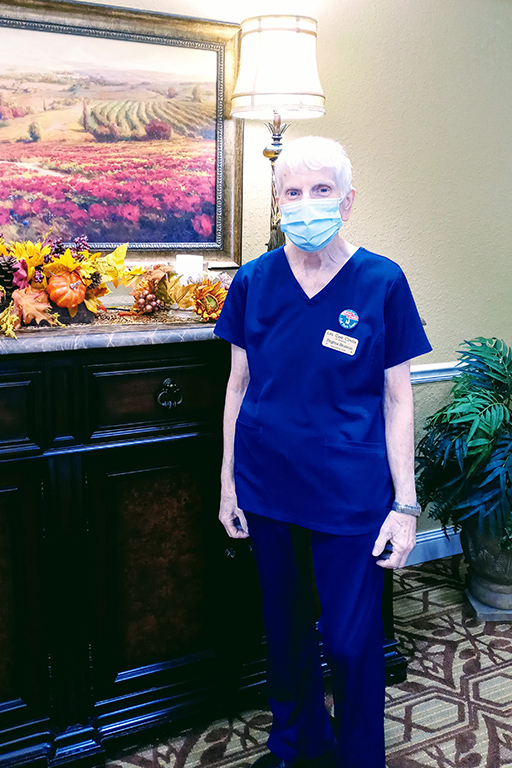 Regina Benson, restorative CNA at Life Care Center of Orlando, Florida, has been a member of the facility team for 23 years. She assists residents as a chaperone to doctor appointments, helps out in the dining room and on the floor. She often goes above and beyond, going to the store to purchase individualized favorite snacks for residents and associates. "I like to see the smiles on the residents' faces when I bring them the little candy bars that they like," she said. "I am glad I can make their days a little brighter. It's nice to know that I make a difference in their lives."