Mason Gallaway and Kaitlin Tomas, Life Care Communications
Life Care Centers of America's Whatever It Takes Champions program honors associates who go beyond their job descriptions in caring for residents, their families and fellow associates. Here are four of the inspiring stories from our recent winners. These associates are certainly Champions of Care!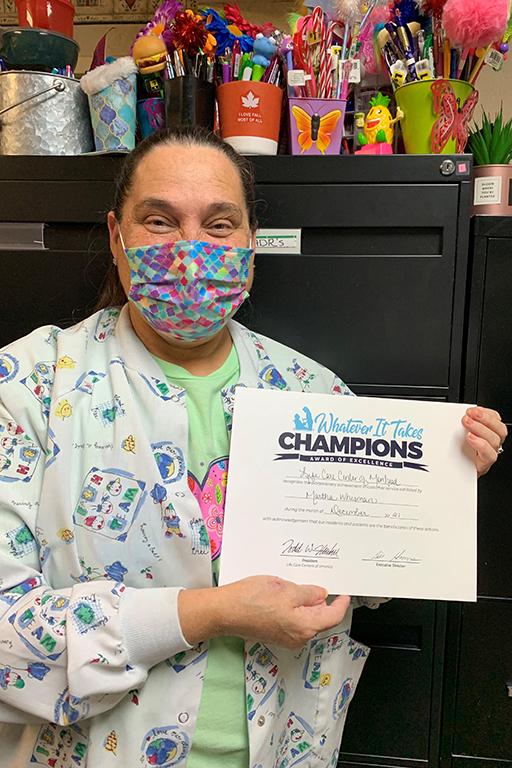 Martha Whisman, medical records director at Life Care Center of Morehead, Kentucky, photographed the reunion of two residents who are best friends after they were separated for three weeks due to illness. Seeing that it was such an intimate and special moment, Martha used her own money to order professional framed prints of the photograph as keepsakes for each resident to display in their rooms. The thoughtfulness Martha had to capture such a sweet moment of friendship created a lasting memory for the residents.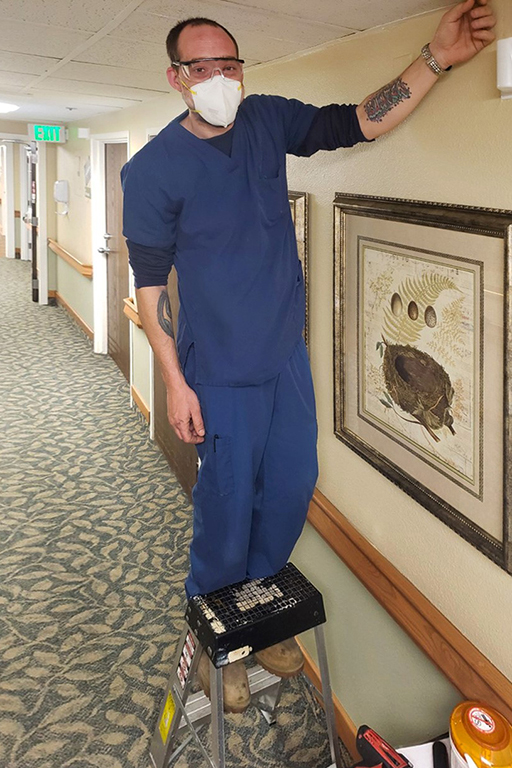 Adam Tucker, maintenance assistant at Life Care Center of Coos Bay, Oregon, was seen in the parking lot and on the facility grounds cleaning up debris after a storm passed through the area. Not only did he tidy up the grounds, he also went out of his way to straighten up a memorial on the corner of the property that honors someone who lost their life in a car accident. These small gestures of respect show the heart of a champion of care.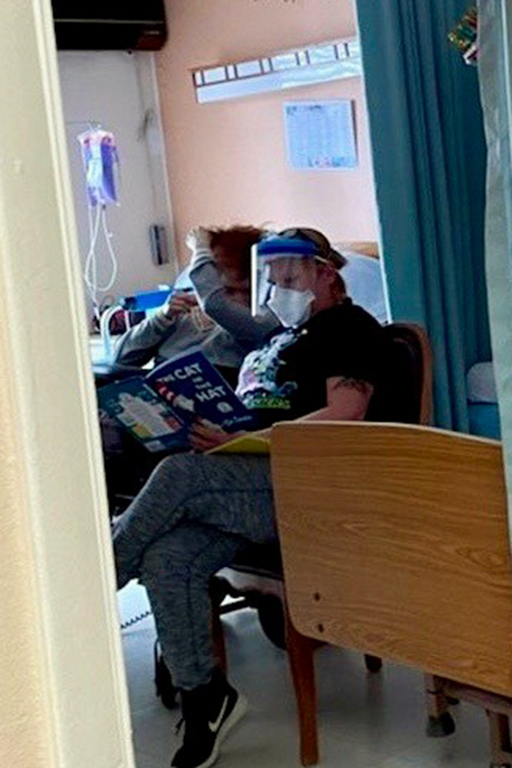 Teddi Burt, activities assistant at Life Care Center of The Willows in Valparaiso, Indiana, used the power of story to bring joy and connection to a resident. This particular resident had been having trouble staying focused and engaging with others. The social services and activities teams had unsuccessfully tried everything to bring the resident around. So, Teddi got creative and purchased storybooks with her own money and read them to the resident. After just a few reading sessions, the resident became much more focused, interactive and joyful!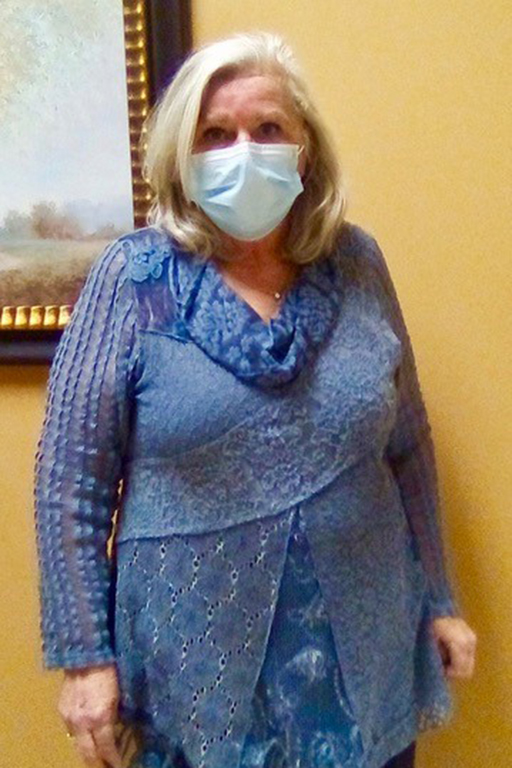 Beverly Thompson, dietary aide at Life Care Center of Hixson, Tennessee, spent over 100 hours sewing two beautiful quilts that she generously gave to the facility to be auctioned off. The money from the quilts was then donated to the KADE Cancer Foundation and to the facility's activities department, which allowed them to create more therapeutic and enriching experiences for their residents!