Heidi Pino, Life Care Public Relations
Across the country, Life Care facilities had a ball celebrating dads for Father's Day 2021.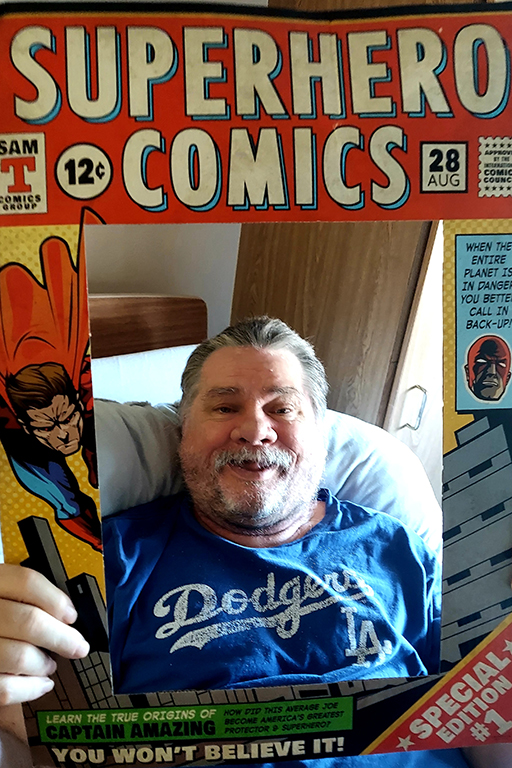 Life Care Center of Sierra Vista, Arizona, went all-out for superhero fathers! On June 13, the American Legion's local chapter brought out 40 motorcycles for a Bikes and Barbecue event in the parking lot. Throughout the week, residents and associates continued celebrating with a superhero theme and took superhero photos of the residents. The facility held a patio concert with entertainer Mario, and on Father's Day, all the dads got doughnuts and superhero gift bags.
On Father's Day at Northwood Hills Care Center in Humansville, Missouri, fathers shared about their children and loved ones, and the facility did some Father's Day trivia and cookie decorating, while at Life Care Center of Bruceton-Hollow Rock in Bruceton, Tennessee, associates served cupcakes and punch in the dining room.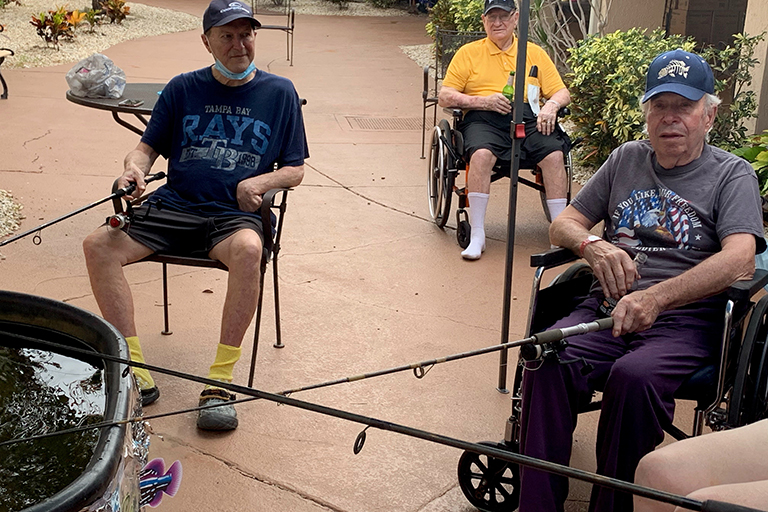 Life Care Center of Punta Gorda, Florida, held a Brews and Tattoos with Fishing Fun event for the dads at the facility. The activity director, Victorial Naekel, reached out to some community partners to have all the activities provided at no cost. Tilopia Farms provided the fish, and the daughter of one of the facility residents provided the fishing trough. Tere Ovenell, social services director, donated the fishing poles. Associates set up a "tattoo" booth and a cooler of Dad's Root Beer and non-alcoholic beer for residents to sip on while fishing.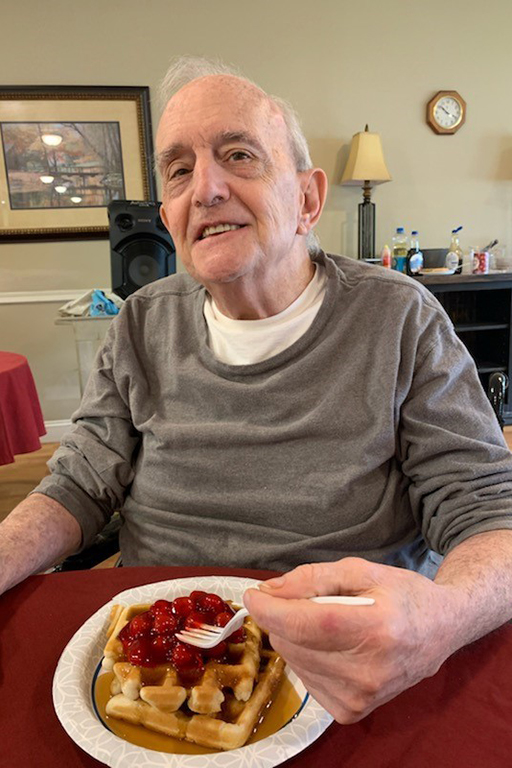 Life Care Center of Rochester, Indiana, celebrated the holiday with old-fashioned photos and a waffle bar.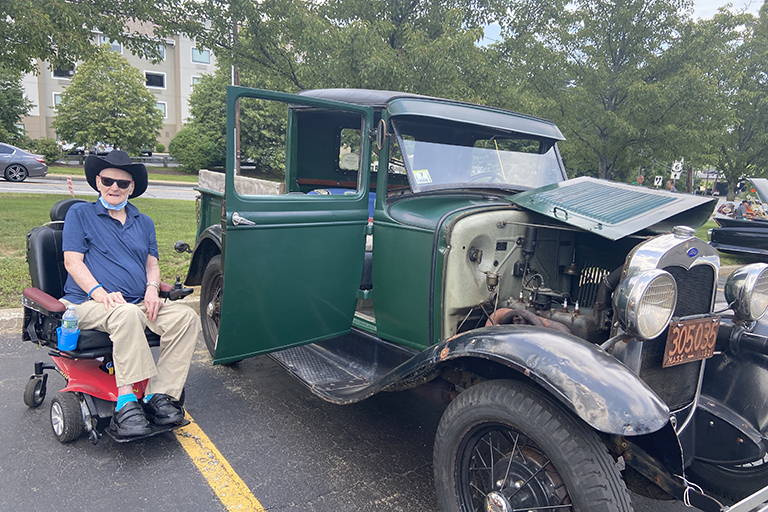 At Evergreen House Health Center in East Providence, Rhode Island, residents enjoyed a mini car show. "It gave the residents an opportunity to stroll down memory lane as they viewed the collection of classic, custom and hot rod cars while classic 1950s tunes filled the air," said Julie Fox, senior director of business development.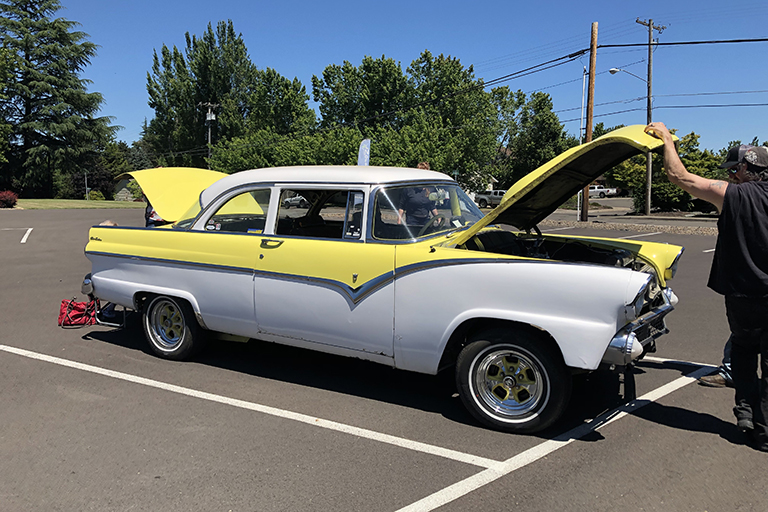 Life Care Center of McMinnville, Oregon, also held a car show and barbecue with burgers, hot dogs, pasta salad, potato salad and cucumber salad. "Our fathers and families loved it!" said Andrea Hicks, activity director.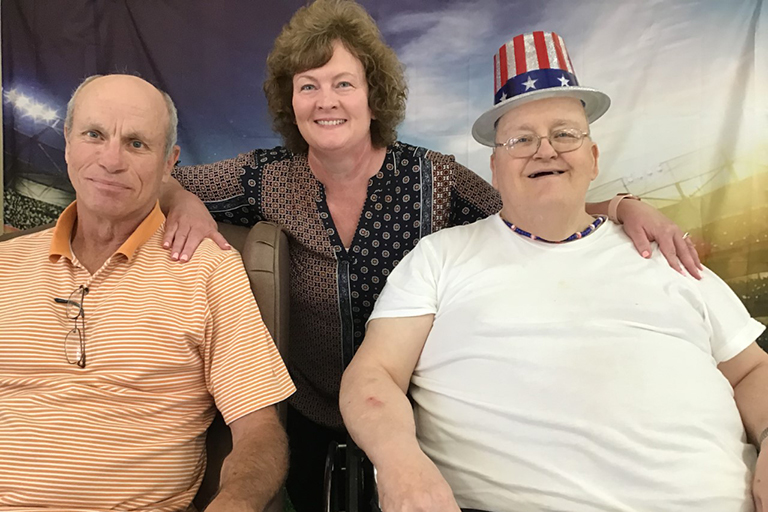 And at Life Care Center of Centerville, Father's Day had a baseball theme with refreshments and photos with a baseball backdrop. During the week, residents enjoyed a baseball toss, baseball highlights and bloopers. They also enjoyed viewing old baseball card collections and autographed photos of Major League Baseball players.
At Life Care, we are thankful for all the fathers who have played a positive role in our lives!