Heidi Pino, Life Care Public Relations
Life Care's facilities offer rehabilitation services – including physical, occupational and speech therapies. And time and time again, student therapists do their clinical rotations at Life Care's facilities around the country and decide to stay with us.
We are blessed that about 10 percent of our therapy workforce started out as students with us, either in their current facility or in another Life Care building.
We recently interviewed 14 of our student therapists who have been hired full time to see what about their experience led them to pursue a career with us. Among them are physical therapists, physical therapist assistants, occupational therapists, occupational therapy assistants and speech therapists. They did their clinical training between the years of 2010 and 2021.
Several therapy students expected to go a different direction with therapy than the skilled nursing facility setting but were surprised how much they loved working with the SNF population.
Audrey Bauer, DPT at Life Care Center of Andover, Kansas, was one of them.
"I originally had planned to do sports therapy, but once I got into my clinicals, I was immediately drawn to the geriatric population," Audrey shared. "They're challenging but so much fun to work with and present with so many complex conditions. It's very rewarding to see patients in this setting make progress and accomplish things that we tend to take for granted in our day-to-day life."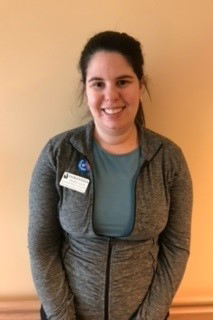 Samantha Swartz, physical therapist and assistant director of rehab at Life Care Center of Auburn, Massachusetts, had a similar experience.
"When I first started PT school, I thought I would like to be in an outpatient setting," Samantha said. "However, after starting my clinical experiences and progressing in my DPT program, I realized that I really enjoy working with more medically complex patients, which led me to choosing Life Care for my final clinical internship."
Christina Meyer, COTA and assistant director of rehab at Life Care Center of Michigan City, Indiana, changed her mind about pursuing a career in pediatric therapy.
"After my clinical rotation, I fell in love with the SNF setting," Christina said. "It was a great experience working with the team. They helped me put my learnings from school into real-life situations and learn therapeutic interventions. I was able to work with different cases, from ortho and stroke to dementia patients and was able to learn different techniques to address goals and concerns during my training."
When we asked our therapists what they appreciated about their training experiences, many of them said they valued the experience and mentorship of their clinical instructors.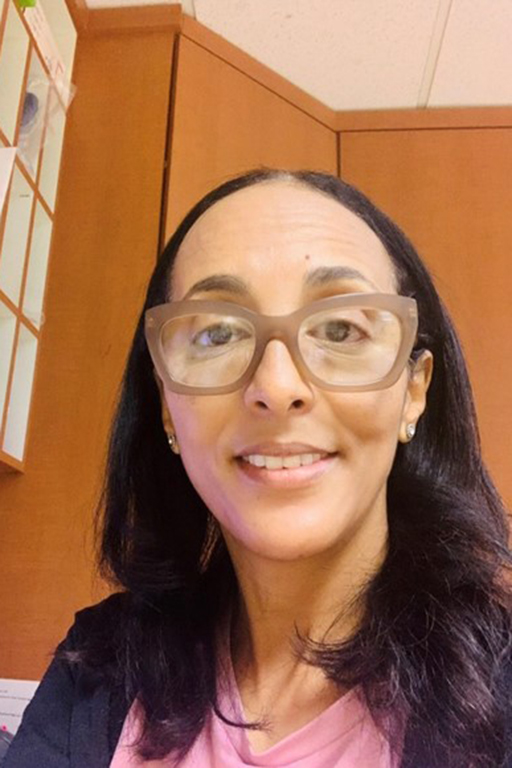 "I had the greatest training experience," said Haimi Morel, COTA at Life Care Center of Winter Haven, Florida. "The knowledge I got from my clinical educators is really what made a huge difference in the learning process."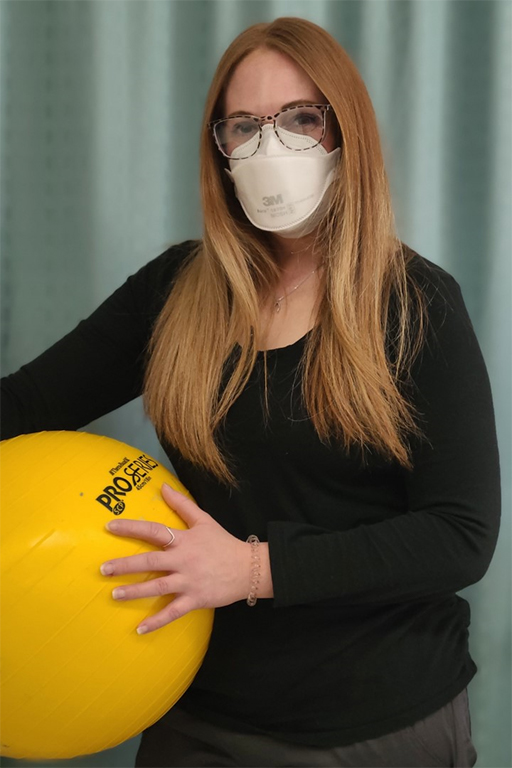 Shannon Houx, PTA and director of rehab at Life Care Center of The Willows in Valparaiso, Indiana, said, "I was exposed to so many aspects of the PT world while completing my clinical at The Willows, including wound care and amputations. When it came time to take my board exam, I was able to relate many questions back to my real-life clinical experiences while I was at The Willows."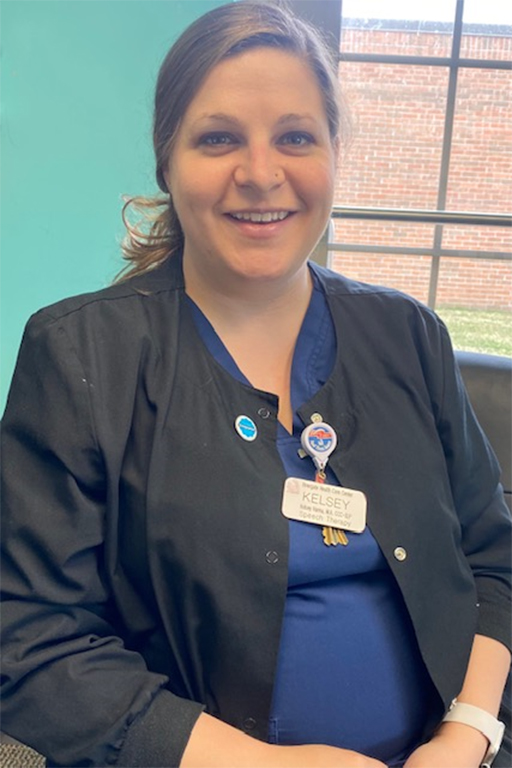 "I decided to return as a full-time therapist after a position opened up during my clinical fellowship year," said Kelsey Hanna, speech therapist at Rivergate Health Care Center and Rivergate Terrace, both in Riverview, Michigan. "I was working in skilled nursing and only had access to my clinical fellowship supervisor via phone and every third month for observations. At Rivergate, I had a CF supervisor on site, which allowed me to bounce ideas off and learn from other speech therapists daily. I felt it was a better learning environment for someone just beginning."
And Caleb Loga, COTA at Life Care Center of Copper Basin in Ducktown, Tennessee, said that he enjoyed "the expertise, approachability and elevated level of care provided by the therapy department."
Other therapists cited reasons such as flexible hours, proximity to their homes, company recognition and dedication to putting patients' needs first as reasons they continued with Life Care after their clinicals.
However, the majority of the therapists we interviewed shared that it was the positive work environment and team atmosphere that ultimately led them to join the Life Care family.
"I enjoy the opportunity to help patients in need and work with a caring work family that goes above and beyond for their patients and colleagues," said Caleb Loga.
"I enjoy the therapy team, the family-like feel and the team approach," said Russel Wright, COTA at Life Care Center of Athens, Tennessee.
Tricia Nicolette, speech therapist at Life Care Center of Estero, Florida, added: "I enjoy the people I work with, and I feel that is a very important part of enjoying one's job."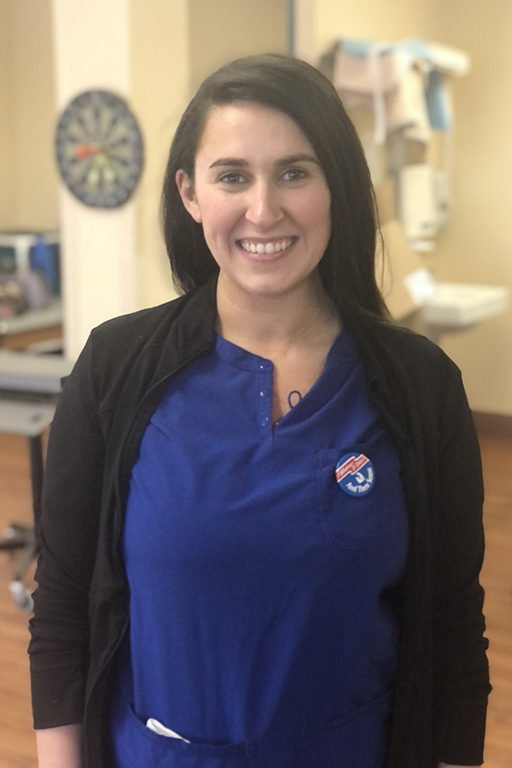 Charlotte Horrigan, OT at Life Care Center of West Bridgewater, Massachusetts, said, "There were so many things I enjoyed about my training experience, but the most important thing was having so much support from my supervisor, Patrice, who was so knowledgeable and kind. I decided to stay full-time as an employee because I knew this would be a great environment to learn and be supported as a new grad."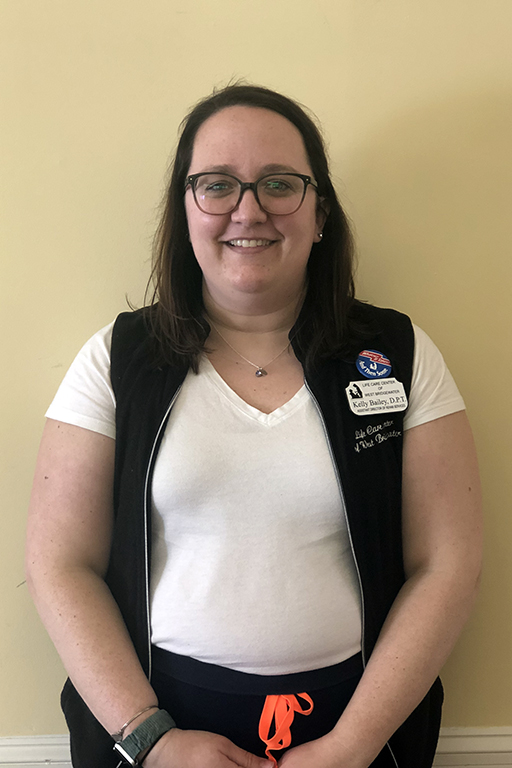 Kelly Bailey, DPT and DOR at Life Care Center of West Bridgewater, shared, "When I started working at Life Care Center of West Bridgewater, I knew I found my work family. Each team member made me feel at home immediately, and as a team, we always have each other's backs. My rehabilitation team has truly made me a better clinician and director of rehabilitation. The support we have for each other, as well as our residents/patients, creates a work environment that I enjoy coming back to each day."
And perhaps Abby Manning, COTA at Life Care Center of Coos Bay, summed it up best: "I enjoy the team I work with. We've grown together, and everyone takes personal responsibility for our residents and patients, often treating them as family."
Thank you to all our student therapists who have brightened the lives of our patients, and especially to those who have chosen a career with Life Care. You greatly enrich our Life Care family, and we are privileged to continue to help you grow in your field!
To find a career at a Life Care facility near you, visit our Careers page here.